This Week's Horrorscope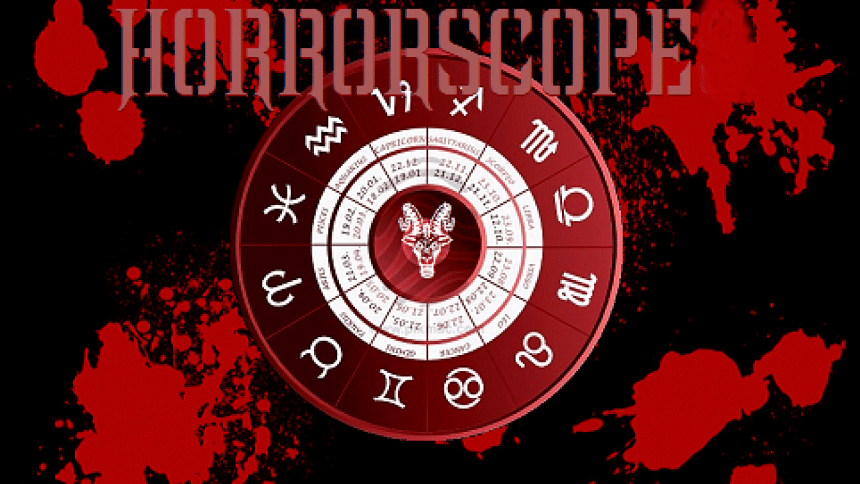 ARIES

Stop eating gummy worms, try real ones instead. 
TAURUS

Cups can be good presents too. 
GEMINI

Blue is your colour as long as you can eat it.  
CANCER

The last samurai was someone famous. 
LEO
Wear scarves but don't wear two of them at the same time.

VIRGO
Always add basic page numbering to your reports.
LIBRA
Rosemary is a good person. You should send her a friend request.  
SCORPIO



Tigers know when to stop growling. 
SAGITTARIUS
If you like tea, make sure you buy some for your mom as well. 
CAPRICORN
Orange is the colour of happiness but yellow is too.  
AQUARIUS
If you have bushy eyebrows, you are really lucky. 
PISCES
Peas in a pod can be unique too.