A Medley of Meat and Spices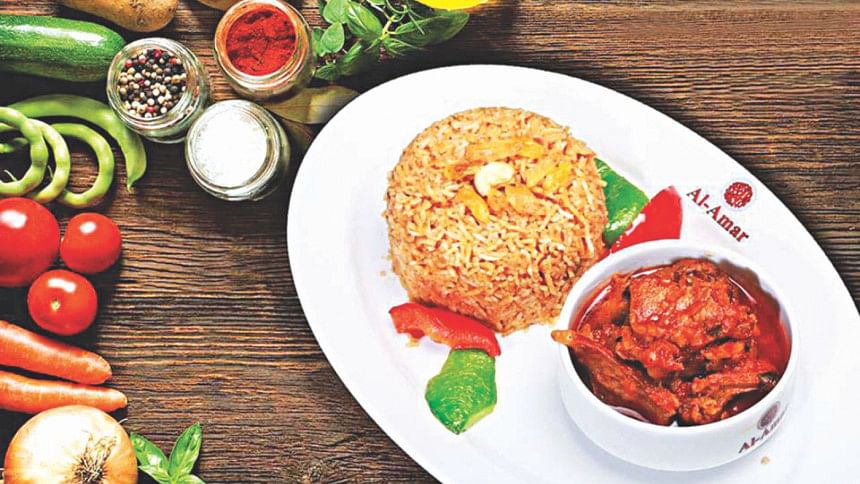 I walked into this new Lebanese restaurant in Dhanmondi with my cousin having promised her a farewell treat. If the dining experience was bad, it would be totally on me to ruin her last meal in Bangladesh. However, when done, she said the food was very similar in taste to what is served in the authentic Lebanese restaurants in Australia where she lives. And that's a good thing.
Lebanese food has always been something I had wanted to try. The use of spices and curries is a bit familiar to the sub-continental cuisine, yet the dishes are somehow more sophisticated and aromatic. I don't think any other cuisine that I have tasted takes the preparation of meat as seriously as this one. Since the market for Lebanese cuisine is untapped in this area, this place has been adding a new level of variety since December 2015.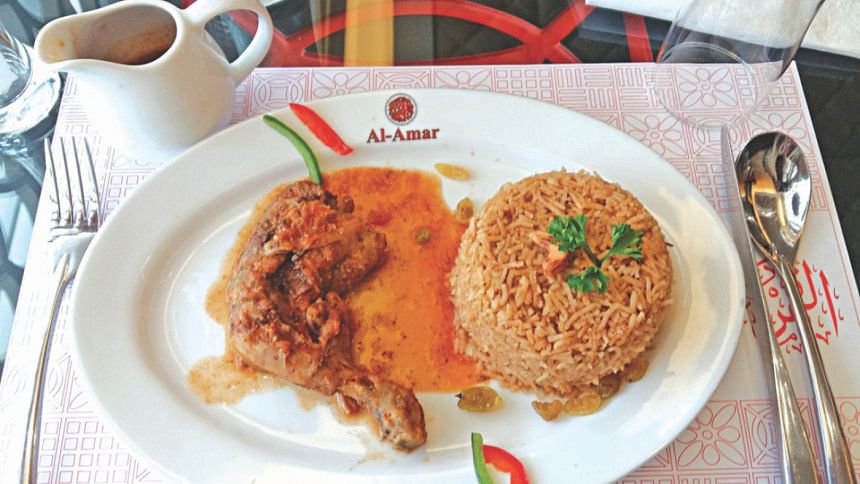 For appetisers, they have the hot and cold mezze, similar to hot and cold salads, if I may say. Included in this list is Hommos, which is a very popular dip or spread in the Lebanese cuisine. Priced at BDT 325, the menu describes Hommos as mashed chickpeas mixed with sesame seed paste and a dash of lemon juice, topped with olive oil. A serving of four falafels is included in the hot mezze at BDT 225. It is essentially fried beans and chickpea paste served with tahini sauce and condiments. I personally love trying new items but if you don't like vegetarian dishes much or particularly dislike chickpea steer clear. 
Confession: I have never had lamb before. So I was pretty hesitant about ordering one lamb dish but decided to live a little dangerous anyway. Aarayis Kafta at BDT 250 is grilled pita bread with marinated minced lamb meat. The meat filling was tender and aromatic and the little onion salad went really well with the pita bread. We also ordered lemonade and labang to help with the aftertaste. 
Among the oriental dishes, we tried the Chicken Kabbseh priced at BDT 550. It was a piece of steamed, marinated chicken served with fragrant basmati rice cooked with tomato and spices, and accompanied with a special sauce. I was really happy with the visual appeal of the dish. The spices in the curry were a little overpowering but as one could control the amount of gravy you'd like to have from the sauce boat, it was balanced out easily.
With Middle Eastern decor and fragrant food, Al-Amar is one of the few places in Dhanmondi that could be considered fine dining. 
Location: 275/D, Rangs Nasim Square, 4th Floor, Dhanmondi 27, 1209 Dhaka (beside Meena Bazar).
Website: www.al-amar-bd.com
Facebook: www.facebook.com/AlAmarBangladesh
Dyuty Auronee is an occasional fusspot who loves her tea and authori-tea. Reach her at [email protected]