Beyond the Recipe
Avoid a Cooking Disaster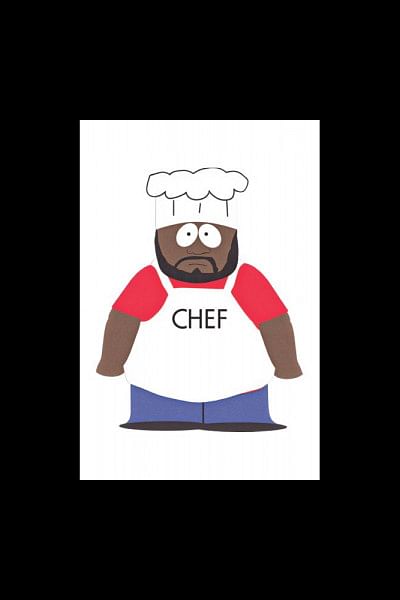 Inspired by a seven year old cooking Boeuf Bourguignon on television, we are often tempted to attempt making macarons and meringues at home. But even after following a recipe to the T, we end up with soufflés that don't rise and chicken that tastes like salted thread. 
Usually the problem lies in our technique. Moreover living in Bangladesh, not having access to certain ingredients, we are frequently compelled to make inappropriate substitutions, like yoghurt for buttermilk. When practicing recipes we're also guilty of incorrectly scaling down the amount of ingredients to reduce the number of servings. Therefore, here are a few tips to help you succeed in the kitchen. 
Select the right recipe
There are probably a dozen different recipes you can follow to make your desired dish. Select a recipe that yields the serving size you're aiming for. If you're searching for recipes online, read the reviews of the recipe and use reputable websites (bbc.co.uk/food or joyofbaking.com); iamafoodblog.com also features some great unconventional and easy-to-execute recipes. 
If you've got the time, experiment with different recipes and decide for yourself what works and what doesn't. If necessary, mix and match bits from different recipes to customise your own. For example, most pancake recipes don't call for separating egg whites and yolks and beating the egg whites until they form stiff peaks before folding them into the batter. I do it anyway because I find that it makes the pancakes extra fluffy. I also like to add a little cinnamon to my batter. Be advised though, tinkering with a recipe can have unpleasant consequences. 
Making substitutions
Tok Doi is not sour cream. To use it as a substitute for sour cream, strain off the liquid using a muslin cloth and then whisk in a bit of milk. You can use sour cream instead of mayonnaise in salad dressings for a healthier option. Following is a list of substitutions that might come in handy.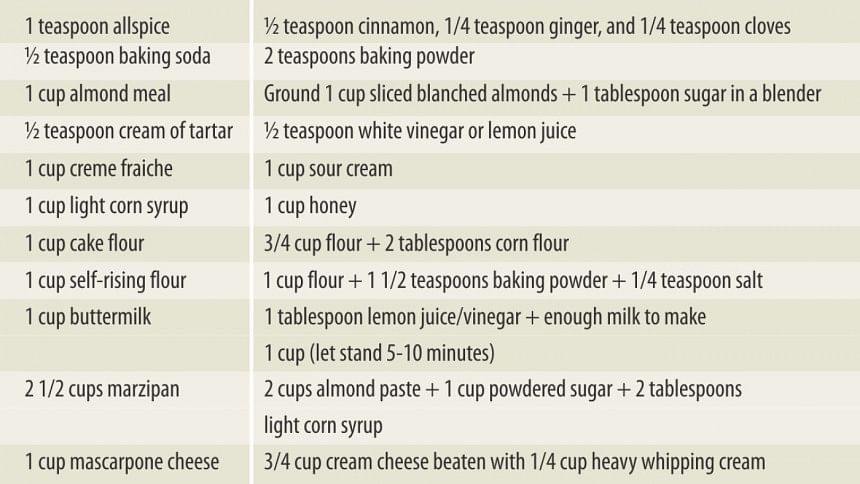 Changing the yield of the recipe
Multiply the amount of each ingredient by the scale factor you want to increase the servings of the recipe; for example, if you want to double the yield of the recipe, double the amount of main ingredients like meat, vegetables, fruits, flour, oil etc. But for ingredients like seasonings and sauces, use an amount just shy of the double to avoid overpowering the dish. You can taste as you go and add more if needed later. 
When halving or reducing the yield of the recipe, remember to adjust cooking time; baked items should be done between 2/3 or 3/4 of the original cooking time, while savoury dishes will cook in near about 1/2 the original time. For baked items you should halve the pan size but keep the oven temperature same. To halve odd number of eggs, break the odd number into a measuring cup and lightly whisk. Use half the liquid in the measuring cup to cook. Note that for a batter to rise properly you need 1/4 teaspoon baking soda or 1 1/4 teaspoon baking powder per cup of flour, so scale these ingredients accordingly.
Common Mistakes
 Using scentless spices. If the spice doesn't have a smell, it probably doesn't have flavour either.
 Overcooking pasta. Toss mushy pasta in pan with hot olive oil to salvage it.
 Over-mixing batters. For pie crusts visible specks of butter is desirable.
 Not bringing ingredients like eggs and meat to room temperature before using them. 
Yet you might still end up with cakes that make you 'gassy' or steaks that you can break a tooth on. Cooking is a lot about chemistry, so have your fingers crossed for the happy accidents and have the cell number of the local food delivery service saved for the unhappy ones. 
References:
thekitchn.com/make-it-double-best-tips-for-making-double-batches-of-muffins-cookies-breads-180249
myrecipes.com/how-to/cooking-questions/how-to-double-a-recipe
joyofbaking.com/IngredientSubstitution
Maliyat is an ergophobic self-proclaimed sociopath. But she'll be nice enough, if you send her intelligent commentary at [email protected]