Embers In Snow: Consistently Good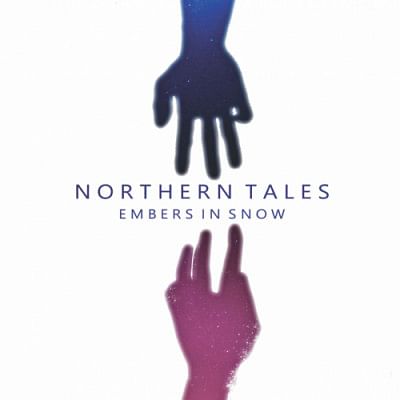 Northern Tales is the second EP by Embers In Snow, Bangladeshi musician Rakat Zami's indie/atmospheric music project. Released on the 5th of May 2016, the EP features three tracks and continues Rakat's tradition of experimental yet accessible music. 
The first track is named "The Woods." There's an image that probably comes into your mind when you hear that word and the musical landscape will only reinforce it. The song lasts for more than eight minutes and the entirety of it is a big blast of serenity, even when it gets exciting. Sometimes, even happiness can be explosive, or so the track made me feel. 
"Pavements" is a shorter track, timing in at around five minutes. The song conceals pain, some of it expressed directly, some of it made subtle. The music, with its slow pacing, only reinforces the punch the lyrics are packing. It's haunting. That's the most accurate way to describe this song. The five minutes felt like a tragic drama slowly being played out in front of me, or in my ears, even though at the root of it was a somewhat basic melody being played in a loop. This was my personal favourite from the EP.
The final track, "Snowland," is a love song, at least at first sight.  While the lyrics on the other two are commendable, the musical arrangements steal the spotlight on those. On this track though, the songwriting stands out.  The approach is very simple but the words are powerfully strung together. Don't get me wrong though, the ambient arrangements are still pretty amazing.
With just three songs, it might not be that easy to identify the ways in which Rakat's music has changed over the years but the signs are there, especially if you're an old fan.  This was a strong musical statement from the young Bangladeshi musician. With a second EP under his belt, a full length album shouldn't be that far off.