Thoughts of a soon-to-be graduate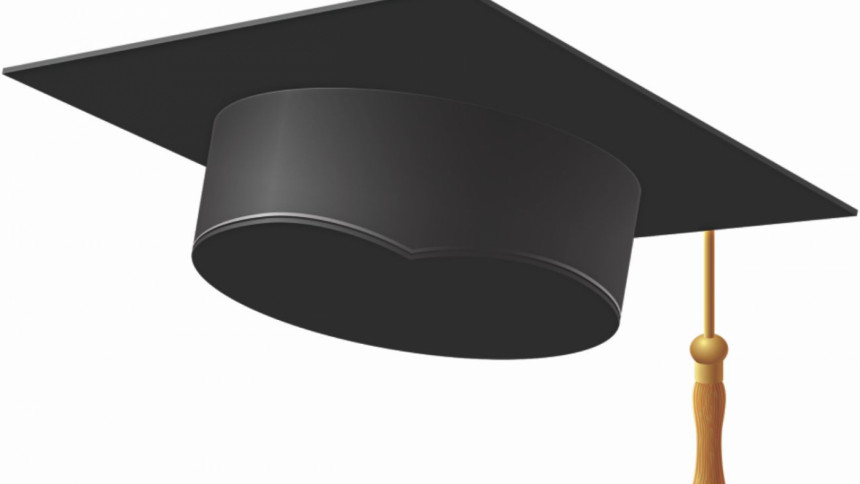 I remember when being a 90's kid used to be cool.
I look around now to find Chester's six feet under (bless his soul), and Digimon references garnering blank looks from ten-year olds.
It hits me now just as graduation looms closer; twelve years of schooling, and four years of college, over in a flash! As the inevitable rolls around, I find myself and my peers stuck between the traditions of old and the nuances of new. In the face of inescapable change, both in my life and in society around me, I can merely muse on the mixed feelings of such soon-to-be-graduates.
ALWAYS RUNNING OUT OF TIME
You know that incessant panic you feel before an exam when you have to cram in an entire semester's worth of studying in one night? Well, that's my life now. Every moment is spent running from an imaginary talking hourglass that berates me to get my act together so I can land that coveted but dead end 9-to-5 job as soon as I graduate. That means stepping out of the picture-perfect realm of comfort that I've safely dwelled in during my undergrad years and taking risks. And what does 'taking risks' constitute, you ask? For me, it means juggling more extracurriculars than any sane human can handle and stretching myself thin trying to conjure a good resume.
Excuse me while I throw a funeral for my once faithful friend 'Netflix and binge'.
ESTABLISH A LINKEDIN ACCOUNT
I've often experienced minor FOMO because I don't have a LinkedIn account. Even though I have a very sketchy idea of what it's used for, somehow having one seems important now. In a move to procrastinate in a productive way, I took the time to write a personal bio and to update my experiences. I even connected with friends and colleagues I've previously worked with in pursuit of a well-rounded network of professionals. Doing so has opened up remarkable opportunities that I wouldn't have stumbled upon otherwise.
Or so you'd think, right?
That might have been the case if I hadn't visited my account with the frequency of a millennial in a bookstore (Are you proud of me now, Simon Sinek?). But hey, at least I have a LinkedIn account. Ha.
BLAZE THROUGH MY BUCKET LIST
Student life may be coming to an end, but that doesn't mean I'm ready to face the music yet. Not adulting is blissful ignorance and I'm going to ride the wave of nonchalance on the crutches of adults for whatever limited time I have left. This means going on that trip I've been postponing since forever with the #wanderlustcrew from class. You know, that group in class who go abroad almost every semester and possess nothing short of Harry's (or dad's) everlasting vault of gold coins at Gringotts?
By the end of the year, I might be looking at a depleted bank account (and a few thousand indebted to my parents) but at least I'll have a killer Instagram feed and the envy of my peers.
Now, if only I can figure out a way to dodge my mother's sandals as they'll surely zoom towards me when I ask for a loan…
FIGURE OUT A LIFE PLAN
This is a question that every soon-to-be graduate faces from friends, nosy neighbours, distant relatives, you name it. As I mumble a bunch of words that sound smart (but make little sense) in answer, I realise that I have no clue. I've been so engrossed in university life that I don't even know where to begin planning out my life.
WHAT NEXT?
Your guess is as good as mine. Gone are the days of stealing a nap in history class or calling in sick to binge watch the new House of Cards season. I assume I'll finally have to 'adult' in every essence of the word, but I have thought so before and been proven wrong.
How about I get back to you when I (and the million others about to graduate this year) figure this one out, eh?
Mithi Chowdhury is a dog-loving-movie-watching-mediocrity-fearing normal person. Either that or a penguin. Find out at mithichy612@gmail.com