K-dramas for the Non-romantic Souls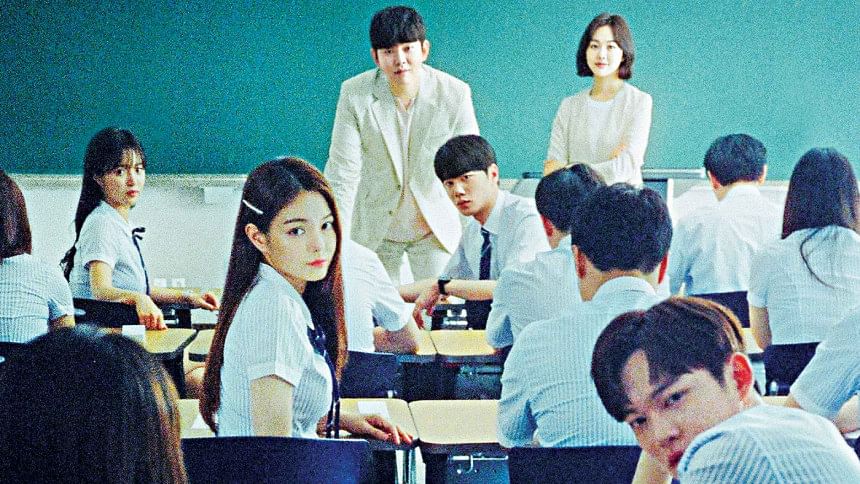 A lot of the time when I try to introduce my friends to the world of Korean dramas, I hear, "I'm not really into TV romance." Here is my list of recommendations for K-dramas where romance is not the main focus.
HOSPITAL PLAYLIST
Five individuals become best friends while studying to be doctors at a medical school. The contrast of the gut-wrenching moments of guilt and sense of reward when patients heal show insight into the amount of around-the-clock emotional and physical distress doctors go through. Their hangouts and weekly musical band meetings look natural and therapeutic. Everything feels real despite the simplicity of the plot, which is what makes this show stand out.
PRISON PLAYBOOK
When unlikely circumstances places a baseball celebrity in prison, how he forms friendships with other inmates and adapts to prison life is the story of Prison Playbook. It beautifully portrays how strong bonds can form in the unlikeliest of places; a combination of both heart-warming and comical scenes keeps the story realistic.
CLASS OF LIES
A lawyer goes undercover as a high school teacher to unravel the truth behind corruption that led him to be fired. Teenage criminal psychology is portrayed so well by the concerned cast that it seems genuine. Certain scenes are surely going to send a chill down your spine.
STRANGER
A prosecutor and a police officer risk it all to solve multiple related cases involving corruption, murder, and mind games. Bae Doona portrays one of the coolest female leads I have ever seen. The honest morals maintained by the leads against all odds is the most inspiring thing about the whole show.
DESIGNATED SURVIVOR: 60 DAYS
Yes, this is a Korean-remake of the American TV show, but not everything is the same. It portrays the growth and struggles of an introverted man with zero thirst for power, who is suddenly made the president after an extremely unfortunate occurrence. The character development of the man from a shy individual to someone who has full faith in himself leading a country to the best of his abilities, is pleasing to watch.
CONFESSION
As you may have deduced by now, K-dramas involving court law or crime can be pulled off extremely well if the plot is well written. This is one such K-drama concerning a miraculously healed heart patient turned lawyer. It is interesting to watch how the story unfolds, and the manner in which the lawyer proves his worth despite having a past which has unfairly affected his profession as well as his determination to his father's innocence, is inspiring.
Honourable mentions include one of the most beautiful dramas I have ever seen, Hi Bye Mama, which is mostly concerned with a general appreciation of life and understanding of death, and Lies Within, which although initially has a slow pace, has a good overall plot.
You may now start binge watching (please).