ECHOES
Sum of All Human Knowledge
Wikipedia at 15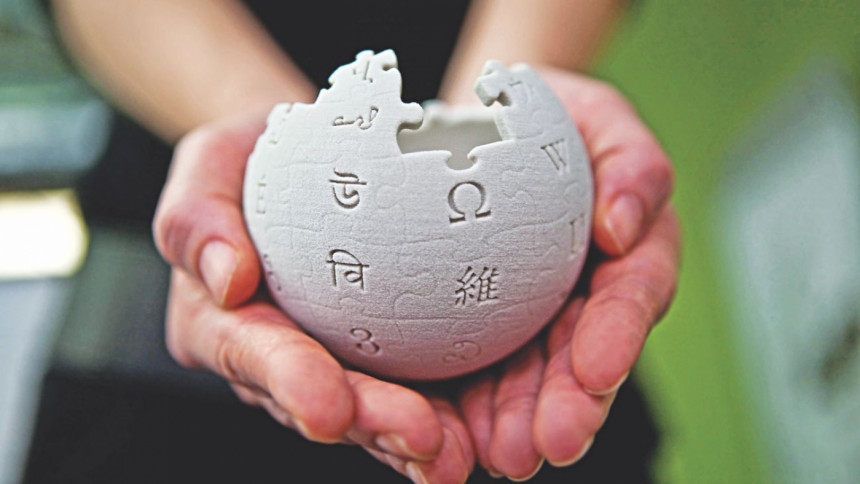 On Christmas 1991, Tim Berners Lee gave the world a gift. He decided not to patent the World Wide Web. This had a phenomenal effect. Young entrepreneurs started what's now known as the dot.com and e-commerce era. 
On January 15, 2001 Jimmy Wales and Larry Sanger launched a project. They took a Wiki. A Wiki is an open source website. Anybody can modify and add to the web's content. Since the project would be an open source encyclopedia, Sanger coined the term 'Wikipedia'. From that moment on, Wikipedia has become a part of all of our lives. Fifteen years on, Wikipedia has become one of the most visited websites in the world. Its ultimate goal is to become the 'sum of all human knowledge'. However, in the year 2001, the world was waiting for Wikipedia to wake Sleeping Beauty.
Before 2001, an authoritative printed encyclopedia was the only source for references. The gold standard then and still is the Encyclopedia Britannica. An authoritative encyclopedia contains entries written by qualified people. This has its advantages and disadvantages. Since an expert writes about say an earthquake, one would be happy to read because it is 'authoritative'. However, authoritative encyclopedias fail to include topics that are not written by non-specialists. This is a limitation because an encyclopedia is supposed to be the 'sum of all human knowledge'; and it also has to be accessible by all.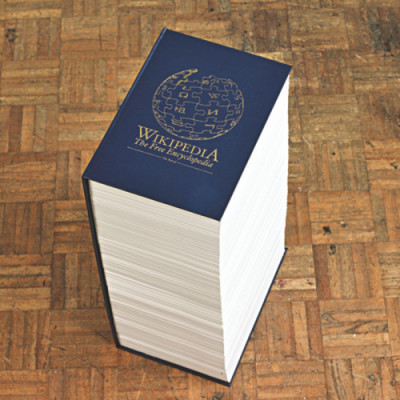 Wikipedia was correct in recognising that there are people who would like to participate in compiling a global encyclopedia for free. Wikipedia being open source made that possible. Wikipedia was also correct in recognising that knowledge was slowly becoming online. With online knowledge, you no longer needed to carry heavy books. No wonder by 2012, Britannica stopped its printed version and went online. Finally, Wikipedia has remained a non-commercial project. They don't accept advertising. The logic is simple. Google may be the largest search engine. However, since Google accepts advertisement, Google shows you what they think you should see. For Wikipedia, if you want to read ancient poetry about Zulus, there's no problem. 
The two questions that now need to be asked are: has Wikipedia achieved the status of the Britannica? Is being open sourced an undoubting advantage? The answers are mixed. 
Wikipedia has more than 5 million entries in almost 300 languages. Eighty-five percent of their articles are not in English. Constant editing over the years by their official volunteers and people around the world has made certain articles reach the status of the Britannica. However, although Wikipedia is open sourced, most of their volunteers are male, white and tech geeks from Western countries. This is a limitation. Open source access can also lead to vandalism or misinformation on certain articles.
A decade ago, teachers wouldn't encourage students to check Wikipedia. Today, Wikipedia has started to enter citations in academic journals. Where does Wikipedia go from here? One thing is for sure, since Wikipedia has identified its stumbling blocks, the future does look bright. May the day come that one day Wikipedia rivals not only the Britannica, but also the Library of Alexandria; and the Baitul Hikmat (House of Wisdom) of Caliph Harun Al Rashid. Knowledge, as Wikipedia acknowledges, should be free and accessible for all.
Asrar Chowdhury teaches economic theory and game theory in the classroom. Outside he listens to music and BBC Radio; follows Test Cricket; and plays the flute. He can be reached at: asrar.chowdhury@facebook.com