DIY Face Masks
Are you tired after a long day of work and desire some relaxation? Has your skin become dull and drab in this pollution-ridden city and desperately need rejuvenation? Well, you don't need to spend thousands of your hard-earned money on facials at fancy beauty parlours anymore, the ingredients for the perfect face mask lie in your fridge! Read on to prepare for the ultimate pamper evening.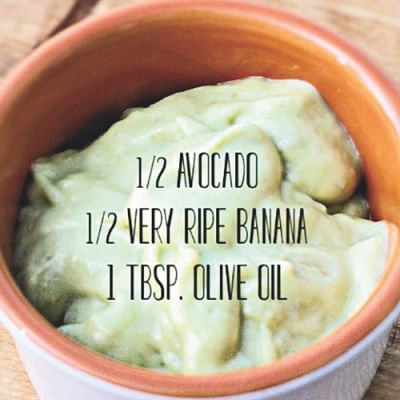 1. Banana face mask for softer skin:
Don't know what to do with the over-ripe banana wasting away on top of your kitchen counter? Worry not, because bananas actually make great face masks that moisturise your skin and leave it feeling softer. To make the mask, mash up a medium-sized ripe banana into a smooth paste, then gently apply it to your face and neck. Let it set for 10 to 20 minutes, then rinse it off with cold water. According to another popular mask recipe, you could add 1/4 cup plain yogurt and 2 tablespoons of honey to 1 medium banana for soft skin, especially if you have acne problems.
2. Yoghurt face mask:
A great way to cleanse your skin and tighten the pores is to slather some plain yogurt on your face and let it sit for about 20 minutes. For an invigorating homemade face mask, mix 1 teaspoon of plain yogurt with the juice of a quarter of an orange and 1 teaspoon of aloe vera gel. Leave the mixture on your face for at least 5 minutes before rinsing it off for a refreshed feeling as if you just took a dip in the deep blue ocean.
3. Honey-citrus mask:
Designed for all skin types, this is the perfect mask if you are looking for a healthy glow for your skin. Combine three tablespoons of orange juice with half a cup of honey. Apply to the face and leave on for 30 minutes. Rinse with lukewarm water followed by cool water, then moisturise with your favourite moisturiser.
4. Egg mask:
For a little pampering, head to the refrigerator and grab an egg. If you have dry skin that needs moisturising, separate the egg and beat the yolk. For oily skin, take only the egg white, to which you can add a bit of lemon or honey. For normal skin, the entire egg can be used. Apply the beaten egg, relax and wait 30 minutes, then rinse.
5. Vinegar face mask:
After you wash your face, mix 1 tablespoon apple cider vinegar with 2 cups water as a finishing rinse to cleanse and tighten your skin. You can also create a homemade face mask by mixing 1/4 cup cider vinegar with 1/4 cup water. Gently apply the solution to your face and let it dry.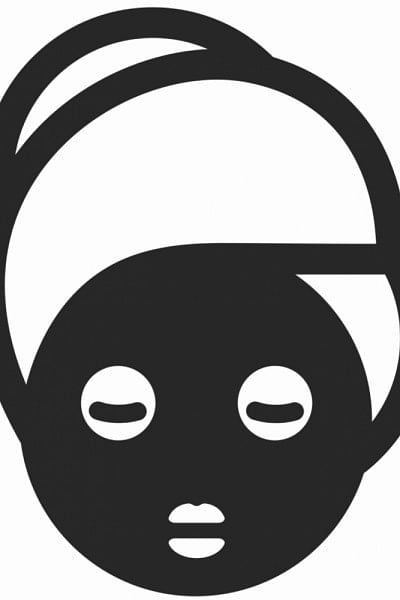 6. For uneven skin tone:
To achieve supple skin with even skin tone and texture, mix 1 tablespoon of natural, plain yogurt with 1 tablespoon of honey and 1 tablespoon of turmeric powder. The yoghurt will work its magic by removing dead cells and boosting cell renewal. Honey promotes skin moisture and turmeric combats pigmentation such as sunspots. Turmeric is also great for acne prone skin with its anti-bacterial and anti-inflammatory properties.
7. For sensitive skin:
If you are suffering from a dull and lacklustre complexion, this is the perfect mask for you. Also, it has no potential allergens and no strong acids, so it can even be used by the beauties with sensitive skin. Mix 1 tablespoon of cocoa powder, 1/4 papaya and a squeeze of aloe vera gel into a bowl. Stir the mixture, apply it evenly on your face and leave it on for 10 minutes and wipe off with a tissue afterwards. Aloe Vera is filled with vitamins A, C, E, B1, B2, B3, B6 and B12 that makes it perfect for soothing and hydrating the skin. Papaya is packed with exfoliating enzymes that will dissolve dead skin cells. When layered over clean skin, this mask will brighten and boost circulation for a plump feel.
8. To protect against pollution:
Being surrounded by pollutants such as smoke, dirt and dust can have harmful effects on your skin. To shield your skin against these damaging substances, mix a handful of ground almonds and 2 tablespoons of olive oil. Blend it into a paste and leave it on for 10 minutes before massaging it off to really get rid of the everyday grime, dead cells and makeup.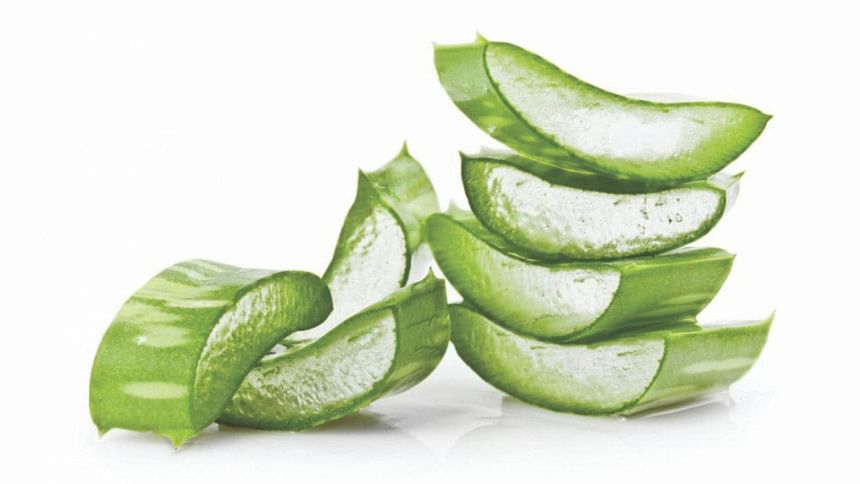 Warnings:
1. Do not put substances such as lemon juice or vinegar directly on your face as they are acidic and could cause skin bleaching. These are also known to make the skin sensitive to light and therefore should only be used after mixing with other ingredients.
2. Carry out a patch test before applying any of these masks on your faces. Try making the mask mixture and put it on another patch of skin such as on the side of your neck or the back of your arm to see if you have any allergic reactions to any of the ingredients.
3. Do not use expired products, especially in the case of yoghurts and other dairy products. Check the "best before" dates before using the products. Also, try to use the masks the day you prepare them as bacteria could easily land on them and irritate your skin.
Well, now that you know what to do with all the things that you have lying around in your kitchen, go ahead and pamper yourself for once. You deserve it!