All About Cakes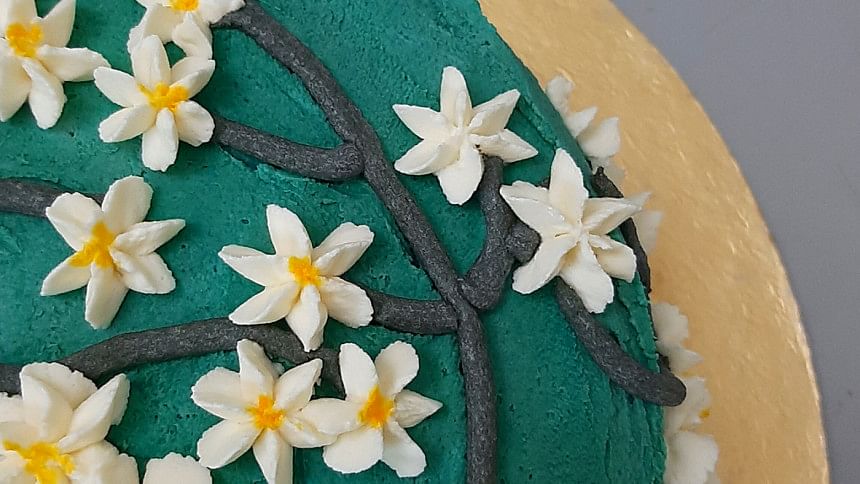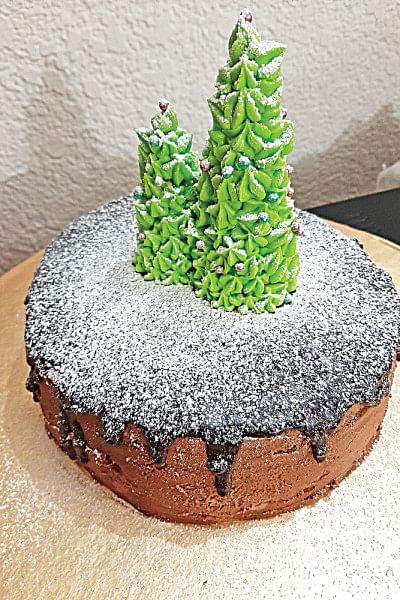 You know why cakes are perfect? Cakes can be anything you want them to be. Whatever shape, size, design, flavour or colour.
The first cake that one needs to make if they want to start baking is the classic and simple vanilla cake. It is sweet, soft and just indulgent enough. If you can make the perfect vanilla cake, there's a really good shot that you can bake most other cakes with some guidance.
As a kid and even now, I love cakes. So much that I would write about all of my birthday cakes in my journal. I still remember the vanilla cake with blue flowers I had for my 11th birthday. Cakes seem to bring everyone together. As I grew up, I realised it wasn't just the taste I enjoyed, it was the art that cakes are. It might sound funny or even dramatic to someone who doesn't understand the art that it is and the beauty it holds.
Start with arranging all necessary ingredients, measuring them out and laying them ahead of you. This might seem unnecessary, but will make your work at least ten times easier. Moreover, laying them out will allow all the ingredients to reach room temperature which is always a good thing unless the recipe states otherwise.
I'm absolutely convinced that people who say they're not cake people have just not found the right cake yet. I'm sorry if I come off as prude, believe me, I respect people's choices. However, being someone who watches at least a hundred cake making and decorating videos every day (not even exaggerating… okay, maybe just a little), and has been making cakes for a while, I can tell you there's a cake for everyone.
Once you've gotten the ingredients in order, start preparing the wet and dry ingredients separately. Whisk three and two-thirds of a cup of flour, a pinch of salt, a teaspoon of baking powder and three-quarters of a teaspoon of baking soda together in a bowl and set aside.
There's carrot cake for the health conscious, there's chocolate cake for the ones young at heart, there's red velvet for those who like something extra, there's caramel for the ones who know how to truly enjoy life and then there's vanilla for the timeless lovers. You need a truly mature palette to be able to appreciate vanilla, don't come at me.
In a separate bowl, cream one and a half cups of butter and two cups of regular sugar together. "Creaming" is just a fancy term for whisking butter and sugar together for a fluffy, cream-like structure. Once you've achieved that, add in three eggs one by one, completely incorporating each one completely to the butter-sugar mixture before adding in another. Once all the eggs have been added, add in a tablespoon of vanilla extract and stir until smooth.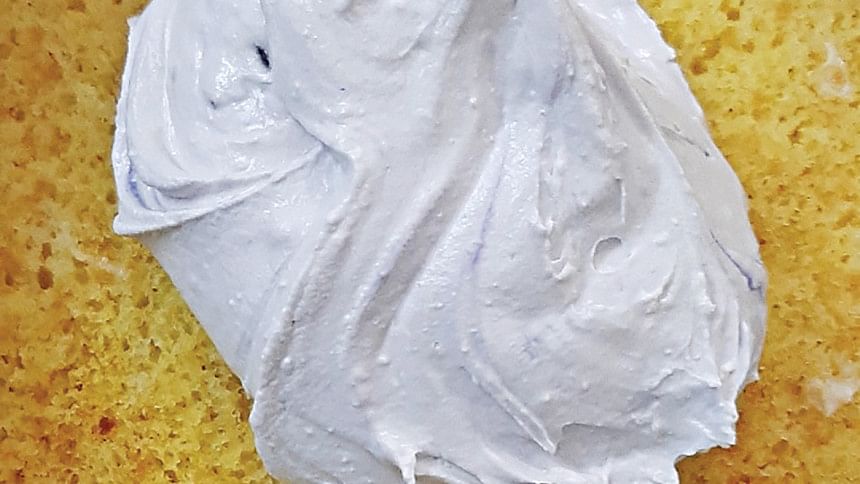 The world of cakes is a bright one. Like art, it sometimes expresses through replication and sometimes through its strokes and representation. You would be surprised by how many types of decoration techniques there are and how closely they resemble art done on paper. Pointillism, for example, a technique that uses a collection of carefully constructed and placed dots to cover a canvas is often used to adorn cakes.
Do not freak out if it looks curdled, it's supposed to look like that. Add the buttermilk (one teaspoon vinegar in about a cup of milk to make up exactly one cup) and whisk away. Sift in the dry ingredients and no matter how much you want to give up and dump it all in, don't. Trust me. Don't sift it all in at once, alternatively fold the ingredients and sift again. This aerates and uniformly mixes the batter.
You may have seen cakes with life-size flowers, often real ones to garnish cakes; they are very popular on Instagram. What you may not know, however, is that many of these extremely life-like roses may just have been made out of sugar. Oh, the things sugar can do. Rock candy, isomalt, gumpaste are all names for different forms of sugar, and they can be moulded to make some of the most breathtaking and delicate structures.
In a clean, separate bowl, whisk two egg whites. Emphasise on "clean"; the bowl must have never been tainted with anything even slightly savoury let alone spicy. The egg whites can tell, and you will be left with a droopy sloppy mess.
Making cakes is probably one of my favourite things in the world. The clarity, the uniformity, the need for rules, the space to make your own, are just a few reasons why I'll always find myself going back to baking at the end of a very rough day. I'd choose it over sleep. You can feel the stress leaving you with each step and each fold. You can picture stress and let it go with each pour of the batter.
Assuming you haven't disappointed the egg whites, you should have nice and foamy goodness in a bowl that will elevate your cake from a regular dry, dense and chewy bar to a fluffy, smooth and uniform piece of heaven once you have folded it in. Line cake pans and divide the batter between three 8-inch cake pans and bake for about half an hour in an oven preheated to 350 F or 175 °C for happiness.
Being able to bake and find this whole world has been a revelation to me. It is a secret that I've let very few people in on, until now. Cakes can be pure magic, just as long as you treat them well.
Syeda Afrin Tarannum would choose 'The Script' over 'G-Eazy' any day. Continue ignoring her taste in music on [email protected]