"Reading is an integral part of our curriculum."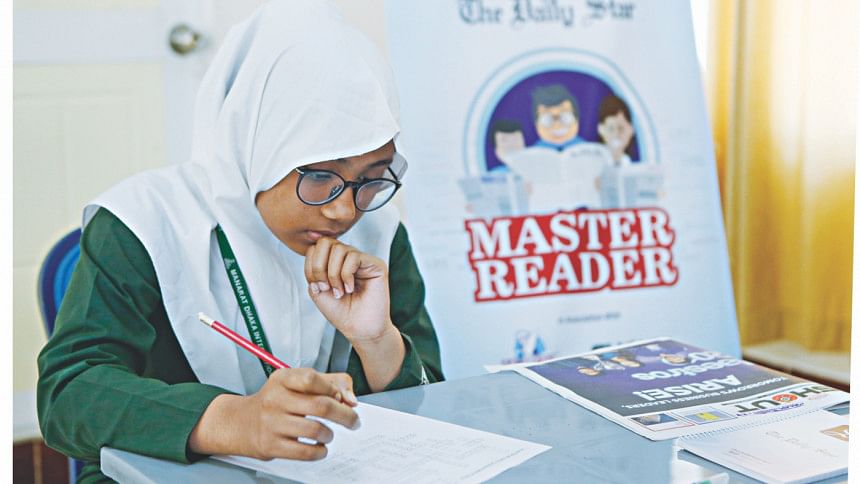 The Daily Star's ongoing campaign, "Master Reader", in association with Igloo Ice Cream, recently took place at Juvenile English Medium School and Manarat Dhaka International School on November 13 and 14, respectively.
Twenty students competed in the Group 1 session that included students from Classes 5 and 6, while 16 students from Classes 7 and 8 competed in Group 2 from Juvenile English Medium School.
The school, situated in Mirpur, is a home of good thinkers and readers. Eager students waiting for the competition to start, showed great vigour during both the sessions.
Moving on to the next day, the Master Reader campaign visited Manarat Dhaka International School where 20 students for Group 1 and 15 students for Group 2 competed against each other to move to the final round of the competition. The students of this school were really competent which reflected in the way the school management hosted the event. Aided with the highest level of professionalism and hospitality, the students of Manarat excelled in the activities of the day.
In both schools, all the groups competed in a word puzzle game where the students used the latest issue of SHOUT to find clues for the puzzle.
Group 1 from both schools also took part in a reading competition, where each student was asked to read an article at random from SHOUT in front of a panel of judges. The students were judged based on their projection, speed, and engagement while reading.
A public speaking competition was held for the Group 2 students, where each student was asked to read a particular article published in SHOUT and given time to prepare an impromptu speech on spot. During their speech, they were judged on the content, style and interaction.
The winners of Group 1 and 2 in Juvenile English Medium School were Irtiza Ahmed Sanan from Class 5, and Onuvhob Taher from Class 7, respectively.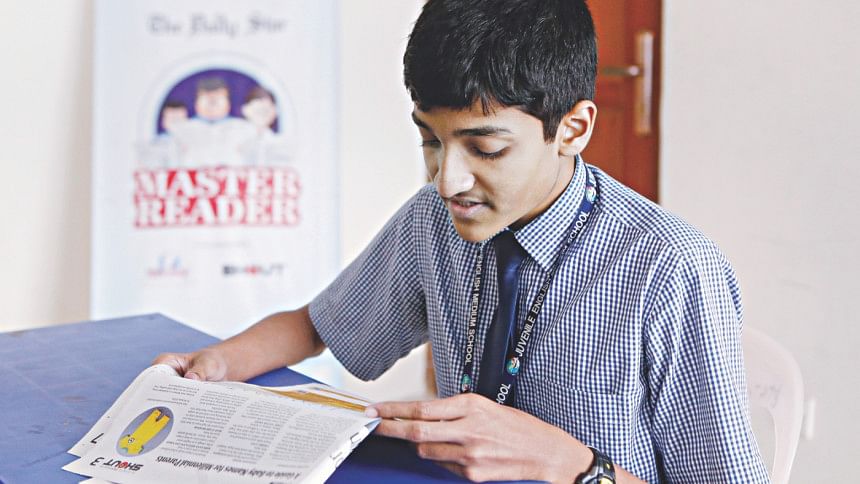 From Manarat Dhaka International School, Kashfee Rahman from Class 6 was named the winner of Group 1 and Fahmi Masnoon Ashraf from Class 8 was the winner in Group 2.
Each school round winners will get a chance to represent their institutions at the final round of Master Reader, where they will be competing for the championship title against students from other English medium schools from all over the country.