IUB receives 38 million taka donation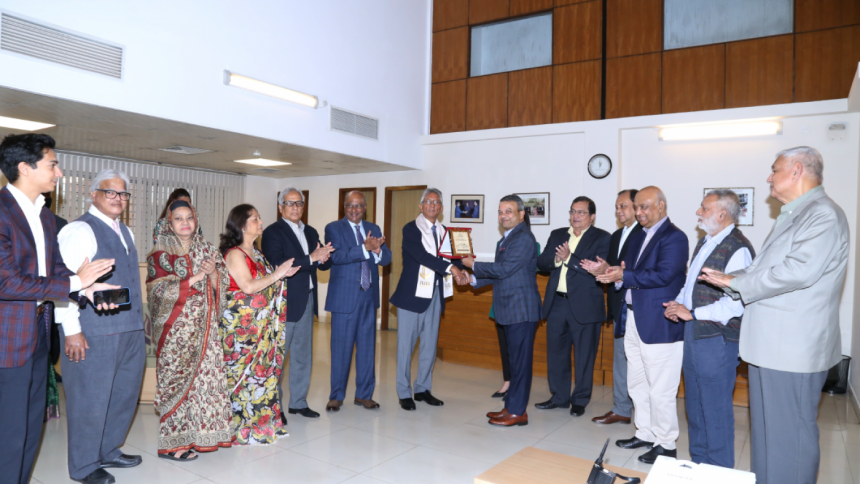 Independent University, Bangladesh (IUB) has received 38 million taka from the "Monisha and Mahmudul Huq Endowment Trust Fellowship''. Mahmudul Huq and Monisha Anwar Huq are well-known philanthropists and industrialists. The foundation was created to support community organisations.
IUB VC Tanweer Hasan, PhD, hosted a small get together and lunch in honour of the donors and their family at the university campus on December 4.
According to the MoU signed between the donors and IUB, a cohort of students will be selected every year from among newly enrolled students for a specialised undergraduate program which will be unveiled in Spring 2022. Every year two full scholarships will sponsor one female and one male undergraduate student from any major and the students will be awarded as "Monisha and Mahmudul Huq Endowment Trust Fellows".
IUB Board of Trustees Chair A Matin Chowdhury, IUB Trustee Rashed Chowdhury, CIU BoT Chair Towhid Samad and IUB Pro-VC Prof. Niaz Ahmed Khan spoke at the program. Several other trustees and the Deans from IUB were also present among others.