International Student Identity Card launches in Bangladesh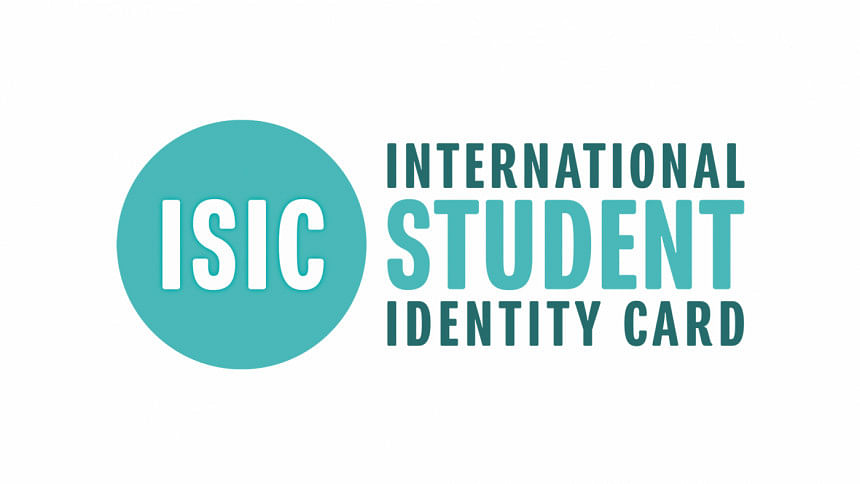 Students have all kinds of expenses that pile up in the span of a single month. Be it for buying books, transportation costs, travels or anything else in between. Keeping all this in mind, the International Student Identity Card (ISIC) was created to help students with their everyday expenses all around the world.
For the first time, the ISIC card has launched in Bangladesh, so students here can now become a part of the global community of over 110 million students. The card not only brings financial benefits for students who are using it at home and abroad, but it also encourages cultural integration in the increasingly global landscape of the world.
Starting its operations in the Netherlands back in 1953, ISIC has now reached students in 133 countries across the globe. The card was made to help students everywhere gain access to various facilities that include discounts in stores, restaurants, hotels, airlines, music shows, theme parks etc.
Moreover, the ISIC card has been endorsed by the United Nations Educational, Scientific and Cultural Organization (UNESCO), UN World Tourism Organization (UNWTO), and World Youth Student and Educational (WYSE) Travel Confederation.
ISIC also has a list of global partners that include The Economist, MasterCard Worldwide, British Council, EF Education First, Microsoft, Financial Times, Specsavers, McDonald's, STA Travel among others.
"It is a great opportunity for all students in Bangladesh to obtain the ISIC and gain access to many opportunities for a very affordable price. We hope the card helps students venture into the world and experience all that our ISIC partners have to offer worldwide," said Borhan Uddin, CEO, ISIC Bangladesh.
With all the different kinds of expenses a student has to deal with, ISIC provides an easy and one stop solution for bringing students the best discounts and access to student driven services. ISIC also have an app from where you can browse through over 150,000 discounts all over the world.
The card comes in three different categories: International Student Identity Card (ISIC), International Youth Identity Card (IYIC), and International Teacher Identity Card (ITIC). Anyone at the age of 12 or above, currently enrolled in a school or university in Bangladesh is eligible for the ISIC. If you're 30 or younger (subject to conditions), you will be eligible for the IYIC. While for the ITIC, anyone working as a full-time teacher or professor will be considered eligible to apply.
In order to apply, students need a copy of their passport size photo, a document that proves the student's full-time student status, a copy of the student's NID or passport. The card costs BDT 590 for a span of 16 months, starting from the date of issuing the card.
   To find out more, visit their website at www.isicbd.org