"19th ANNUAL CULTURAL EVENING" at NSU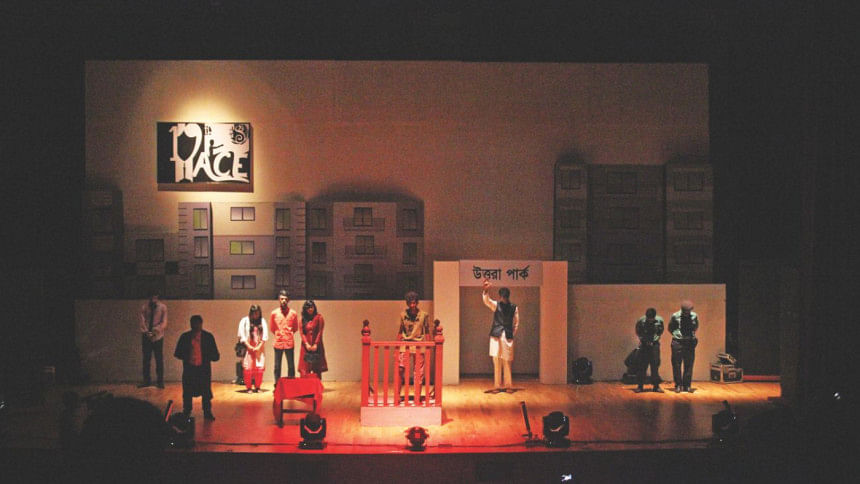 After a long 2 year wait, NSU Shangskritik Shangathan (NSUSS) hosted the 19th Annual Cultural Event (ACE) on 9 and 10 June, 2015. The event was hosted in the newly inaugurated NSU auditorium.
The event commenced as Ishrat Jahan Synthia, the faculty advisor of the club, took to the stage and invited the guests. Benajir Ahmed, the chairman of NSU Board of Trustees, inaugurated the new auditorium officially for the general students. The Vice Chancellor of NSU, Professor Amin U Sarker, graced the event as special guest while M A Kashem, founder life member of the Board of Trustees was also present. 
The spectators were stunned by an impressive dance routine as NSUSS members began the show. The next part of the show was composed of an elaborate play which was seamlessly intermingled with musical numbers. The performers showcased their talent as they put on a humorous play with a powerful message. Like previous years, ACE made the audience more aware about many social problems and how, as educated human beings, students should stand up to the injustices around them. A video in the event paid homage towards the cleaners and security crew of NSU, which touched the hearts of the students and teachers alike. 
Chief guest Benajir Ahmed also announced the opening of a new gymnasium, a sports field and a basketball court, much to the jubilation of the students. M A Kashem encouraged the students to spread the culture of Bangladesh worldwide.
Md. Shahjahan, member of BOT, expressed his hope for a bright future of NSU students and promised the students that NSU authority will leave no stone unturned to make this institute reach greater heights in the upcoming days. The event concluded as Professor Amin U Sarkar advised the students to place utmost importance to their study hours. He also stated: "The university life is not only about studying, but students must also cultivate the sense of culture and grow with it. NSU has enough accommodations to see to it and this will further develop in the future."
Mohammed Faisal Islam, a fourth year student who was in the audience said: "19th ACE was mesmerising. It had us cling to the edges of our seats. Kudos to the organisers and performers for putting up such a professional performance."