2017 BMW 530i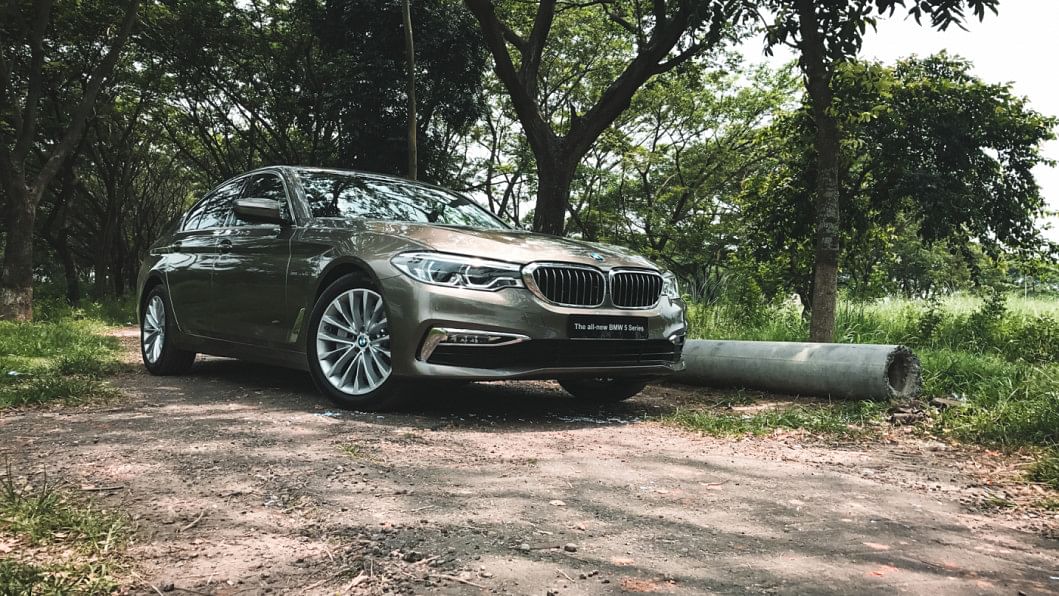 Consider this latest 2017 G30 version a rebirth. Where the previous couple of iterations needed aggressive body kit and wheels to look good, this one walks the red carpet just being completely stock. One simple word to describe it is "chiselled". The kidney grilles are now farther back than the last gen, smoothly aligned with the headlights to create a sleek yet purposeful expression like the squinty Clint Eastwood. It is a bit bigger than the previous car, it is also lighter by about 100 kg despite having much more tech. That is the same as my subeditor and his ridiculously proportioned cat.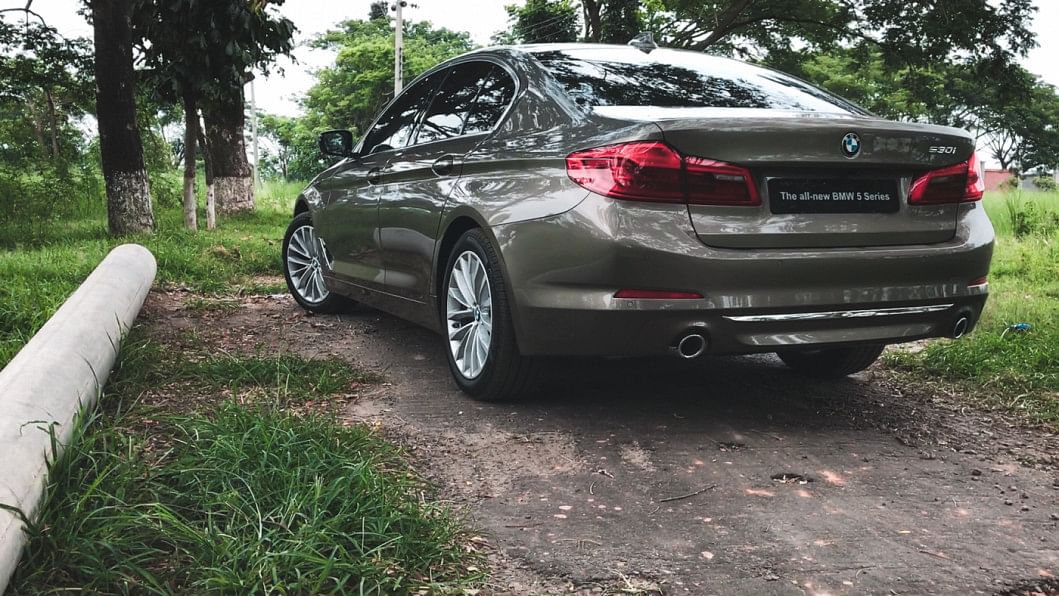 What are the power figures?  
It has a dizzying array of engines. The 540i has a turbocharged 3.0-liter inline-6 with 335 HP reaching 100km/h in 4.7 seconds. A higher performance M550i pumps out about 455 HP. You want to do your environmental bit while still looking cool? The 530e plug-in hybrid comes with a turbo 2.0 with 248 HP engine. There are also 2.0 and 3.0 litre diesel engines. One of those options is a 3.0-litre straight-six with 395 BHP and 561 lb-ft of torque. It's enough to make many sportscar owner's eyes water. All these can be had in RWD or AWD.
  What does Bangladesh get?  
What Bangladesh gets initially are the 2.0 petrol and diesel variants. The 530i petrol pumps out about 248 HP and 258 lb-ft of torque. The 2.0 litre 520d (yeah, we're not sure what is up with the naming either) offers 188 HP and a whopping 296 lb-ft of torque. Both make for very important models here where tax is paid on how big your engine is. We tested the petrol model and 0-100 km/h comes in about 6 seconds for most of our runs. Top speed is electronically limited to 250 km/h.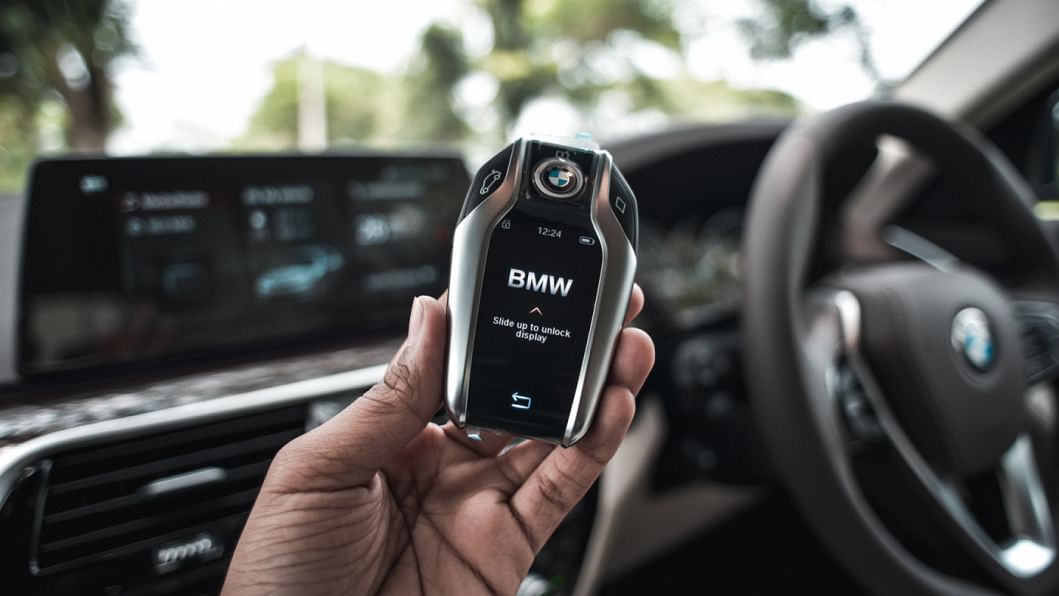 How techy?  
Some might call it the mini 7-series as a lot of the tech is borrowed from the flagship. It is loaded to the gills, or grilles to be accurate. This is the first time the 5-series is fitted with active fins in its kidney grilles. They close during cruising speeds to improve aerodynamics. The latest iDrive system features gesture control previously seen on the bigger 7.
  What about assistance?  
That 3D view for parking and slow manoeuvring is fantastic, providing instant visual feedback on a stray dog ready to step out of an unseen, unused drain behind a discarded cardboard box. Yep, that is the typical parking situation here.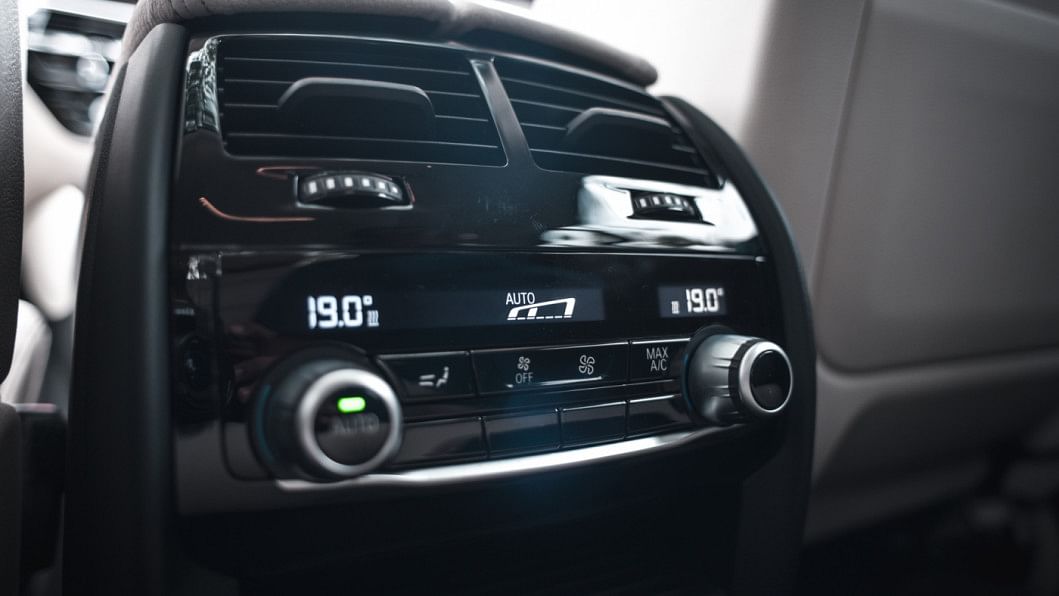 Does it pamper?  
There is a lot of lovely, shiny piano wood and a big touchscreen. So keep a few tissues handy to wipe away those fingerprints. The seats are superb as we found out from sitting in traffic. The power front seats have excellent lateral bolsters that will surely accommodate the any person of any size. Space is not an issue here. Throughout the drive it felt like the car was literally a smaller version of the 7-series, albeit more compact. The trunk is massive with 530 litres of space.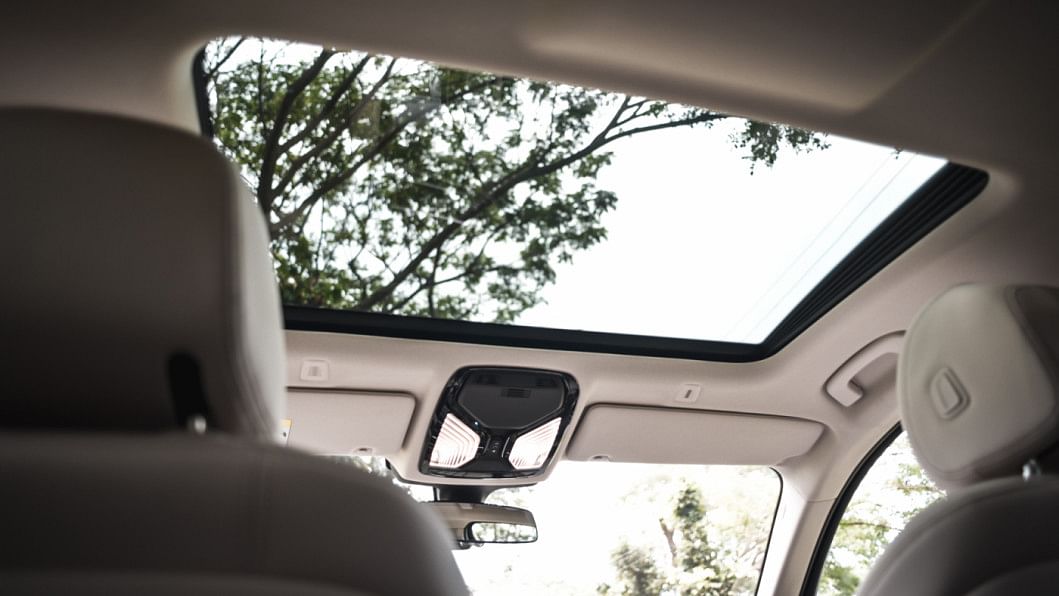 The 5-Series is getting closer and closer to the bigger 7-series with its heft and cosseting interior. As expected, the ride is supple and pliant, which is a great thing considering how creatively our roads are surfaced taking cues from Picasso's cubism period. That is not to say it is a slushmobile. Far from it. The stock suspension comes with fixed rate dampers or you can opt for the much cooler sounding Variable Damper Control, which adjusts automatically to changing road conditions. Based on your driving inputs and the road conditions it will either stiffen or soften to provide the optimum ride characteristics. Let's just suffice to say that grip is an eye opener for such a big car. Even our S Drive version took triple digit, rolling corners without much of a chirp from the tires.
  How does it drive?  
It is nowhere near to a track car and it shouldn't be. You are also in Bangladesh so a track isn't even in the question. But this new 5 Series wants to return to the days when it was THE fast saloon. The 530i nearly makes it. It is not big on the initial drama, but how it builds up speed after the first couple of seconds is remarkable. The 8-speed gearbox almost never hesitates. It happily selects the optimum gear based on how urgently you make a request via the accelerator. All that torque is available just beyond 1450 RPM. Which means this is all there for the taking while you are gently puttering along. While cruising at 40 km/h, drop the hammer and the big car just lunges forward. If this is fun, imagine how delicious that quad turbo diesel will be..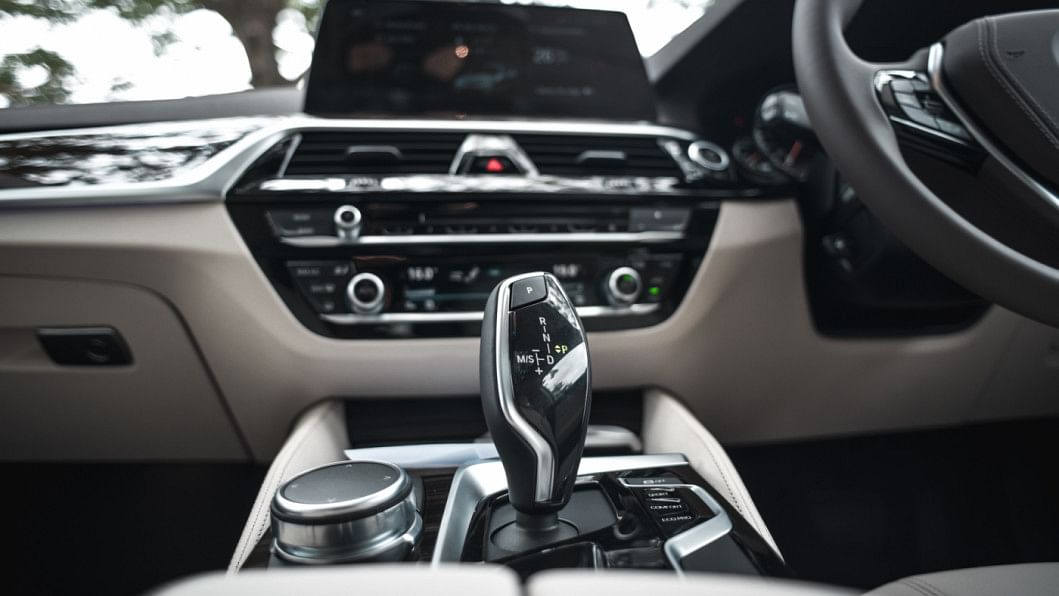 Verdict  
There is a lot going on with this new 5-Series. It may look like a 7-series, but it doesn't drive like one. That was the case with the previous F10 5-er. It does what the original 5-series from the 70s and 80s was famous for: carrying people quickly, comfortably while looking like a superhero. Is it the rebirth of the ultimate driving machine? Quite possibly.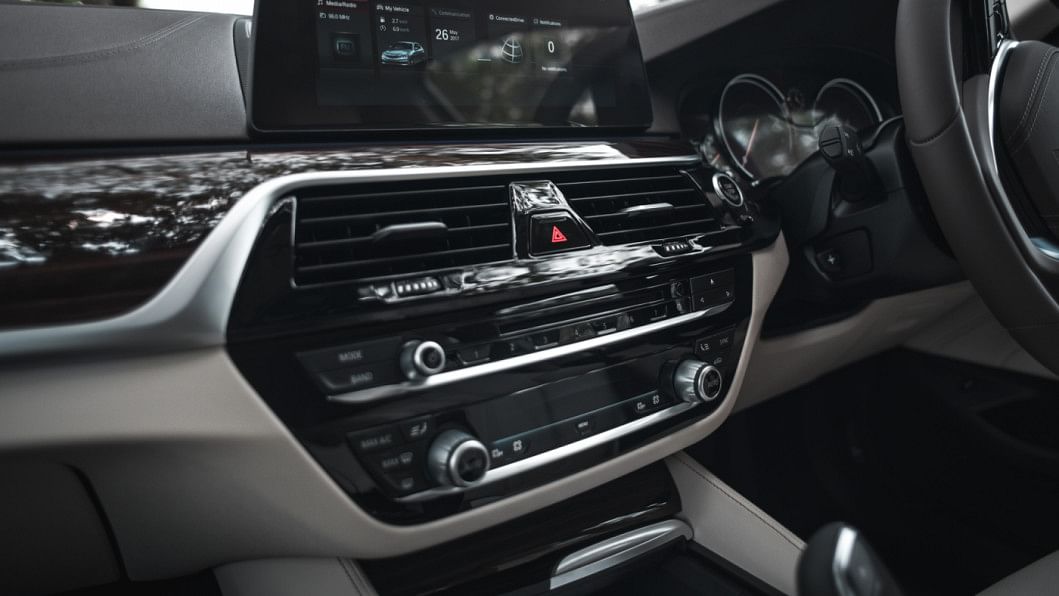 Specs  
2.0 petrol TwinPower turbocharged 4-cylinder, 248hp, 258 lb-ft torque. 8-speed Steptronic transmission. 

17 inch alloy wheels. BMW i-Drive infotainment system. Rear view camera. Tyre pressure monitoring. 4-zone automatic climate control air-conditioning. Ambient lighting. Power leather seats with memory and adjustment. LED headlights. 12 volt power sockets. Active protection.

Options: M-sport optional extras including bodykit, steering, seats, alloy wheels and badging. Luxury Line with alloys, chrome and adaptive LED headlights. BMW Display Key. BMW i-Drive with gesture control. Multiple interior leather/wood grades and colours. Multiple exterior colours.  
 Price:  Starting from 1.38 crore Taka for 530i without optional extras. 
For details on available options and pricing, contact Executive Motors Ltd.  
Further queries? Mail the reviewer to [email protected].