Efficiency and soul defined: 2016 BMW 318i M-package
The BMW 3 series has been representative of the core BMW values ever since the very first one was launched in 1975: efficiency, driver focused performance and a fine balance of power and value for money. The automotive world has rarely seen this level of refinement in a large volume production car; each subsequent generation of the 3 series has improved upon the last, expanding the outer reaches of engineering and design.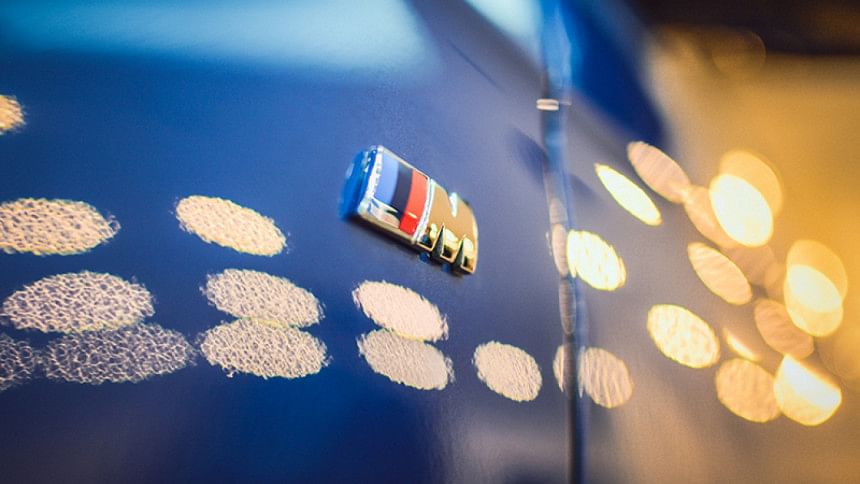 The local market has not seen the 3 series do as well as the rest of the world, Bangladeshis preferring the larger and better equipped 5 series, mostly due to unfair taxation policies which meant that the price difference between a 3 and a 5 series was marginal. That has changed and the product of that is the 2016 318i, as well equipped as a 5 series but priced under a crore.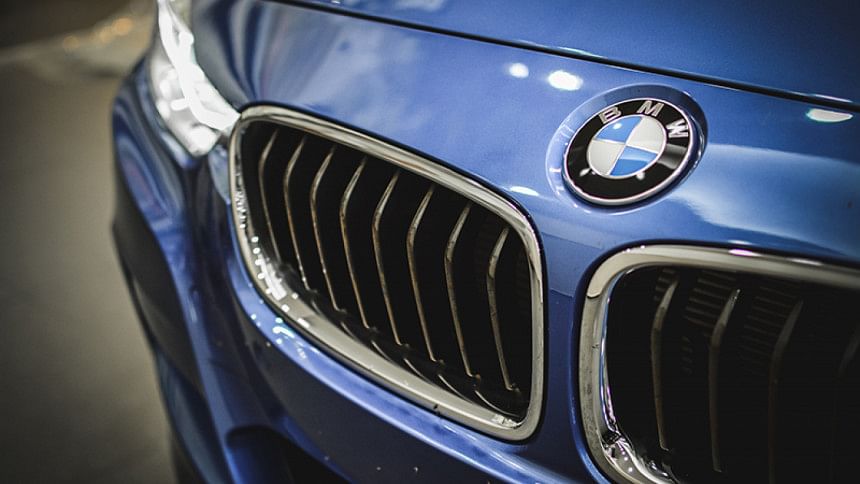 The 318i here is the LCI package, which means it has facelift features in the headlights, taillights, front grille, and more. It also comes equipped with the M visual performance pack, composed of front and rear bumpers, side skirts, M-spec wheels, a shiny exhaust tip and assorted badging. The upgrades lend an aggressive, hyper modern look to the 318, which some would say is a bit pretentious when contrasted with the specs, at least on paper. On paper performance does not capture the true nature of these machines though (see sidebar on driving impressions for more).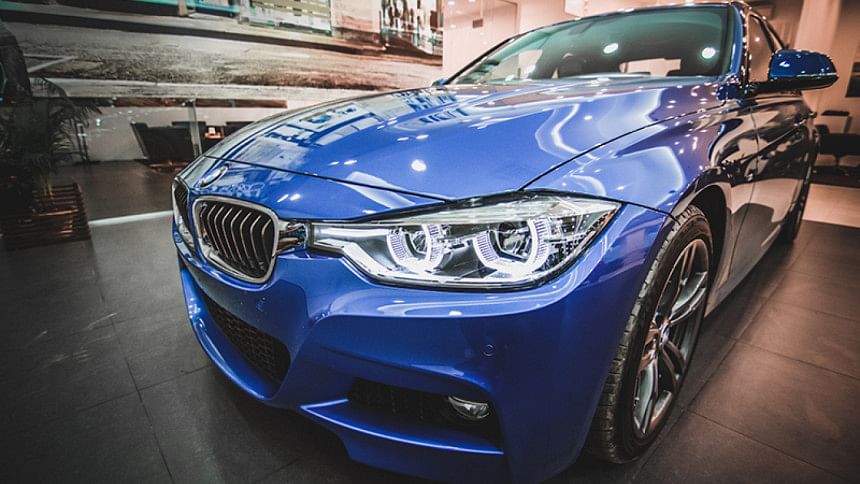 As a mid-range luxury executive sedan, the 318 can be specified with a mind-boggling array of options. As tested, the 318i comes with sumptuous black Sensatec leather covering almost every square inch of the interior, coupled with high quality walnut accents. The staple of a quality interior is the ambience, which the BMW does with the help of subtle, hidden LEDs that can be adjusted for colour and brightness using the central command system. Bluetooth, iPod connectivity, CD-DVD and a 7 inch display rounds up the infotainment setup, and the sound quality is top notch with a great degree of customizability.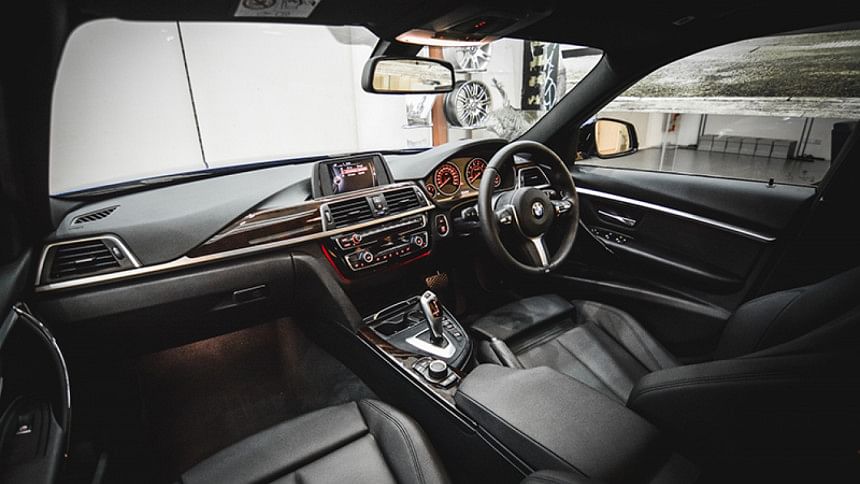 Sitting in traffic with comfort mode engaged, the BMW is one of the quietest environments on the planet, except perhaps the inside of a Zen monk's head. Minimal road noise is a plus, although the 318 could have been a bit softer over bumps and potholes at speed. Dhaka's endless traffic jams would be a breeze to conquer when sitting in the back, although you would have more fun in the driving seat because of the driver focused nature of the car. Sport plus mode on a open road, with the exhaust opened full tap, should convince you that this is a true driver's car.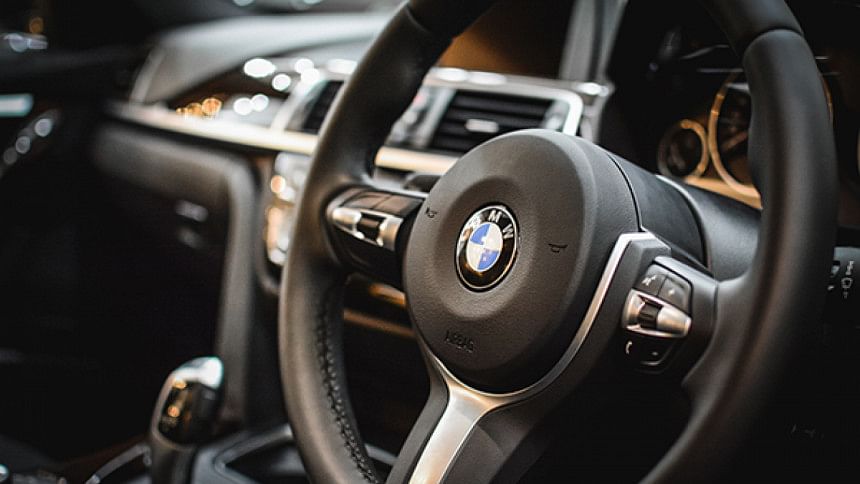 For under a crore, the 318i as tested is a bargain deal, because you get a car with a lot of equipment and one that drives and looks great. With the beautiful pearl blue paint and the M spec bodykit, this particular 318i was a glorious experience for half a day, and should be equally amazing to own and drive every day for anyone interested in the finest of automobiles.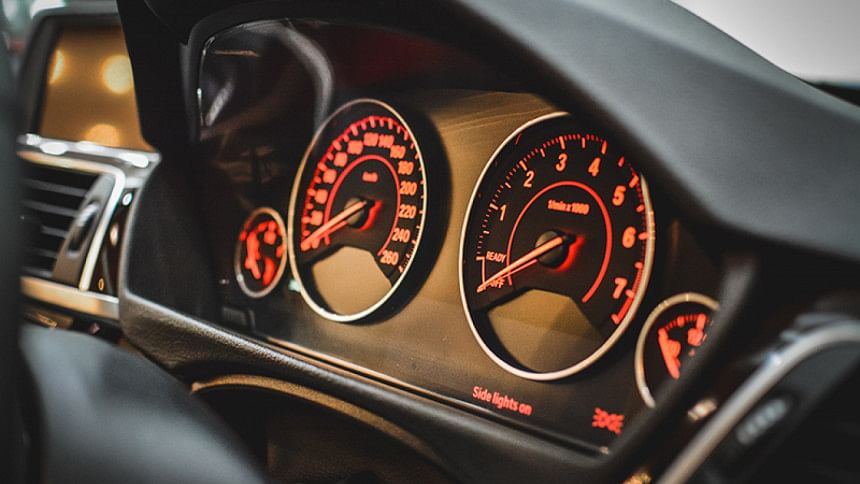 SPECS
2016 BMW 318i M-pack
Engine: 1.5-litre three-cylinder turbo  petrol engine (134 HP, 162 lb-ft torque).
Transmission: 8 speed auto.
Brakes: Ventilated disc front, solid disc rear, ABS, EBD, Vehicle Stability Assist and Traction Control.
Features and options:  Infotainment system with Bluetooth, phone and iPod connectivity, Smart Entry, push start, ambient lighting, steering mounted audio/phone controls, 9-speaker HiFi audio, sunroof with tilt and slide, heated front and rear seats with electric memory and lumbar support for front, rear AC, walnut interior inserts, Sensatec leather, 19 inch alloy wheels and M-Sport bodykit (M-Sport package).    
Price: 84,00,000 taka. 
For details, contact Executive Motors Limited.