Short shifters– how do they work?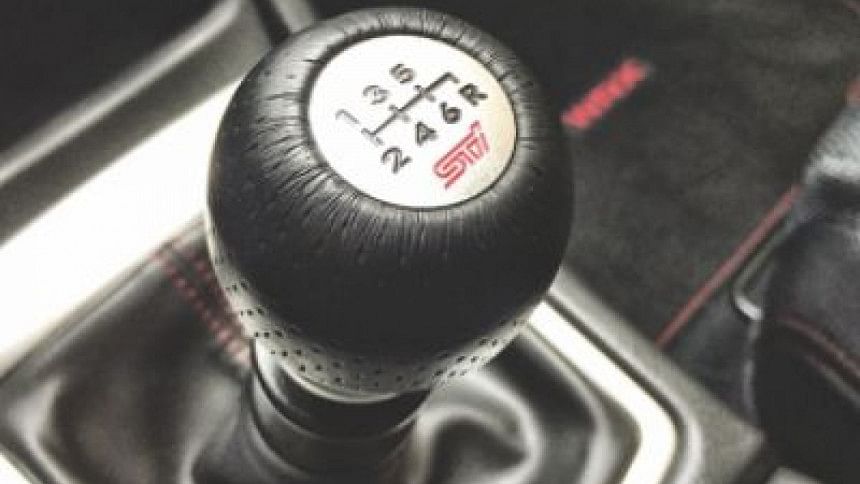 A common misconception in the tuning world is that a short shifter is just a chopped off version of the stock shifter. In fact, chopping your shifter has no effect on the angle that your shifter shaft travels through between gears and therefore does not reduce the shifter's angular throw. This sort of shifter is most common amongst the folks new to manual transmissions. While this may have a placebo effect on the throw distance, and depending on how much material you take out, it increases shifting effort and makes the shifter quite "notchy", speaking from personal experience.
A true short shifter decreases throw by reducing the angle that the shifter shaft travels through during its stroke between gears. By reducing the angle that the shaft travels through between gears, the distance that your hand needs to move between gears is also reduced. In many cases, the shifter shaft is also re-designed to be shorter than stock thus creating a sportier look and feel, as well as aiding in reducing the linear throw length when coupled with the reduced angular throw. In layman's terms, this means you can shift faster thus in high speed situations it might just provide the edge you need.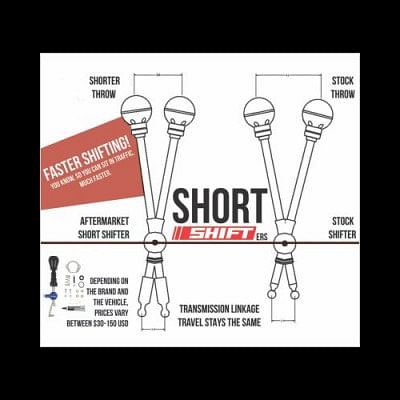 The only working option is to get an aftermarket short shifter for your specific vehicle, while this may end up being more expensive this guarantees OEM fit and finish along with reduced shifting effort.
A short shifter can cost anywhere from $30 - $150 USD with all the bits and pieces needed to be installed in your car. For the buck, this is by far the most cost-effective mod you can do to enhance the fun-factor on your manual transmission car, although you won't get a proper performance boost if you're not good with manual gearboxes anyway. Short shifters are a good way to elevate your driving experience in cars with other performance modifications, and as a standalone mod on a stock car, it won't do much.  
Image: Shaer Reaz