Bunny from hell
Rocket-Bunny kitted Toyota GT86
The Toyota GT86 is a car that doesn't really give a damn about the concept of having a billion horsepower engine. It's a car that's focused on the driver, on how it makes you feel, and if you thought it looks good stock, take a look at this one.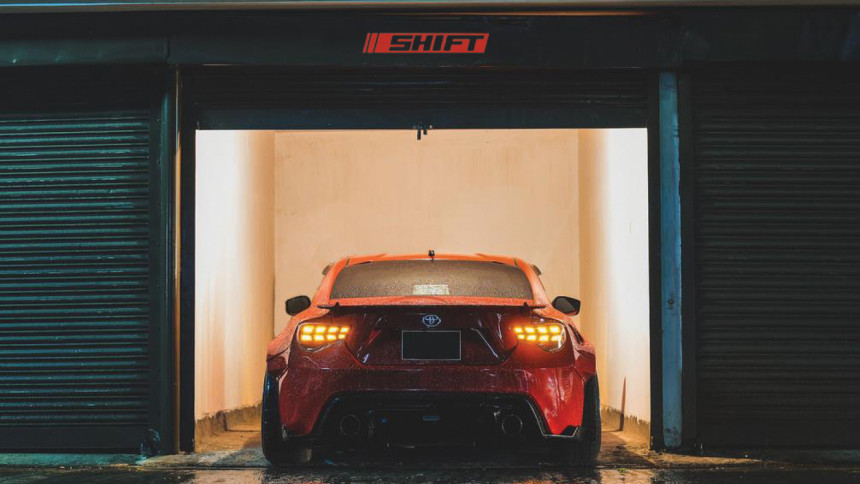 I suppose the stance of this car is the automotive equivalent of Christina Hendricks in her signature red dress in Mad Men. The wide-body just works for this car, and the owner didn't care to mould them to the body to hide the screw holes either, and it just looks better for it. The car rides on Greddy coil-overs, and although its very stiff, its a small compromise for a car that drives and looks as good as this. But don't make the mistake of thinking all the owner cares about are aesthetics. The engine is force-fed by means of a HKS Supercharger boosting the engine output from 200 to around 250 bhp; no, not the silly bottle of air that decoration shops sell, this is the real deal.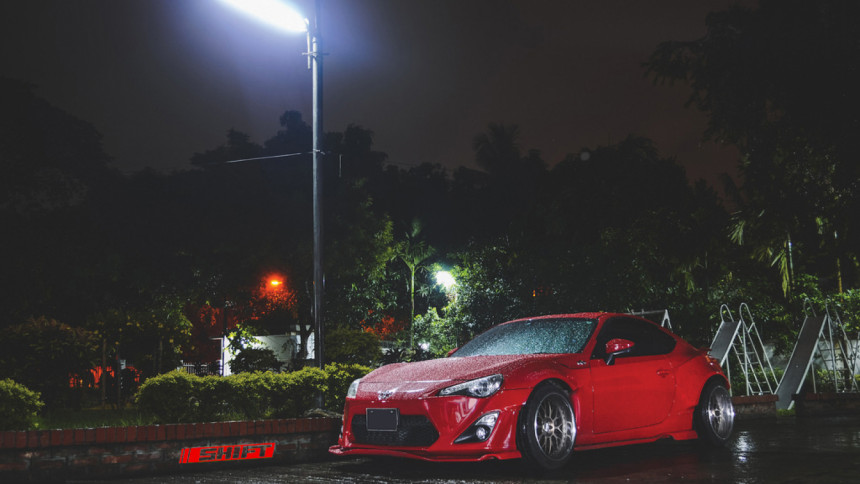 Rolling stock consists of TEN inch wide, 18-inch diameter BBS deep dish alloys, and the increased track is accommodated well by the widebody fenders. A front splitter and a rear diffuser to finish off the look. It's clean, simple and comes together beautifully. Despite the puffed up bits and pieces, this car doesn't come off as "in-your-face" or as brash as you might think, upon first glance, you'd just stare and admire how pretty it is just the way you'd admire your high-school crush. Only difference being the car won't think you're a creep.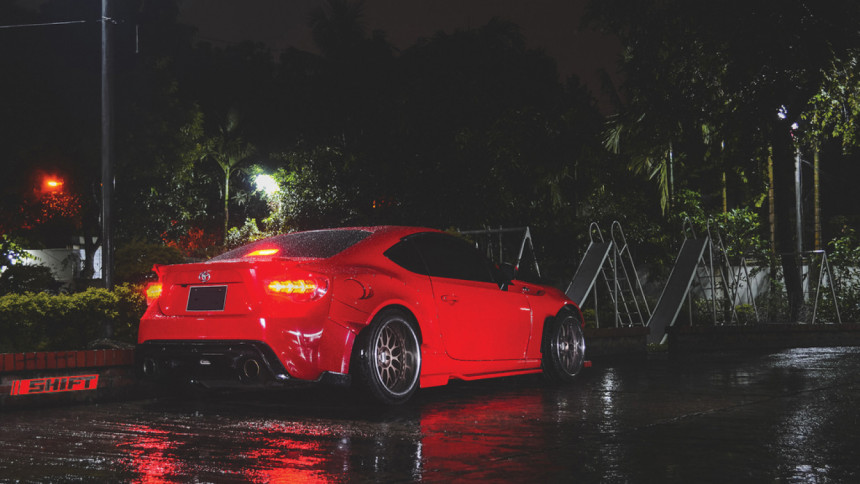 Despite being an automatic, this car likes to shift frequently. A slight nudge on the pedal and you're off, the response is just instant and you get loads of low-end torque. While taking a U-turn, the owner stepped on it a little more than he should have and immediately those immensely wide tires struggled to find grip and transmit all those boosted horses to the ground.
The owner, Ishfaq Rubab, obviously has a thing for widebody kits, a quick look around his parking lot and we found his other car, a matte red APR kitted Mitsubishi Evolution 7 hiding at the back. I asked him why he got the GT86 in this guise and his reply was: "I wanted a GT86, so I started searching for what sort of body kits were available for it.It didn't take me long to settle on the Rocket Bunny kit, and hence I ordered it. I also wanted a fast car, and as a result I ended up ordering the HKS Supercharger kit as well."