One Hummer, one Russian, one world tour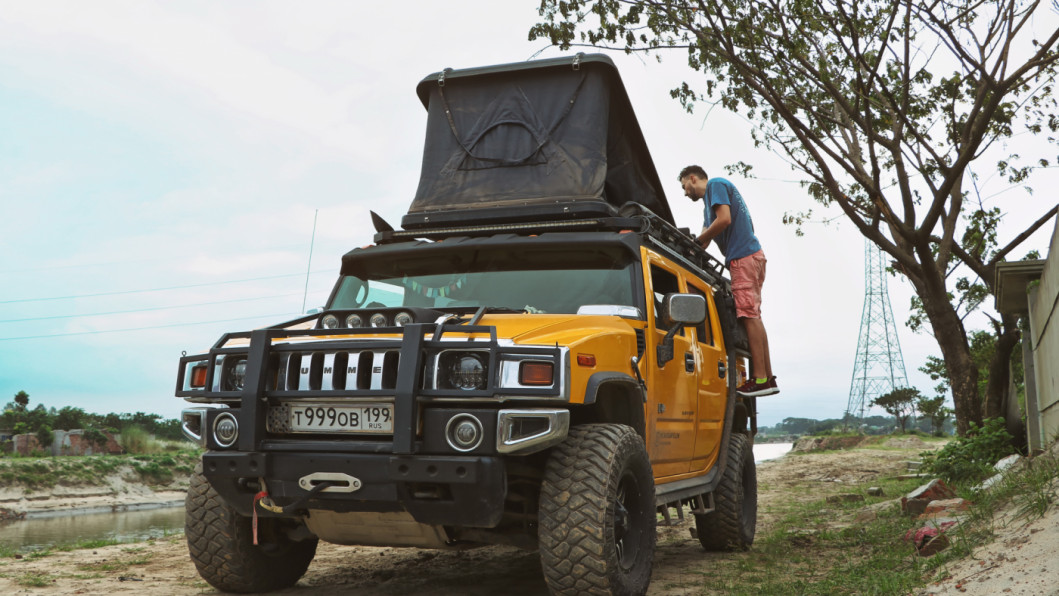 Meet Vladislav Sherengovskiy. He has been on the road for 45 countries so far and he's looking to travel the rest of it in his yellow Hummer H2 (follow his road-trip on his Instagram @becauseiamyellow. In late August, he touched down in Bangladesh and last week, we caught up with him to have a chat.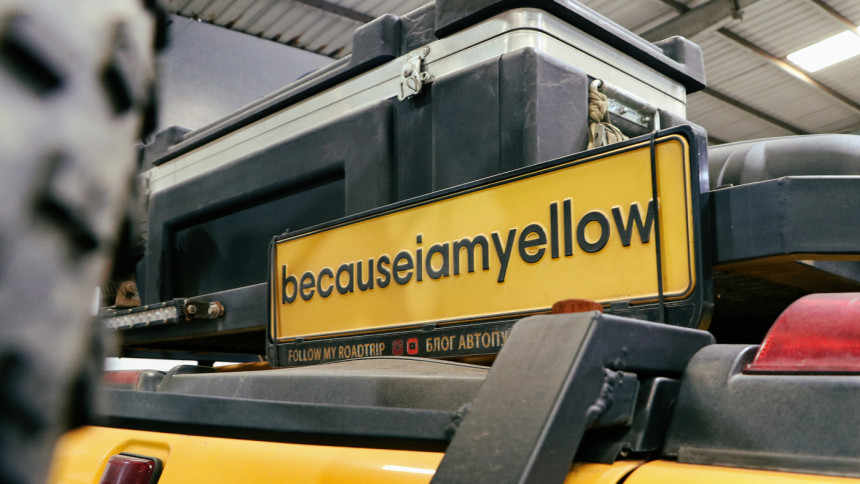 Tell us about yourself. What profession were you in before you became a world traveller?
I have been a businessman all my life. I start up a business, develop it, and then sell it for a profit. It is my main profession. Right now I'm partnered up with someone to invest in the film industry. 
What made you want to travel the world? 
There is a story behind the Hummer. I bought it in the US 11 years ago and used it to search for my grandfather, who was living in a different country at the time. It was a nice three week journey that was full of surprises. I started to travel more after that and one day I thought OK, travelling the world is not impossible. I should just organize a little bit and do it.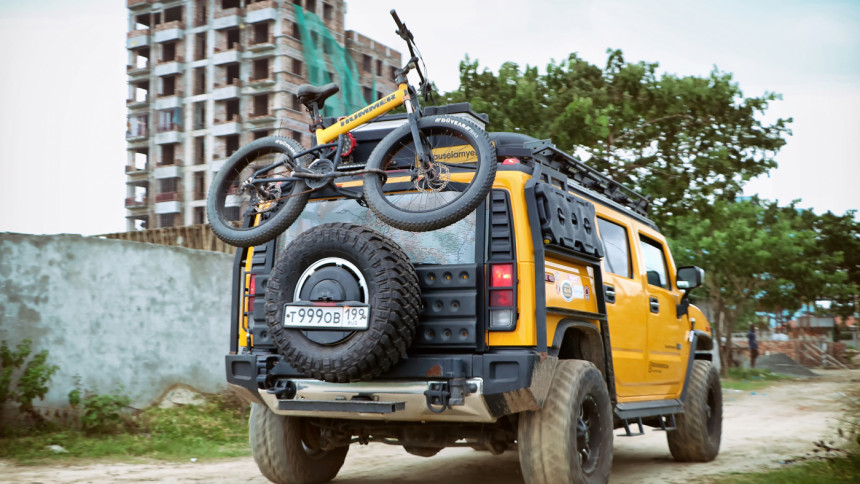 How are you financing the trip and what's involved in planning it?
99% of it comes from my businesses and savings, but I'm also planning to open a travelling coffee shop. My world trip is divided into seven parts and so far I have completed my Europe and Balkan tours, visiting 45 countries in the process. The Asia tour is the third part. After I finish it, I'll spend three months at home, preparing for the next part. Then I'll go to tour Africa, which will take about a year.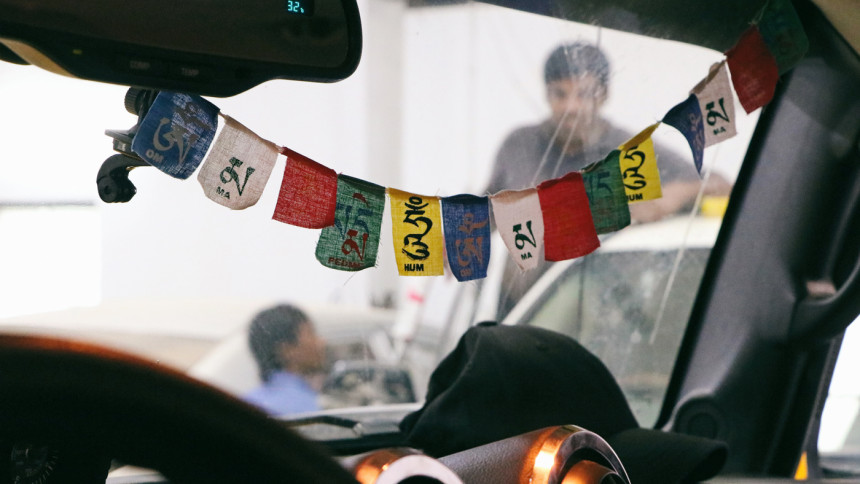 Have you faced any difficulty in border crossings? What is the one experience that stands out in Bangladesh?
Not much difficulty in crossing borders, but some crossings took longer than the others. The longest one was in Bangladesh, coincidentally—it took five hours in Benapole. When I was in Chattogram, I really wanted to visit the place where they break up ships. I wanted to visit it even before I started my trip. But even after multiple tries I found it impossible because it was restricted area. However, while I was returning from some Sunset Point one day, I came across someone whose car was stuck in a swamp. He had been trying to get out for a few hours without any luck. I helped him out with my car and he invited to me to have dinner with him in his restaurant. During dinner, I met some people who said they could help me get access to the ship-breaking yard. The next day gave me an exclusive tour and showed me everything: how it works, how they buy, how they sell, how they cut up the ship, etc. It was quite interesting.
When I was preparing for my trip in Bangladesh, I actually didn't find many information about the country in Russia. People kept saying "Why are you going to Bangladesh? It's dangerous!" I even had to put protective film on the windows so if someone tries to break in, it will be hard to steal something. Now I see that it was not needed. People here are really nice!
Why the Hummer H2? What have you done to it in preparation?
The Hummer is a choice not by logic or brain, it's a choice by heart. Although it's a very tough and comfortable car, it's not about logic. You know the feeling when you go home and park your car, turn around for a second and think "Damn, that's a nice car"? After 11 years I still feel that. All in all, I can't explain it.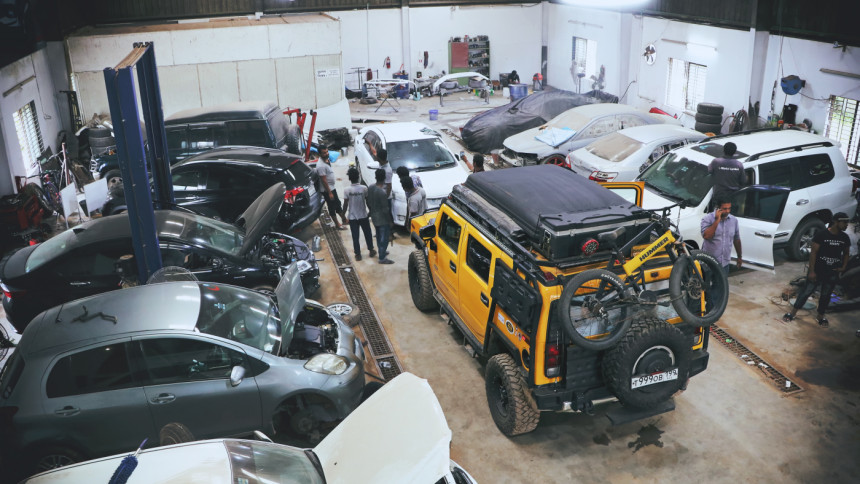 As for preparation, for every trip it is different. For Asia, I added additional fuel cans, and a bicycle for places that are inaccessible with the car. For Africa I will take off the roof tent and install solar panels.
Considering this car has a 6.0 Vortech engine, did you face any issue with fuel economy and high altitudes?
The cost of fuel is not that important if I drive the car for long distances—rather, shipping costs tend to be the biggest costs incurred. Besides, the fuel economy is not as bad as people say it is. I think it's around 20-30% more than average. But for that compromise I can use any quality petrol from any country and the engine will eat everything without any complaint.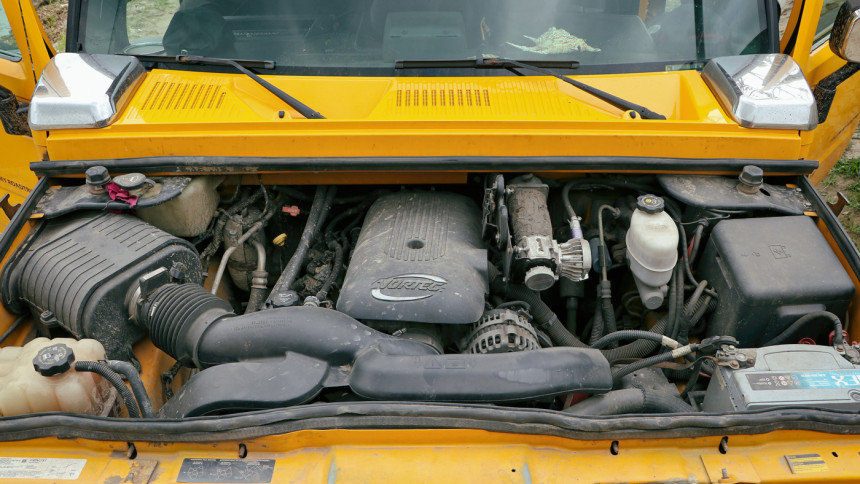 The car breathes fine but there is another problem. My car is so heavily loaded from souvenirs that I actually don't like driving in hilly areas as it is difficult to drive in that kind of terrain with so much weight. 
Where to next?
India, then Sri-lanka. 
Special thanks to i-Works Ltd. and Auto Rebellion.