Four motorcycles under BDT 100,000 to get you into riding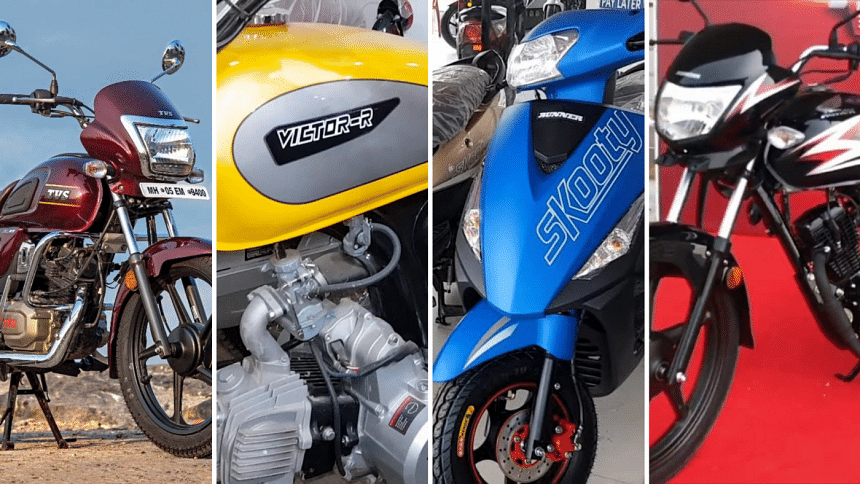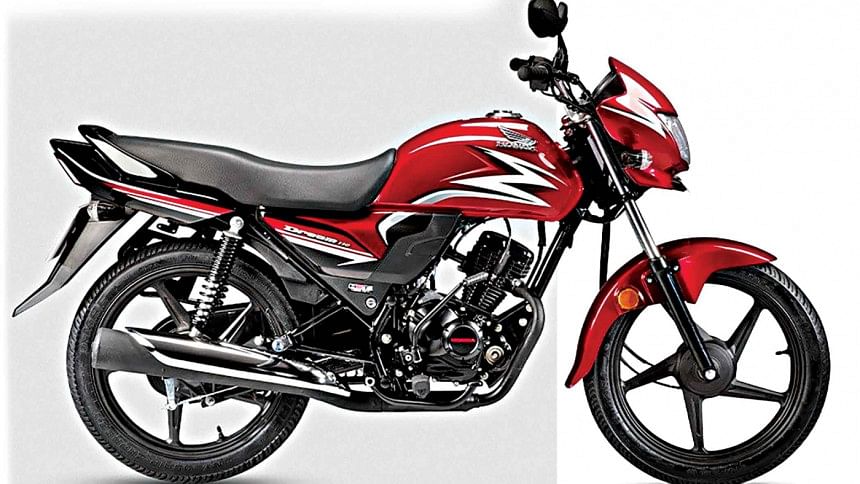 Honda Dream 110  
Price: BDT 89,900.00
If you're looking for a no-nonsense versatile point A to B machine, the Honda Dream 110 will do you nicely. Bangladesh Honda Private Limited claims to have exclusively designed this motorcycle for Bangladeshi mass people. This means the bike comes with a 180mm high ground clearance, a long seat to accommodate all types of buttocks, and a fuel-efficient engine making it capable of 74kmpl in a strictly controlled environment.
Being an entry-level product, it is devoid of advanced features such as disk brakes, LED headlamp, or even an RPM Gauge. But considering you're paying less than the price of a half-decent laptop for a motorcycle from a very reputable brand, it's not that big of an issue.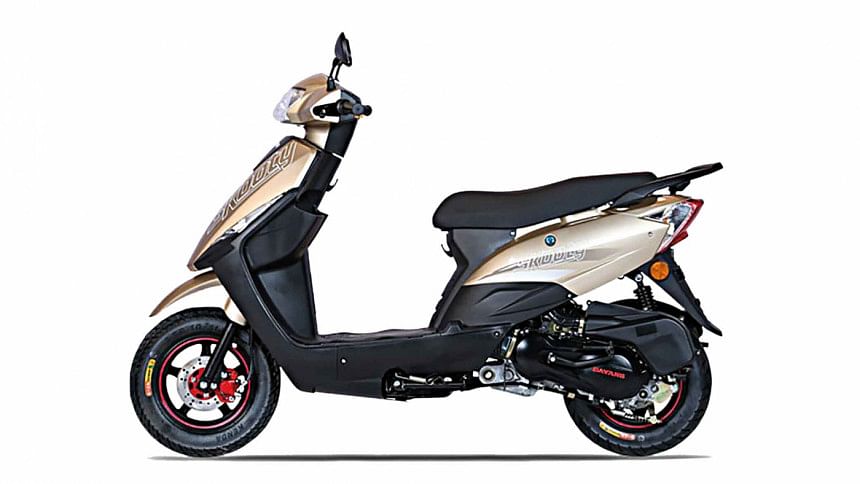 Runner Skooty
Price: BDT 99,000.00
The Skooty is for those who are looking for something more suited to Urban life. One of the newest offerings from our local motorcycle maker Runner, the new scooter —unlike their Kite+ moped— features a full-sized footrest.
Other features include front disk brakes, a USB charging port, and an automatic gearbox to help stop-and-go traffic a bit more bearable.
The storage under the seat is big enough to hold a full-sized helmet, along with a nifty engine kill switch to help prevent less-than-honest people from commandeering your ride. Overall, the best bang for your buck if you're looking for a scooter.
Victor-R Classic 100
Price: BDT 85,000.00
There are two ways to get yourself a café racer in this country. The first one involves going to a showroom and dropping 150,000-265,000 for a brand-new bike. The other involves buying a ratty old bike for the cheap and modifying it to give it a café racer look.
The first option is expensive, while the other results in a bike that is problematic, uncomfortable, and bound to give you a host of trouble down the line. But what if we told you there a way to get a brand-new bike for used bike money?
Enter the Victor-R Classic 100. The retro design of the bike is very faithful to the café racing bike of the old, right down to the wire wheels. The design is lightweight, slim and will give you a more authentic cafe racer experience than any of the new ones for sale right now.
Granted, it is offered by a brand somewhat unknown in the country, but with a sticker price of less than the Dream 110, do you really care?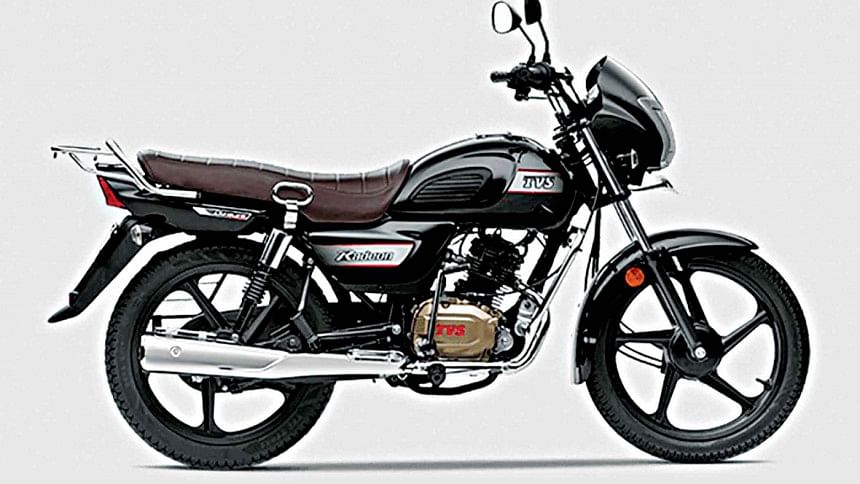 TVS Radeon
Price: BDT 95,000.00
A compromise between the Dream and Vitor-R, the TVS Radeon combines the retro styling of a café racer with the convenience of a modern commuter. Meaning lots of chrome bits, straight body lines and a faux leather seat combined with rubber knee grip pads, side stand indicator and synchronized braking system, known to the rest of the industry as the combined braking system.
The built quality of the Radeon is far better than that of the Victor-R, and the fit and finish of the switchgear are much nicer compared to the ones found in the Dream 110. If you're looking for a well-built commuter bike with a touch of retro styling, this is your best option without going over six figures.