Five environmentally friendly cars for the woke petrolhead
Cars function through burning the last remaining life out of long dead dinosaurs and releasing the noxious fumes into the open air. But there are some cars out there that are less dirty than the others. Here are a few cars a green-minded petrolhead in Bangladesh should consider before going down the route of a CNG-fied PremAllion or SUV.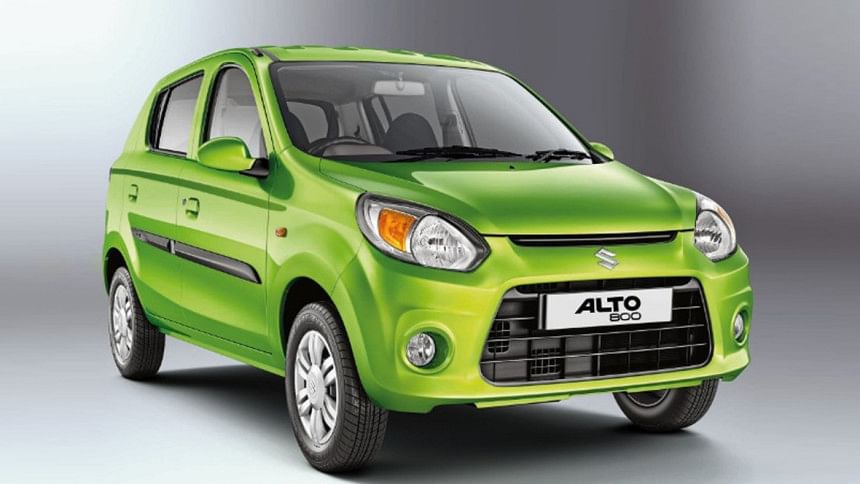 Maruti Suzuki Alto 800
Unlike all the other car on the list, the humble Alto does not get its gas mileage though clever use of hybrid battery technology. Instead, it does its duty to the environment by being light on features and using a really tiny engine. The 0.8-liter three-cylinder engine manages only 35.3 HP and 44.2 lb-ft torque, just enough to move the 1,185 Kg car around. However, this combination of lightweight body and small engine results in a really good fuel economy, around 22.05 km per one liter of petrol. Moreover, the engine is compliant to Bharat stage emission standards 6 (BS6), meaning it has a CO2 emission of less than 98g/km.
Price: TK 8,65,000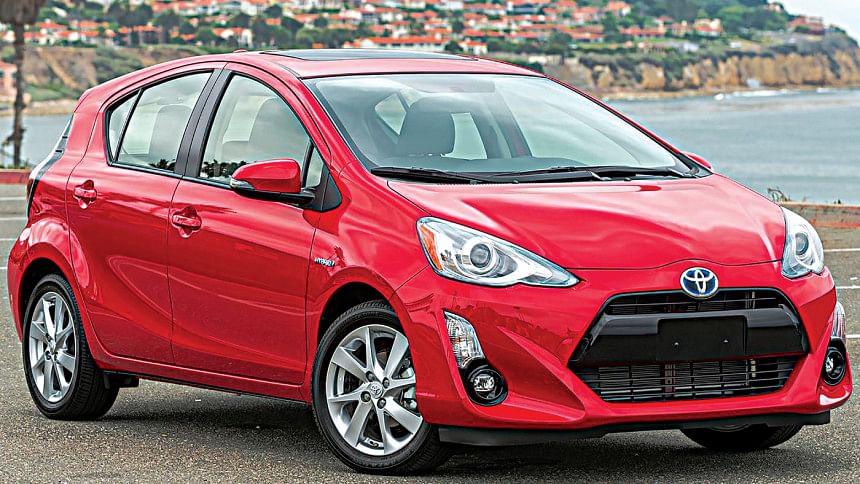 Toyota Aqua/Prius C
The Prius C isn't the most beautiful vehicle around, nor you can buy it brand new. But, if you are looking for a budget car that is good on gas and friendly to the environment, this will do. The cars 1.5 liter 1NZ-FXE "Hybrid Synergy Drive" engine produces around 76 HP and 85 lb-ft torque, which if we are honest, isn't much. But performance isn't this car ace up in its sleeve. According to official statistics, the car can travel around 15 km per for every liter of petrol and has a CO2 emission of 75 g/km, making it a very efficient and clean little hatchback.
Price: TK 12,00,000 -15,00,000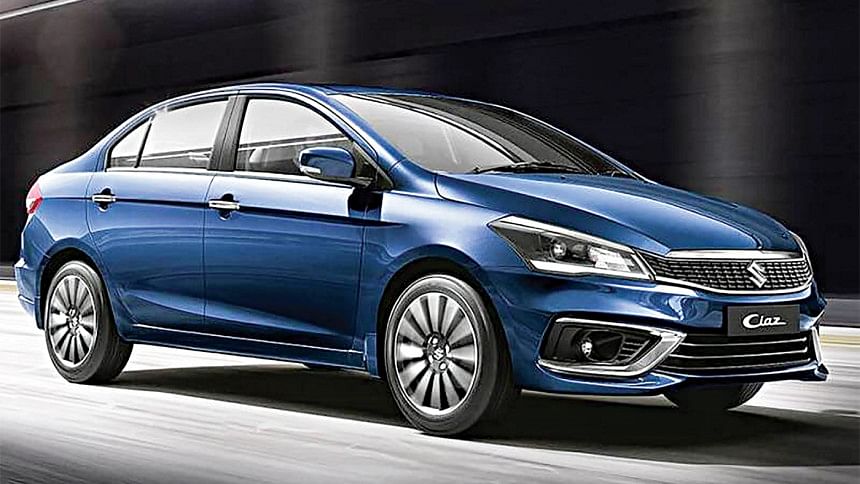 Maruti Suzuki Ciaz Hybrid
Moving from slightly used to brand new, the Maruti Suzuki Ciaz Hybrid is a great compact sedan that somehow flies under everyone's radar. The car is well built, well equipped, and is somehow cheaper than a recondition PremAllion. Its 1.5 liter K15B SmartHybrid engine outputs 103 HP and 102 lb-ft torque. Good enough to get you from point to A to B, but nothing more than that. When it comes to mileage and environment; the car has an official fuel economy rating of 20.28 km/l while its BS-6 compliant engine means it has a CO2 emission rating of less than 98g/km, similar to the Alto.
Price: TK 24,00,000 (GLX), TK 21,00,000 (GL)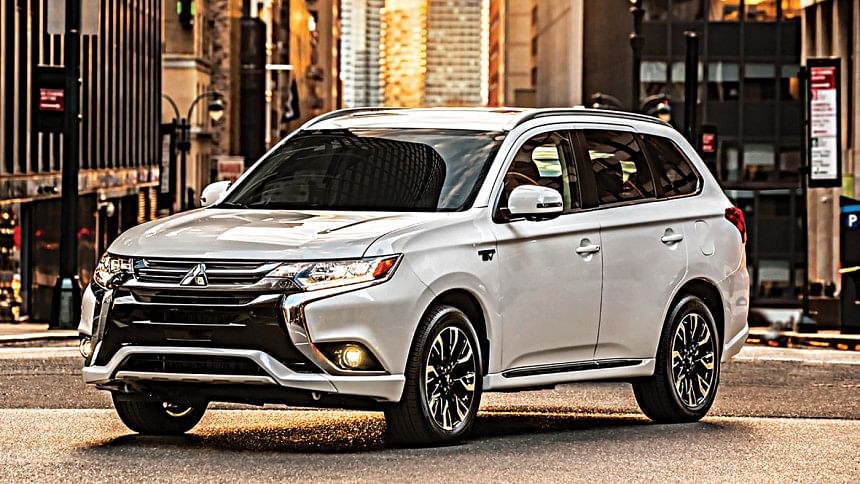 Mitsubishi Outlander PHEV
When you think of environmentally friendly and fuel-efficient, a 7-seat all-wheel-drive SUV isn't what immediately comes to mind. But the Mitsubishi outlander is just that. The car is powered by a 2.0 liter MIVEC Engine mated to a 12-kilowatt-hour battery plug-in hybrid system, which has a total output of 201 HP and 144 lb-ft torque. The car scores a bit low on the mileage —having an official fuel economy rating of 8 km/l— though its CO2 emission rating of 46 g/km is impressive. It should be noted the relatively low fuel economy is somewhat offset by its pure electric range of 54 km, during which is make zero CO2 emission.
Price: TK 60,00,000 -62,00,000
BMW 745Le X drive
The BMW 745Le is a giant luxury barge with performance figure of a sports car. The opulent Napa leather-covered flagship sedan has the same 3.0 liter straight-six engine found in the new Z4 and Toyota Supra, with an added plug-in electric system for extra measure. The combined hybrid system has a power output of 394 HP and 443 lb-ft and can reach 0 to 100 km/h in 5.1 seconds. However, if you do choose to take things slow, the car will give you a staggering fuel economy of 37.02 km/l while having an emission rating of less than 55 g/km. Oh, and did we mention it will run up to 57 km on battery alone? 
Price: TK 2,50,00,000 before options.