Rolls Royce Vision Next 100 Concept
Rolls Royce has redefined eccentricity with the 103EX Vision Next 100 Concept. It is a humongous next gen futuristic coupe that is intended to look brilliant and out of this world. It is has been so exaggerated, that it defies automobile design concepts.
It has a hideous nose – no bumper and you can see the axles. The front fenders were intended to portray the typical Rolls language, but it failed miserably because the half hidden wheels make no sense – either show 'em or conceal them. Rolls went all i,Robot Audi RSQ style with the 'floating' concept, but Audi did a far better job a decade back. The same goes for the rear wheels too. From the tail end, a similar nakedness prevails – it seems like a boat's hull has replaced the car's underbody. No matter which angle you look into it, you are bound to notice the tall but skimpy bicycle tyres. Although the long nose and wheelbase give it some Rolls appeal, the rest of the side profile is more of an Italian coupe than of a majestic showstopper. The rear isn't as bad as the front.
Interestingly, you can only have one suicide door on the left; there is no door on the right side. The glass canopy opens up when you open the door, making entry easy.
BMW group has given us three vision concepts – one each from BMW, Mini, and Rolls Royce. While the BMW displayed the innovation and driving experience of cars in the future, the Mini was meant to portray urban mobility like never before. The Rolls is all about redefining the term luxury. While we might find its design weird now in 2016, but a 100 years from now, things will definitely be very different - pretty sure if someone showed a person from 1916 the latest BMW 7 series, they'd think it was hideous.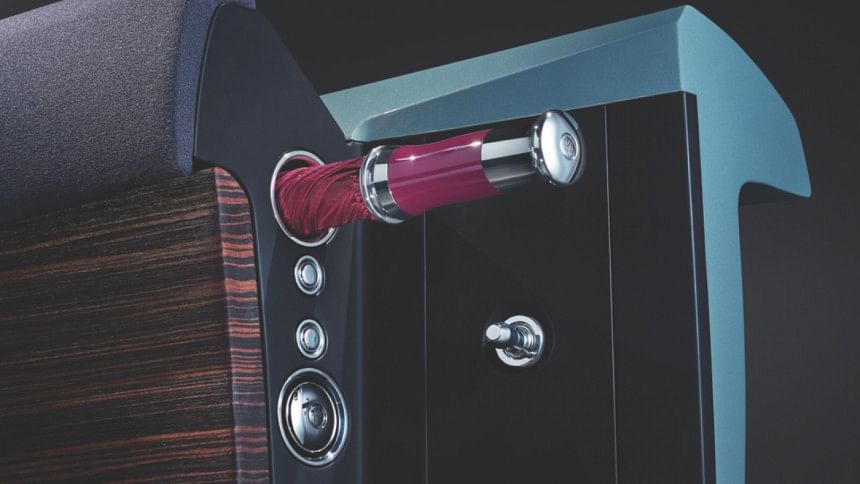 LUXURY ABOUND
The single couch dominates the interior - with the lack of driving tools such as the steering and pedals and instrumentation, that sofa of silk is the focal point. There's soft mood lighting and sumptous wood surfaces that spell luxury and elegance. Even if this car isn't a Rolls Royce in the conventional sense, the interior of this "car" signifies all that Rolls Royce stands for - it even has the signature umbrella.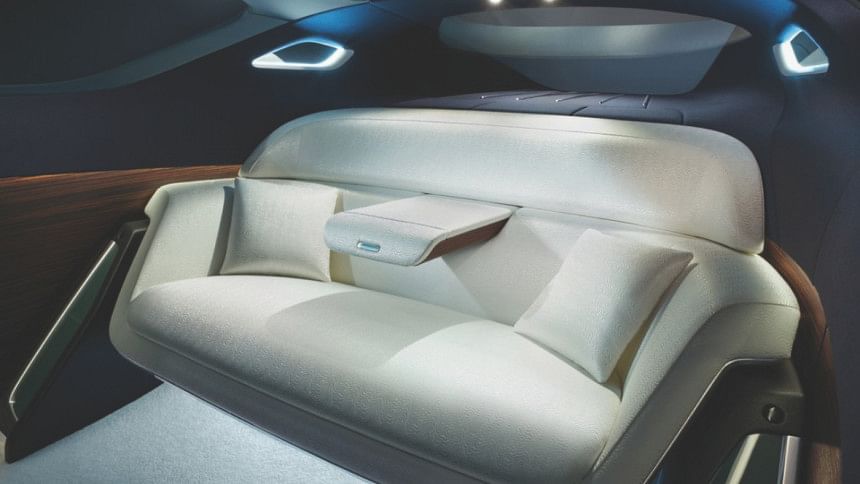 THE BUTLER
The Rolls tries to make the lives of its occupants easier - there's an automatic compartment for your luggage, a new age butler to take care of things you don't want to bother with. Clearly driving is another chore that the customer of this future Rolls will not bother with - as driving duties and vehicle management is taken care of by a computer program called Eleanor. Master Chief should feel right at home.