People's cars Bangladesh edition
In this time of elections and democracy and people's choice, we got to thinking—what cars best represent the interest of the Bangladeshi car owner? What used cars can you buy with your hard earned cash that you can keep driving for years, without any major faults, while enjoying the comfort and practicality of much more expensive (and newer) cars? Here's our roundup of the best local people's cars—even if some aren't meant to be cheap or practical.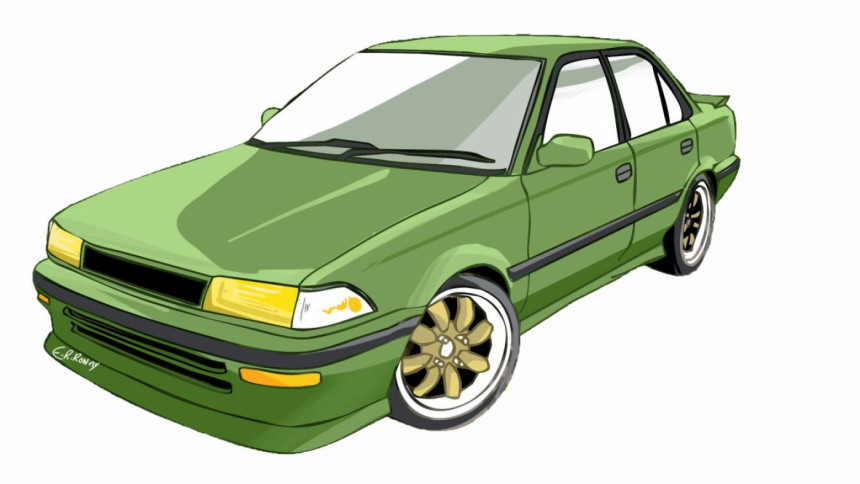 The past favourite: Toyota Corolla EE90
The EE90 used to be a staple car on Dhaka's streets. Like most Corolla generations, they flooded the streets and came to be a gold standard of reliability, efficiency and ease of use. Parts cost a bit more than before, but they're readily available and all mechanics know how to work on these. They're affordable daily drivers for the budget conscious and you can pick one up for less than 3 lakhs.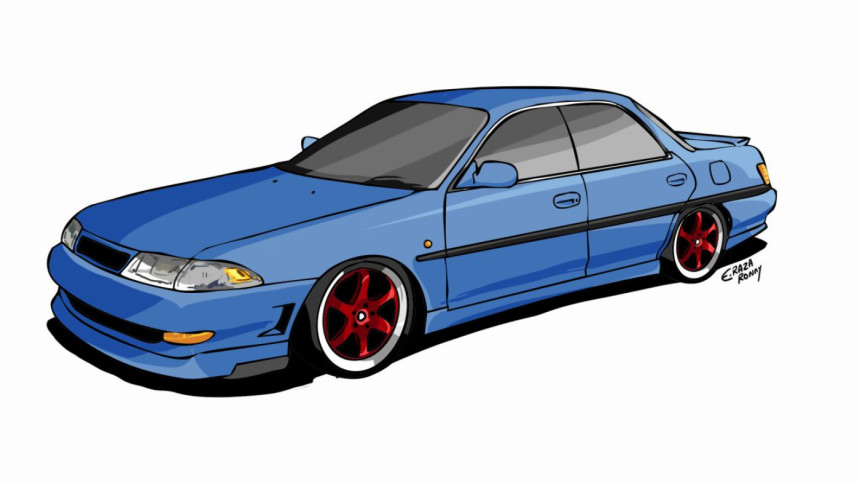 The cheapo luxury from the 90s: Toyota ED/EXIV/Vista/Camry
90s luxury cars from Toyota are the best. They depreciate so fast you can afford them without taking out significant loans, plus they're fairly rock solid mechanically so they'll keep chugging on if you are able to ignore the loss in performance and functionality from years of disrepair. They take abuse really well and offer a lot of space and comfort for the price you pay. Good ones can be had for under 3-4 lakhs.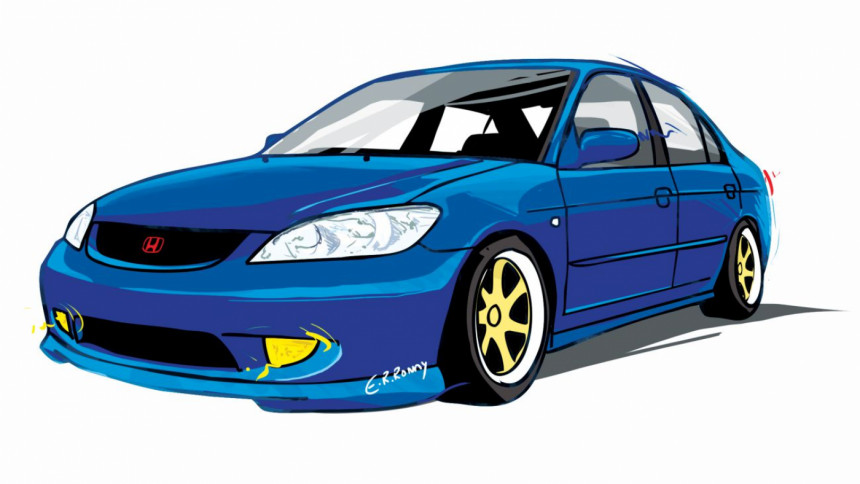 The left-field misunderstood choice: Honda Civic ES
People are under the impression Hondas are expensive to maintain. They are, but only if you get something obscure from the early 90s. Mid-2000s Civics are far more common and have varying degrees of OEM parts available, which makes it easier to maintain. This particular generation of the Civic has great driving dynamics (considering it's an economy car), has great leg-room at the back thanks to a flat floor, a big boot—and will set you back around 6 lakhs.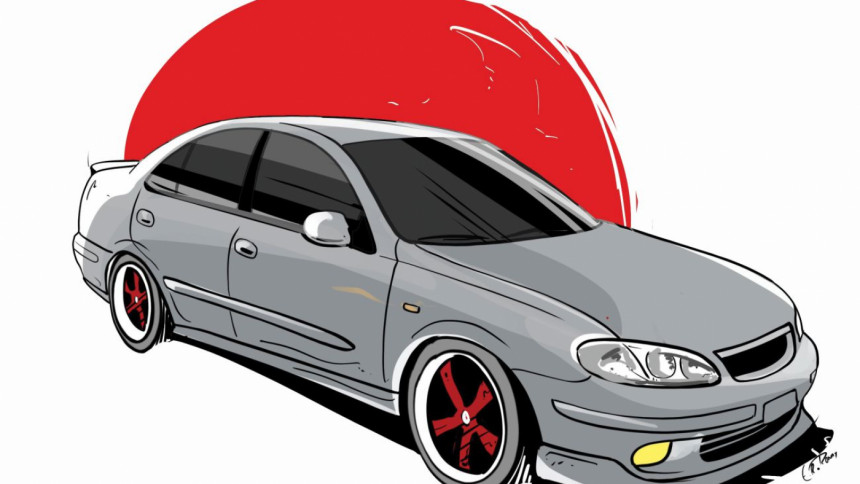 The government pool reject: Nissan SunnyN16
Almost all ex-government pool cars are great people's cars. Thousands of Nissan Sunnys were brought in and used to ferry around government officials from ministry to ministry, and while a few are showing signs of age, the N16 isn't all that old so they're fairly easy to fix. Parts are readily available and you get a new-ish car from the early 2000s for a pretty small budget. A decent one will cost you around 5 lakhs.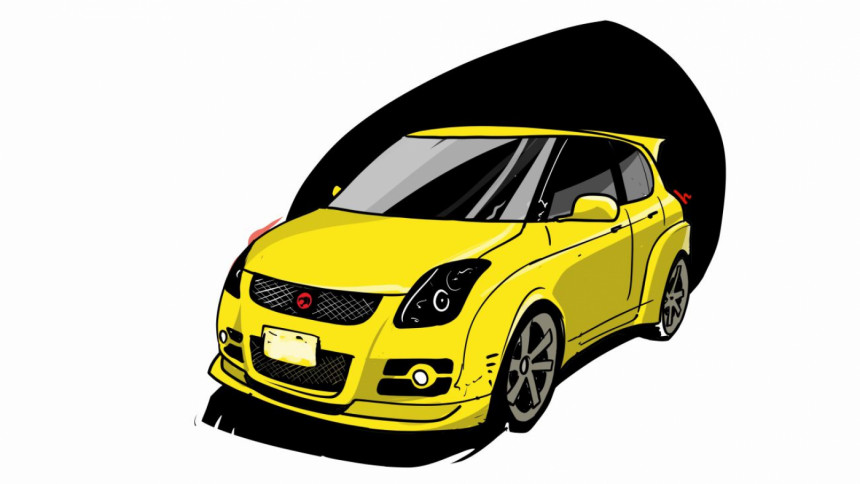 The fun city runabout: Suzuki Swift
It's a shame the Suzuki Swift never caught on properly in the local market—they're fantastic little cars with driving dynamics from sports cars that are twice as expensive. They're frugal, cheap to fix and have just the right amount of space for you to consider as a family car. Don't let the manual gearbox deter you—the gearshift action is on hot hatch levels. Turn every grocery run into a rally stage. Yours for around 5 lakhs.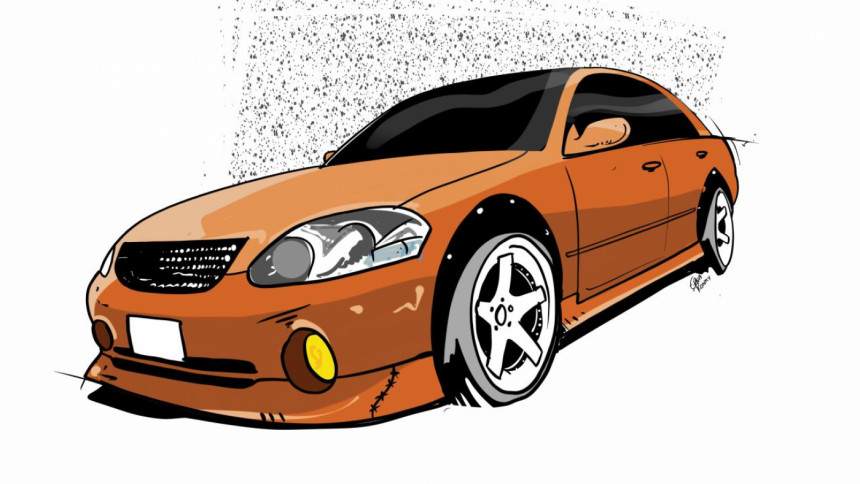 The full-size luxury sedan for the middle-class: Toyota Mark II X110
The logic might be a bit convoluted, but hear us out. It's no secret that the Toyota Premio is as aspirational a car as it gets for the Bengali middle class. But all the comfort, space and functionality of the Premio and more can be had for much cheaper with this, the X110 Mark II. With the 2.0 litre BEAMS motor, you have a nearly bulletproof motor that'll run even if you ignore it. All that makes for a great mix for an upscale daily, yours for around 11 lakhs.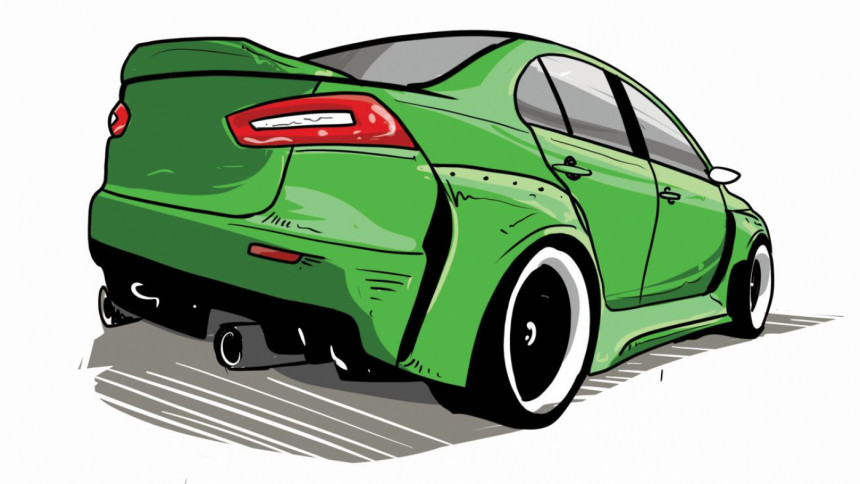 The people's car for 5 years later: Mitsubishi Lancer EX 
Like the N16 Sunny, the Lancer EX was brought in by the boatload for government use. Unlike the Sunny, it actually looks good. Plus, with a ton of aftermarket support, you can turn it into a head-turner that'll also daily drive really well. Official dealer support is also a plus. It's not the best car to drive—CVT and underpowered motor makes things difficult—but it's fairly smooth. It'll be cheap in a few years. You can get a 2009/10 model for around 11-12 lakhs now.