3rd Dhaka Rallycross Championship: 2016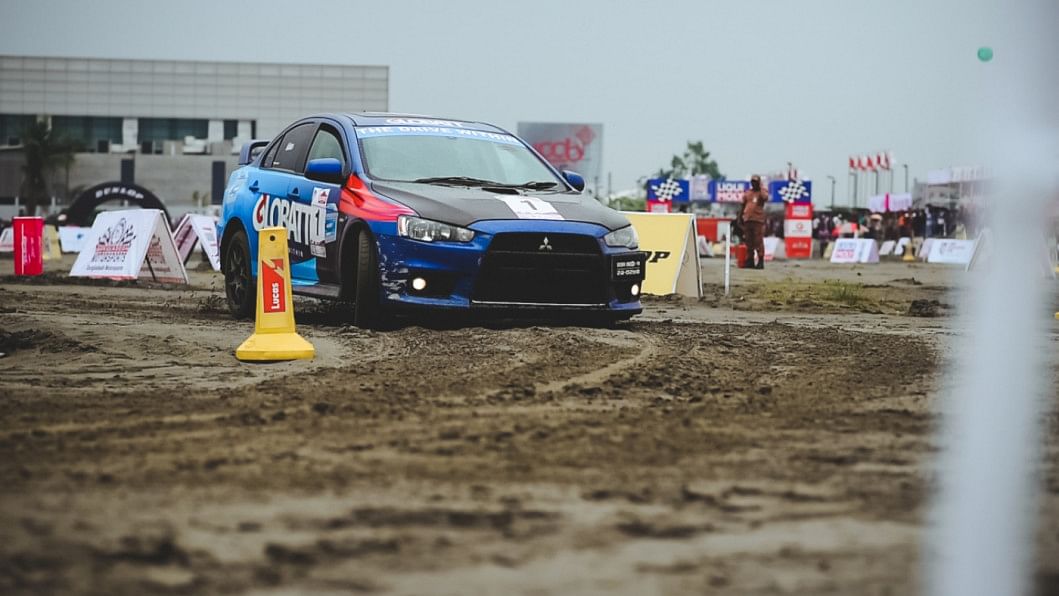 Organised by Bangladesh Motorsports and held alongside the 11th Dhaka Motorshow organised by CEMS Global, the 3rd instalment of the Rallycross Championship was held on the 2nd of April on the International Convention City grounds at Bashundhara, Dhaka.
With six groups of participants (A to E and a Novice group) with entrants driving anything from Toyota Proboxes to Toyota Corollas to high horsepower Lancer Evolutions, the single day dirt track event featured some high speed cornering and flying dirt and sand everywhere.
The upgrades to the track from last year include more width, lesser sharp corners and more straights. It was made for faster cars, and the lap-times reflected that.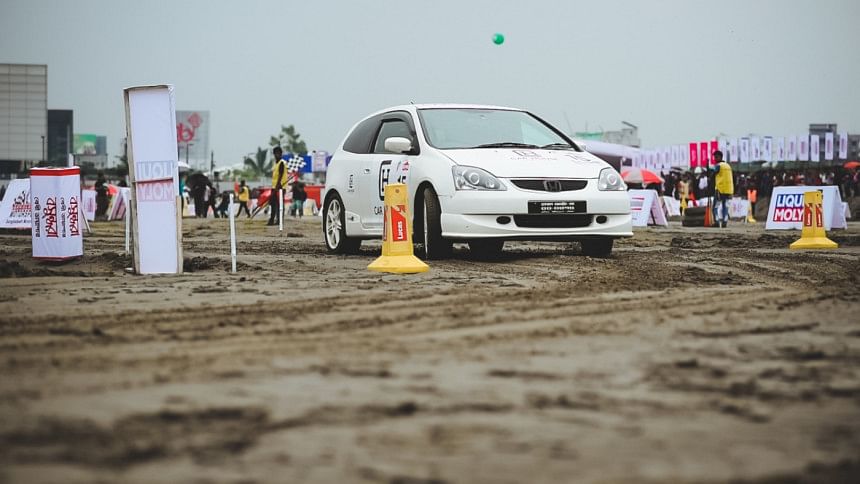 The entrants were more varied this year, with an international participant from Nepal competing in a Toyota Passo. In the novice group, Affan Sadat entered and won the group with an Isuzu Vehicross (49.407 secs), an SUV not only rare in Bangladesh, but worldwide. The ladies class was won by Syeda Shirhana Haque with a time of 53.648 seconds. Group D winner Karib Ahmed managed a time of 51.040 seconds with a Toyota Vitz, while H.M. Tauhid Anwar Avik won Group C in a Toyota Axio with a time of 46.736 secs.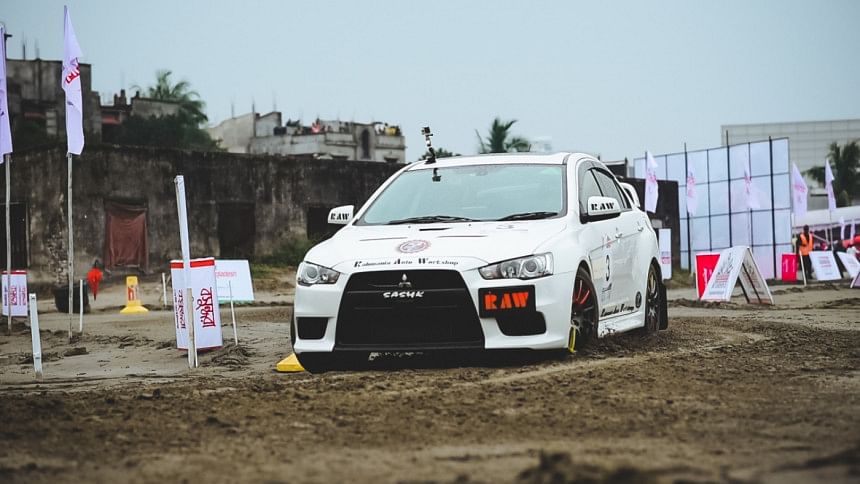 The performance groups were Group B and A, with non-turbocharged cars entered into Group B and turbocharged vehicles were inducted into Group A. Group B was won by H.M Taufiq Anwar, brother of Avik Anwar, setting a time of 48.283 seconds in his Honda Civic Type R. Jamil Mostofa came in second with a time of 51.296 secs (modified Toyota Corona) and Sarwar Hossain Chowdhury came in third with a time of 51.625 seconds in his modified Honda Civic EF.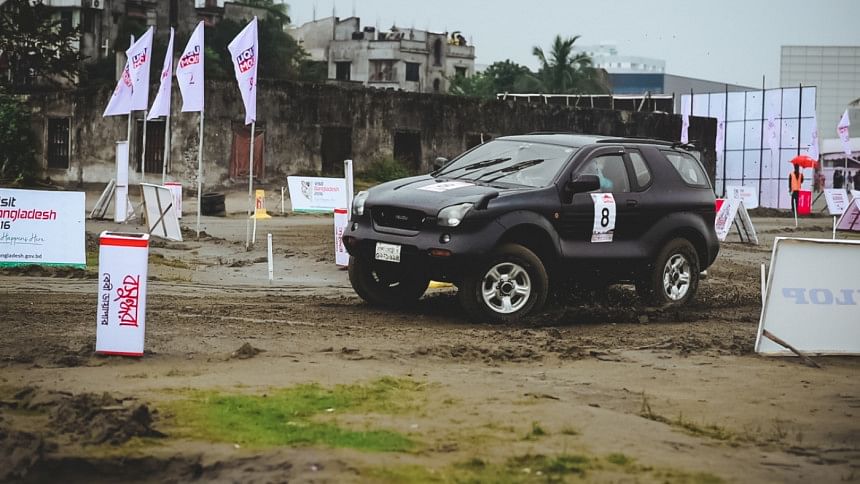 Group A was undoubtedly the most competitive, but the audience expectation came true: Avik Anwar, winner of the last two Rallycross championships, completed his treble, posting a time of 43.803 seconds in his Lancer Evo X. Saidi Hossain finished second with his Team RAW Evo X and a time of 45.565 seconds, while Sarwar Hossain Chowdhury finished third with his converted Mitsubishi Lancer Evo and a time of 45.968 seconds.
The only form of motorsport in the country has kept fans coming back for more, and it'll no doubt be back next year.