Bare bodied racer FERRARI F40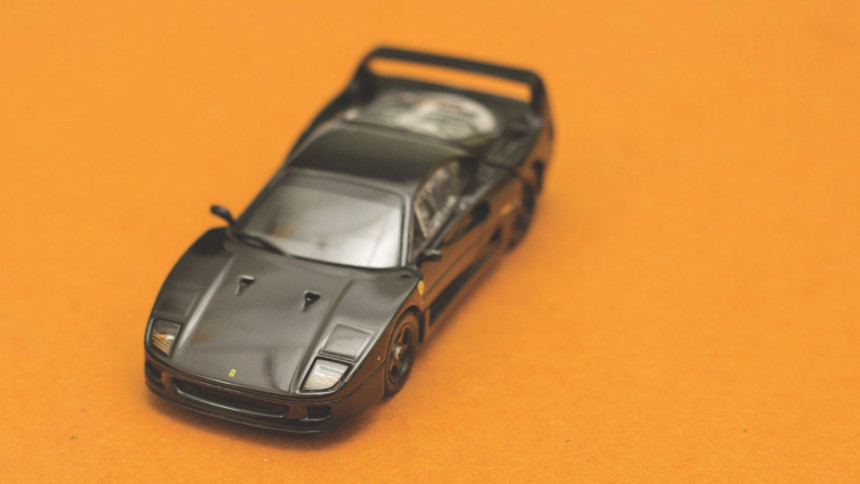 The F40 debuted in 1987 as the successor to the beautifully sculpted 288GTO, a car itself a legend. The F40 was also made to celebrate Ferrari's 40th anniversary by becoming the fastest, quickest, lightest, coolest and every positive adjective with 'est' behind it. Except being the prettiest because that title belongs to the 1964 Ferrari 250 GT Lusso.
Every car geek wants an F40 in his or her collection. The real thing costs close to a million USD and it doesn't even come with a spare tire. But you can get your 1:43 scale from Kyosho under $35. The one we have here today shows how bonkers Kyosho goes over detailing. Scale mesh grills, engine wiring and shiny drilled brake discs. Where it lacks is the fitment of both front and rear opening parts. They don't sit perfectly right. In real life this car is a loud, uncomfortable and torturous. But it is undeniably cool. Head on to our site for more on this and other scale model F40s you can get.