Chinese Electricity
If you can't beat 'em, copy 'em. Tesla, the Californian electric car giant is facing serious competition in China. That too, from hilarious clones. And genuine innovators.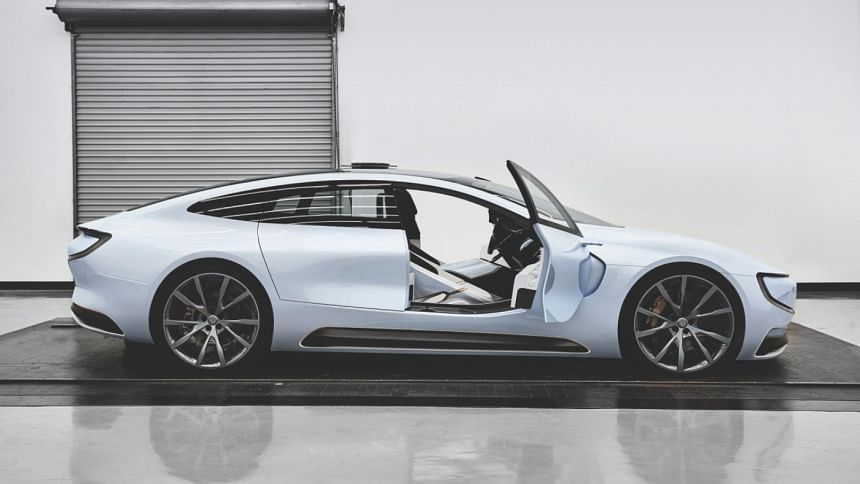 With the world going after greener electric cars, China has joined in the rat race too. A lot of automotive startups have realized that electric cars are the future of everything and they are going berserk in making their electric vehicles, which are mere knock offs of Teslas. To make things worse for Tesla, the Chinese government offers generous subsidies to people who buy electric cars, but only if they are built in China; which Teslas obviously are not.
So what are these clones?
Huang Xiuyuan, a 28-year-old Chinese entrepreneur formed a company called Youxia, gathered a team of 50 engineers and designers and put the Ranger X in just 16 months. That is a mad feat, but seems quite possible given the fact the Youxia Ranger looks like an identical twin of the Tesla Model S from the exterior and interior alike with some prompts off Maserati, Lexus and Audi. Powered by Panasonic cells, the asynchronous electric motor will generate 348 HP, which translates to 0-62 mph in 5.5 seconds and a top speed of 140 mph. That's not as quick as the Model S, but the 30 minute "turbo" charge provides a generous 286 mile range, slightly better than what Musk can do. 
On the other end of the spectrum lies the Aoxin Ibis. From the logo to the side profile and the mandatory humongous rectangular touch panel, everything seems taken off the Model S. Except, they're all ridiculously shaped and has to be the ugliest clone of Tesla. Using three electric motors, the Ibis has a disappointing 180 HP and 250 lb-ft of torque, allowing for a top speed of 150 km/hr. The Ibis' range at a constant speed of 60 km/h (37 mph) stands at 520 km (323 miles), while a Model S can go over 700 km (450 miles). The car is as disappointing as it looks.
But cloning isn't all China is up to.
LeTV is an enormously popular and lucrative Chinese company that sells electronic devices and makes digital video content for its network of customers. It has diversified into an automotive SBU called LeEco with its own LeSEE electric car that is scheduled for production in 2018. The project is being led by Tony Nie, the founder of Lotus Engineering in China.  The company says the car will be "competitively priced," and we expect it to be dirt cheap compared to a Tesla.
LeEco has an advantage over Tesla in terms of innovation. While Tesla engineers have been gradually adding autonomous capabilities to its stable mates, LeEco has gone one step further and announced a car that can do it right from the beginning. The LeSEE managed to drive itself out of a shipping container and on to the stage with little more than a few voice commands spoken into a smart phone by CEO Jia Yueting.
Tesla's response to all this?
Xiuyuan expects to bring the Youxia Ranger X to the market by 2017 with a starting price between $32,000 and $48,000- that's pretty far off from the $70,000 starting price of a Tesla Model S. The progressive LeSEE will also take the market by storm. This is where Tesla CEO Elon Musk is struggling in the Chinese market as the clone competitors and local innovators are so much cheaper. However, Musk has the smaller, more affordable Model III development brewing, which he plans to launch in 2017 and expects the $35,000 price tag should be a Chinese clone demolisher.
Yet the tax structure might scare the customers away from Model III, when it does come out. Elon Musk has now taken a forward step into considering investing in China so that Model IIIs can be manufactured locally. Where will the carbon copiers run off then?