Special Bond Astons
Aston Martin has been THE marque for most 007 Bonds to have a go at.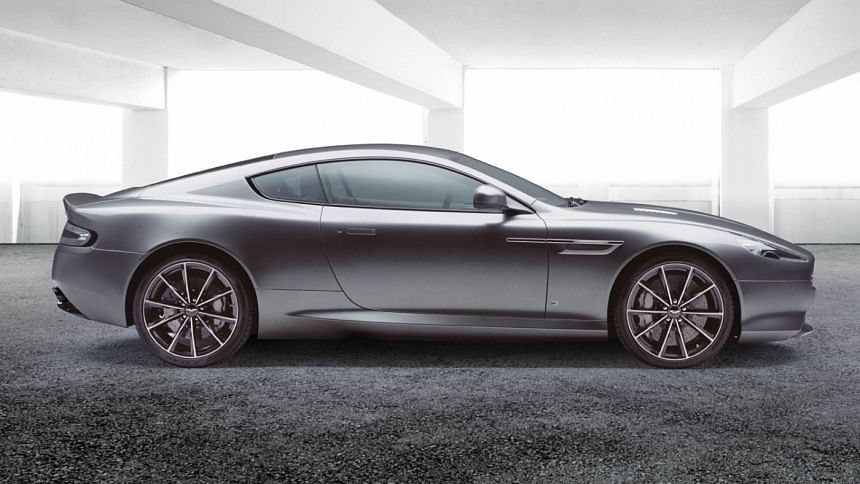 To commemorate over 50 years of Aston Martin's cooperation with the Bond film franchise, it has released the DB9 GT Bond Edition, a special edition version of the Aston Martin DB9 GT, which has been given an MI6 makeover by the British carmaker, while retaining the original model's aggressive 540 hp, 6-liter V-12 engine with 457 ft lbs of torque.
Only 150 examples of the DB9 GT Bond Edition will be produced, and Aston Martin is currently accepting orders worldwide at $237,007 each. Also part of the package is a commemorative Omega Seamaster Aqua Terra James Bond Limited Edition Watch (with Aston Martin strap) to ensure punctuality when meeting Miss Moneypenny. We had to take permission from the editorial team for letting us use so much space to accommodate a mere watch.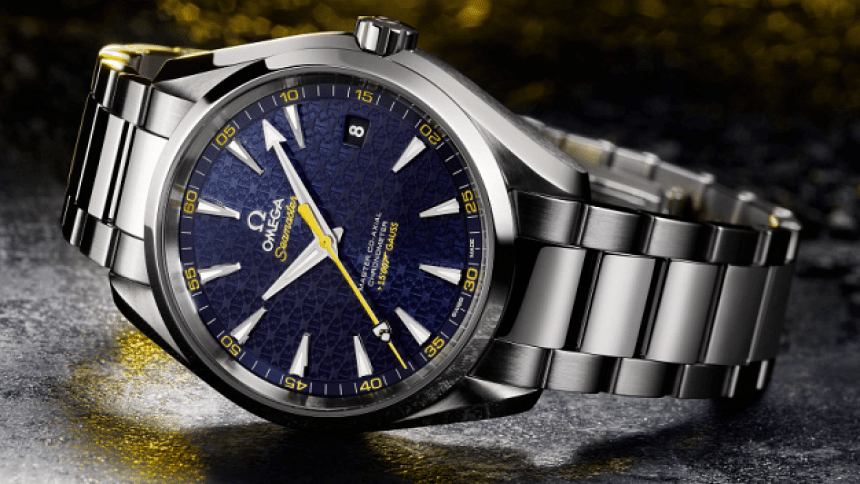 On another note, the 24th movie of the franchise, Spectre is hit worldwide in about a week. With the advent of the movie, Aston Martin is getting on well with the marketing stunts. It showcased the DB10, a one off Aston Martin for Bond (and no one else in the planet; what a pity!) only. The DB10 was developed with the film director with the right balance of power, performance and photogenic appeal.
The DB10 can go from zero to 60 mph in 4.7 seconds and reach a top speed of 190 mph, thanks to a 4.7-liter V-8 engine mated to a manual gearbox. With a faster maximum speed and a nearly equal acceleration rate as Aston Martin's DB9, the DB10 has a more streamlined body style, slightly smaller dimensions, and weighs several hundred pounds less than its production predecessor.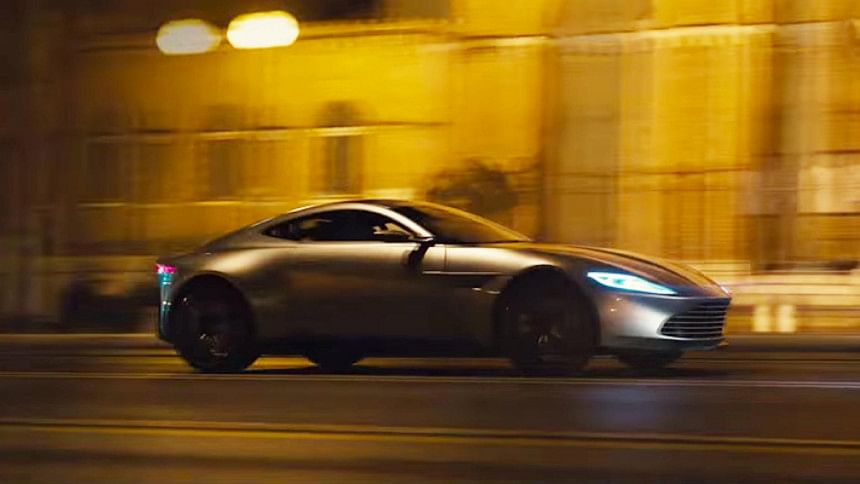 The DB10 marks the sixth Aston Martin model to be featured in a Bond film, the first being the DB5 driven by Sean Connery as the lead role in 1964's Goldfinger. The company would go on to provide the ride for 12 of Bond's adventures to date—more than any other marquee.
Unlike Aston Martin's commemorative production car, the DB9 GT Bond, the DB10 will not go into production. One of the cars used in filming, however, will be auctioned for charity at a yet-to-be-determined date. Spectre opens in theaters throughout the United Kingdom on October 26, followed by a global release on November 6.