Ford Mustang Cobra Jet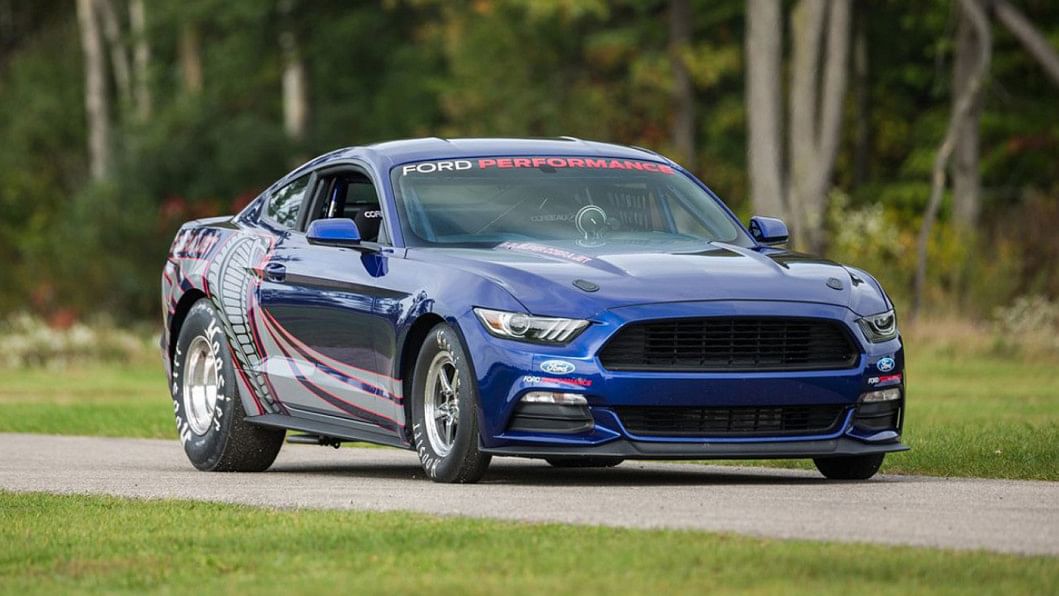 Despite its superior power, throughout the years Ford Mustangs were humiliated in tracks by European and Japanese muscles due to its lack of cornering abilities. Come 2015 and Ford finally fixed the issue with its brand new independent rear suspension, but there's one stretch of road where the solid axle is still king- and it is a quarter mile long.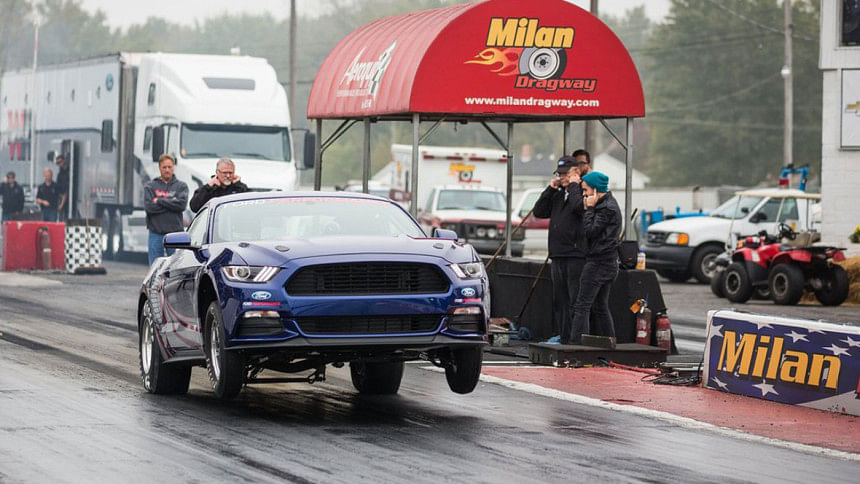 Like the last couple of years, Ford went berserk at the 2015 SEMA show to unveil the 2016 Cobra Jet which is a factory-built drag racer that can go straight from the dealership to the strip. It's been stripped out, then built back up with a reinforced roll cage, fuel cell, Corbeau racing seats, 5-point harness, 3-speed drag race specific automatic transmission, and a coil-over suspension with four link rear suspension that houses a 9" axle. The engine is based on the Mustang GT's 5.0-liter V8, and shares 75 percent of its parts, but gets a Whipple supercharger from the Ford Performance parts catalog that bumps its power up to around 575 hp, plus an electric water pump from the Ford C-Max hybrid to help cool the motor faster between runs. Serious business.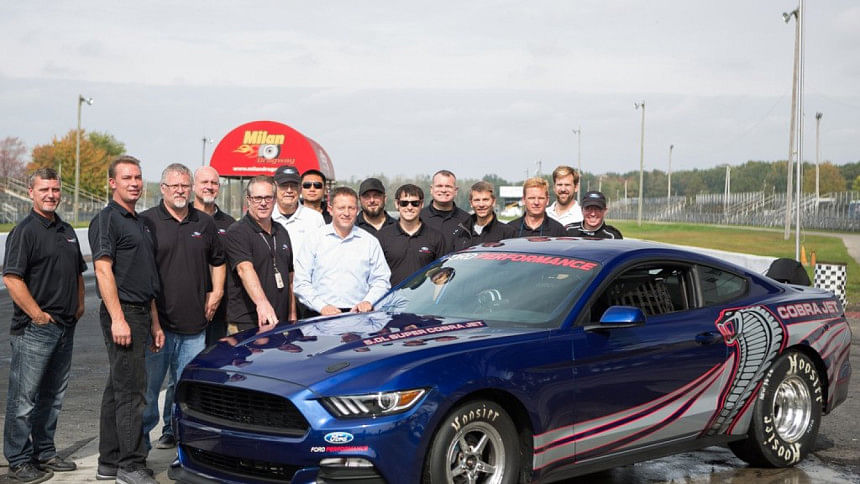 So what does all that do? This Cobra Jet does an EIGHT SECOND QUARTER MILE. Very impressive, Ford Racing. The only other contenders we can think of this lunatic drag racer are 2016 Copo Camaro and Dodge Challenger Drag Pack, which was recently announced with a supercharged Hemi V8 and a $109,354 price tag. Our Ford contender is priced cheaper (?) at $99,990. 50 units being made, the Cobra Jet will be one of Ford's most sought after collectible racers in history.
Obviously, there is a reason why the Cobra Jet is a factory built quarter mile drag racer. You cannot drive one in public roads.