AUTO NEWS: Motorsport
Watch Toyota get back to rallying with the GT86 CS-R3 (video)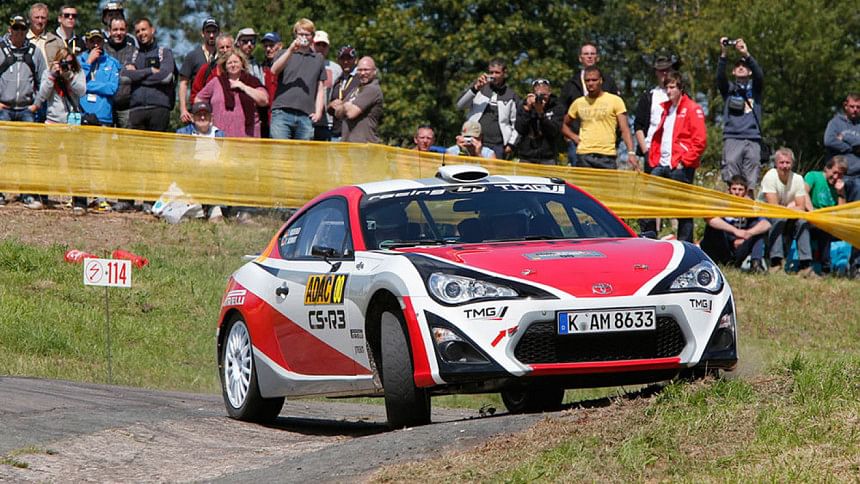 Rallying has always been about four wheel drive vehicles in the 21st century. Not anymore. Toyota Motorsports GmbH (Germany) is ecstatic to announce that their recently developed GT86 CS-R3 has successfully become the first new rear wheel drive rally car to be granted the FIA homologation in the 21st century. The car will be eligible to run all R3 category rally championship events including the WRC.
By bringing rear-wheel-drive back to the stages, the CS-R3 is a uniquely exciting car for drivers and fans which draws on Toyota Motorsport Germany's illustrious rally heritage. The TMG-run TOYOTA Team Europe enjoyed its first successes in the 1980s with the rear-wheel drive Celica Twincam Turbo, a multiple Safari Rally winner.
Significant changes were made to the naturally aspirated 2 liter boxer motor by Toyota's engineers, mainly to the internals and software, resulting in a maximum power of 232 hp and 235 Nm of torque. A six speed sequential transmission with a short final drive ideal for rallying has been sourced from the transmission specialists Drenth along with a tougher limited slip differential and racing lightweight clutch and flywheel assembly. Plentiful dead body weight has been shaved, three ways adjustable suspension and 330mm (front)/ 295mm (rear) brakes upgraded and a reinforced FIA homologated roll cage added for safety.  
The reaction of fans and drivers has been very satisfying for Toyota Germany; it's clear there is a huge support for Toyota in rallying and many still remember the pure spectacle of a rear-wheel-drive car at full throttle in the dirt.