Chinese rover discovers new type of Moon rock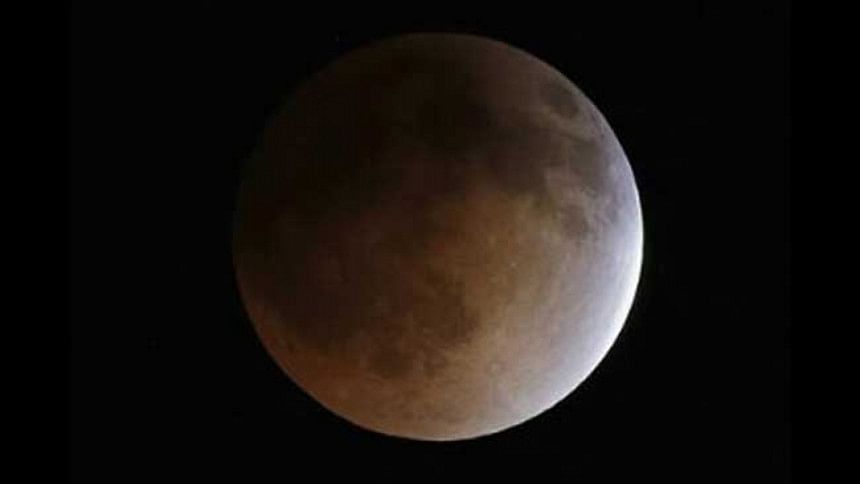 Chinese lunar rover Yutu has discovered new volcanic rocks on Moon unlike those returned by Apollo and Luna missions, offering tantalising clues to the period of lunar volcanism.
In 2013, Chang'e-3, an unmanned lunar mission, touched down on the northern part of the Imbrium basin, one of the most prominent of the lava-filled impact basins visible from Earth, Indian news agency PTI reports.
The basalts at the Chang'e-3 landing site turned out to be unlike any returned by the Apollo and Luna sample return missions, researchers said.
"The diversity tells us that the Moon's upper mantle is much less uniform in composition than Earth's," said Bradley L Jolliff, from Washington University in St Louis.
"And correlating chemistry with age, we can see how the Moon's volcanism changed over time," said.
Jolliff, who is a participant in an educational collaboration that helped analyse Chang'e-3 mission data, PTI reported.
The American Apollo (1969-1972) and Russian Luna (1970-1976) missions sampled basalts from the period of peak volcanism that occurred between 3 and 4 billion years ago.
But the Imbrium basin, where Chang'e-3 landed, contains some of the younger flows - 3 billion years old or slightly less.
The basalts returned by the Apollo and Luna missions had either a high titanium content or low to very low titanium; intermediate values were missing.
But measurements made by an alpha-particle X-ray spectrometer and a near-infrared hyperspectral imager aboard the Yutu rover indicated that the basalts at the Chang'e-3 landing site are intermediate in titanium, as well as rich in iron, said Zongcheng Ling, from Shandong University in China, and first author of the paper.
Titanium is especially useful in mapping and understanding volcanism on the Moon because it varies so much in concentration, from less than 1 weight per cent Titanium dioxide (TiO2) to over 15 per cent.
This variation reflects significant differences in the mantle source regions that derive from the time when the early magma ocean first solidified.
Minerals crystallise from basaltic magma in a certain order, said Alian Wang, research professor at Washington University.
Typically, the first to crystallise are two magnesium- and iron-rich minerals (olivine and pyroxene) that are both a little denser than the magma, and sink down through it, then a mineral (plagioclase feldspar), that is less dense and floats to the surface.
This process of separation by crystallisation led to the formation of the Moon's mantle and crust as the magma ocean cooled.
The titanium ended up in a mineral called ilmenite (FeTiO3) that typically does not crystallise until a very late stage, when perhaps only 5 per cent of the original melt remains.
The findings were published in the journal Nature Communication.