SC sets aside stay on Salman Khan's conviction
SC sets aside stay on Salman Khan's conviction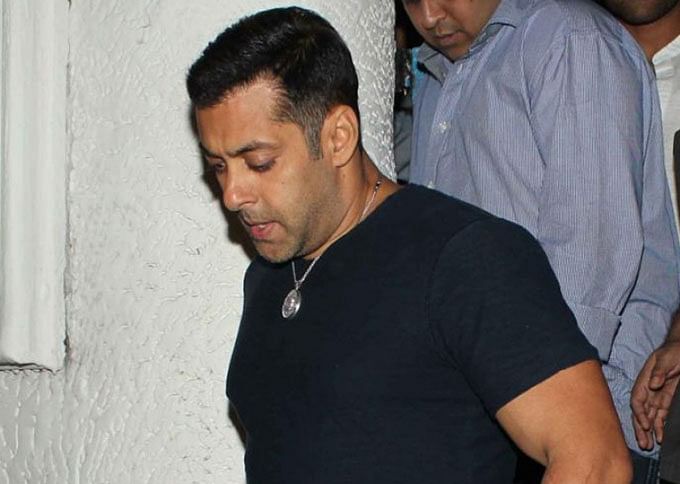 In a setback to film star Salman Khan, the Supreme Court Wednesday set aside the Rajasthan High Court order putting on hold his conviction in the blackbuck hunting case.
An apex court bench headed by Justice S.J. Mukhopadhyay remanded the matter back to the high court for fresh consideration.
Pronouncing the verdict, Justice Mukhopadhyay said the film star could tell the court that he would suffer irreversible damage if his conviction is not stayed and he is eventually acquitted.
The court said that the Rajasthan government at the same time could argue that no irreversible damage which cannot be undone would be caused if his conviction is not stayed.
The Rajasthan High Court had put on hold Salman's conviction on his plea that it was coming in his way to get visa to travel to England.
Salman's sentence has already been put on hold by the high court that also suspended his conviction Nov 12, 2013.
Salman Khan, Sonali Bendre, Tabu, Neelam and others were accused of hunting the protected blackbuck in Rajasthan during the shooting for the film "Hum Saath Saath Hain".
Salman was convicted by a trial court April 10, 2006, under the Wild Life (Protection) Act and was awarded five years' jail and a fine of Rs.25, 000.
The sessions judge Aug 24, 2007, upheld his conviction and sentence as it dismissed his appeal against the trial court order.
The Rajasthan High Court by its order of Aug 31, 2007, suspended his sentence, and Nov 12, 2013, suspended the order of conviction as it came in the way of Salman's foreign travels.
An FIR was lodged Oct 2, 1998 against Salman and others for hunting Krishunmurg (blackbuck) deer on the midnight of Sep 28, 1998, within the limits of village Mathania.
Salman was arrested Oct 12, 1998, got bail Oct 15 and was released Oct 17 as he was not granted anticipatory bail in the case.