"A movie, a smile, a friend and a good sleep"
WhatsApp group discovers cure for crippling anxiety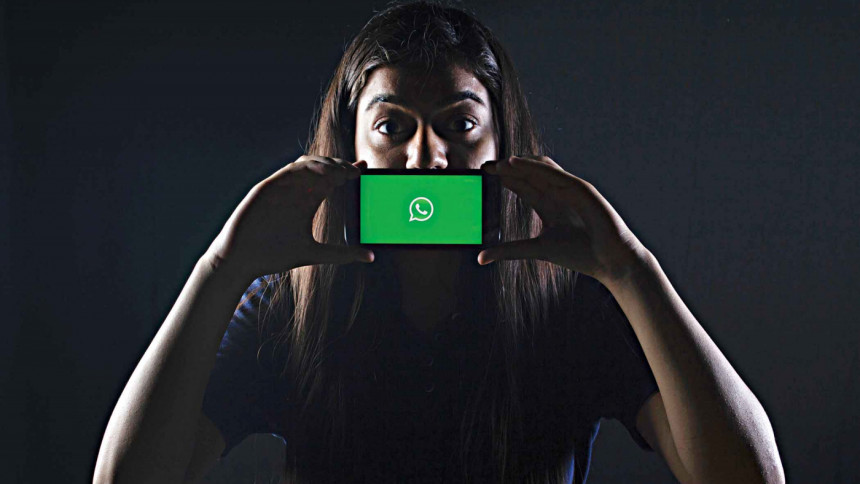 WhatsApp groups comprising pandemic doctors -- or people who used their free time to research important causes using choice keywords -- recently announced a surefire way of curing anxiety in the country.
"Bangladesh has an anxiety problem. This is an open secret and everyone knows this. But thankfully, we have stumbled upon the cure," Simran aunty, the creator of the Whatsapp group "Family Bondage" said.
"Zarif bhai yesterday sent a video by a Nasa doctor who clearly explained what steps to do to cure anxiety. Anxiety is not actually a disease; it is a mind state," she said, explaining that one of the first things someone with anxiety should do is breathe. "You need to breathe, count your breaths, inhale through mouth to fill up your belly and then exhale through nose."
Of course that was Step-1 of a rigorous programme that the group had come up with.
"The next thing you need to do is find a good, funny movie to watch. Funny movies, like for example Dostana, will make you feel better and forget about this pretend disease that the new generation seems to claim to have," Simran aunty said, adding the next step involved smiling or laughing a lot. "Read some jokes. They can really help with this thing that you think you have."
Other steps include eating a hearty meal and then getting a good night's sleep. "Just spend some money. Eat expensive food, go on a holiday abroad, get plastic surgery. Basically, if you want to get rid of this fake thing, get rich and pretty. I doubt any other advice will be as helpful," she said.
Contacted, Zarif bhai said he firmly stood by what the Nasa doctor had said. "He wore a shirt with a Nasa logo emblazoned on the top pocket. He spoke English well, but with an accent like ours. And he had a stethoscope around his neck. I don't know what else you need in terms of reliability," he said.   "I have sent the video to my son and daughter, who constantly complain about this made-up anxiety thing. I don't even know what it is, but the Nasa doctor said it is all about the mind. And if you can make your mind feel better, by following the steps we have chalked out, then anxiety can go back to being a thing no one really cares about," he said.