Schools to be shifted to shopping malls to avoid closures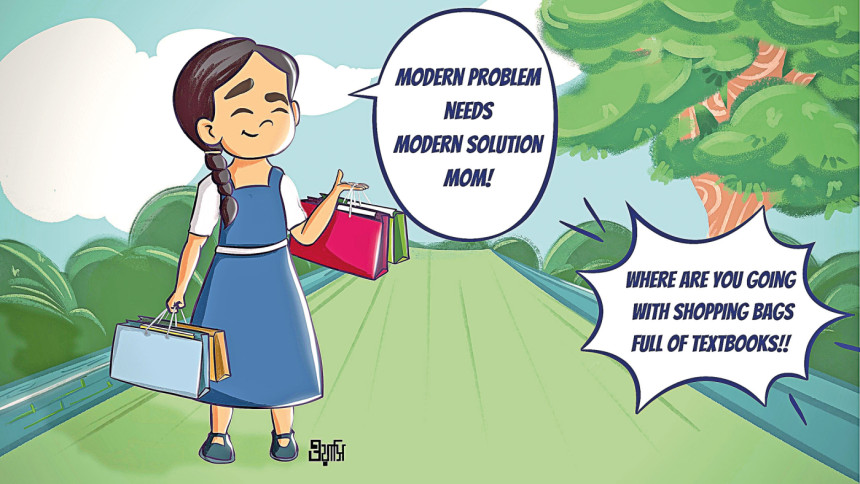 The country has broken records for keeping schools, colleges and universities closed for the longest time after local scientists discovered that Covid thrives and is transmitted only in educational institutions.  
"If you go to a crowded shopping mall, you have only one percent chance of being infected, but if you go to school or wherever students go, you have 99 percent chance of contracting the Rona," Isaac Nalek, the lead scientist, said in the groundbreaking report.
Reports from all over the country suggest that most of the people who got seriously ill due to Covid somehow directly or indirectly got infected when they attempted to enter the premises of those institutions. Hence, schools, colleges and universities -- the epicentres -- were kept closed as they made the populace more vulnerable to infection than anywhere else, apparently.
"The more you open educational institutions, the higher the infection rate goes," illiteracy minister of Chapasthan briefly narrated the positive correlation between education and infection.
Since necessity is the father of invention and being a land of new inventions and discoveries, Chapasthan wasted no time in finding a solution to this unending closure.
To avoid unwanted closures, the idea of relocating educational institutes to various malls and fairs has been proposed for the authority's approval.
The idea has already earned massive support from all walks of life as people finally found a way to send their children back to schools.
Satireday caught up with the person who generated the idea, Jony.
"As several Chapasthani studies have found that Covid only lives in educational institutions and hence these institutions have been kept closed for, like, forever, why don't we rebuild or relocate these to some malls and fairs which are absolutely virus-free?" he asked.
 "If we don't do it now, our students may become TikTokers as they are in a long-distance relationship with books and education," he added.
For the first time in Chapasthani history, guardians were all on the same page. They think that this is the only way to keep educational institutions open despite mild or severe Covid surges.
"This is actually a unique idea that, we believe, will eventually help us get back our students to school in the form of shopping malls and fairs. Those virus-free areas can be the new realm of knowledge and wisdom. Thank you all who were involved in bringing this revolutionary idea," said a guardian, whose child was on the verge of becoming a TikToker.