Satire. Well, yes. Kinda.
Non-celebrities now auction off jewellery, underwear and loose morals to raise funds for pandemic relief efforts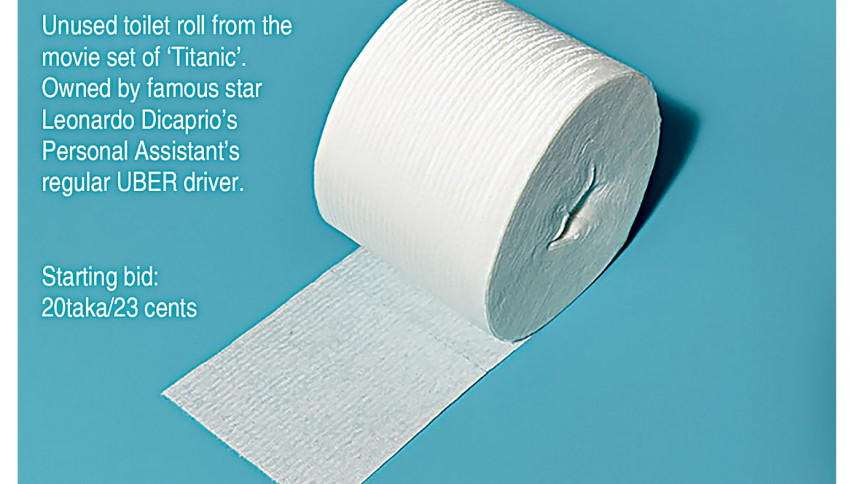 A-List celebrities are using their fame and public adoration to raise funds for pandemic relief. Rapper Meek Mill's 2018 Rolls-Royce Phantom has been donated. Others bid on a round of golf with musician Justin Timberlake and actor Bill Murray; co-hosting "The Ellen DeGeneres Show"; a walk-on role in a Martin Scorsese film with actors Leo DiCaprio and Robert De Niro.
In Bangladesh, cricketer Mashrafe Mortaza auctioned a bracelet he almost always wore on the field for 18 years. It sold for around $50,000 to be used for his constituency. The bracelet was returned to the former Bangladesh captain. The band Chirkut auctioned off their instruments and the lead singer's jewellery for 10 lakh taka.
All this has led other lesser celebrities to realise they too can become famous but without too much of the actual hard work. TikTok stars from our neighbouring country have uploaded more than 11.2 million videos of either boys crying passionately or young boys and girls slapping each other after complicated partner reversals. One video showed boy meets girl, boy walks hand-in-hand with girl, girls grabs hand of another boy walking past, first boy slaps girl, second boy slaps first boy, girl slaps second boy, girl becomes a Chihuahua.
ChillDeal was the first company to deliver diapers to the International Space Station but now they deliver groceries. Read more...
No money could be raised, however, because no one really understands what is happening in these videos. Everybody fears this horrifying pandemic of Tiktok videos may infect Bangladesh. We have four confirmed cases originating from the all-girls school VickyBoysAtNoon. Moyukub Mahtab, a top standing HSC student there has first-hand seen a video and could not stand it anymore. He was immediately admitted to hospital with severe eye ticks. He confirms he is not winking because he cannot wink. This was verified by the fact that he is still single.  
A minister also joined in on the relief efforts. Dr Malet of Public Health and Hammertime has offered his 'Statements of Obvious Common Sense'. People are actually paying top Peso for these. His highest profiting comments include, 'People will get infected if they go out shopping during pandemic', 'We should maintain social distancing' and 'The sky is made of air particles'.