Man reactivates his FB to congratulate new student leaders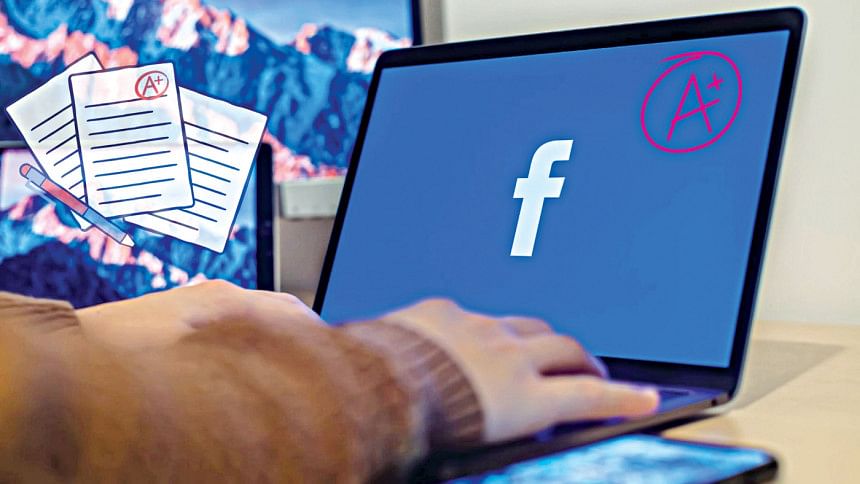 Telmar Uddin, who has been deactivating his Facebook account for the past 2 years to secure CGPA- 4, reactivated his account recently just to congratulate newly elected student leaders as he believes that is more important and prestigious than securing the highest CGPA.
"If I don't achieve my goals, it's just a misfortune. But if I don't congratulate our leaders, the pioneer figures of an educated nation, it's no less than a crime. And I chose not to commit that crime with a functioning brain," Telmar Uddin said when one of his Facebook friends asked him why he suddenly returned.
He got to know the news of the newly elected student leaders when he was deeply engrossed in his 4- seeking studies. As soon as he knew the news and discovered that the leaders were none other than those with whom he shook hands once at a political programme, he hurriedly halted his reading and started to think of a Story he could post with leaders' photos.
The text of the praise-heavy Story was ready, but Telmar Uddin could not post it for the lack of a photo with leaders. However, with digitalness having come so far in the country, the boy hit upon a digital solution. He Photoshopped his image into a picture of the leaders and posted it on Facebook, with the caption "Priyo obhivabok er sathe #Sohomot_Bhai".
Apart from Telmar, thousands of more such Uddins emerged from nowhere within a few hours right after the new leaders were declared. People were desperately giving them different titles such as "brother of education", "last resort of students", "idol of students" and many more of this nature, although their leaders had failed in different semesters and took twice the normal time to graduate.
"I always appreciate my followers who prioritise their studies more than my political programme," one of the leaders said at one of his programmes where students were forced to attend, instead of going to class.
When asked whether students were really being kept away from their studies to attend political programmes, he said, "We are always careful to attract those students who would have failed anyway."
A starstruck Telmar said, "Who wouldn't reactivate his Facebook account to congratulate such education-friendly leaders?"