Internet Explorer has been closing for 27 years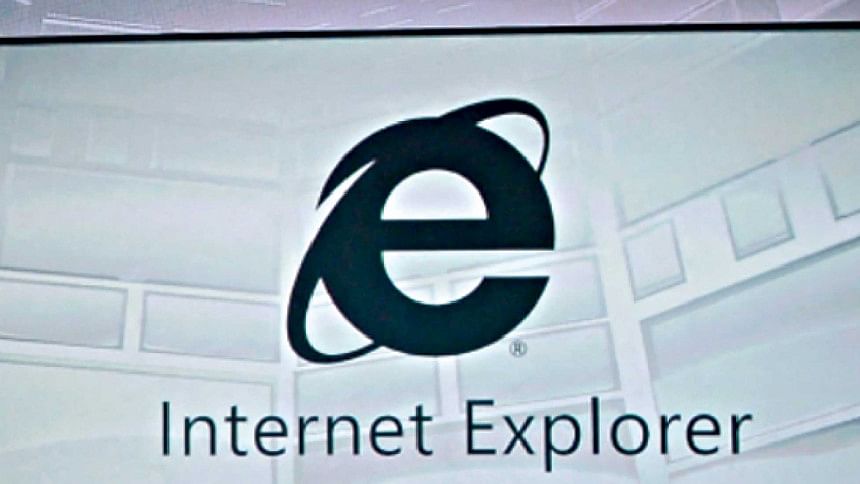 The news that has been circulating of Internet Explorer retiring at the age of 27 is basically a lie. It's actually the world's longest and slowest closure, taking 27 years.  
The emotional and sadistic posts regarding the browser's permanent closure actually shows the level of the general public's ignorance.
"People have a misconception about our browser. For the last 27 years, our browser didn't provide service, instead it was in the process of closing permanently," Elon Bezos, the developer of Internet Explorer, said in a media press release shown in a YouTube ad.
People have been getting fed up by the amazing slowness of Internet Explorer since its introduction. If they only knew they were using something that was actually closing down, they wouldn't have bothered.
But this fact was hidden until the CEO of Microhard opened his mouth.
"Our app developing team found several problems in our browser while they were testing it back in 1995. They found it slower than sloth. So, they decided to close it instead of encouraging people to use it. Wasting no time, they started its shutdown process in 1995. But the unbelievable slowness brought us to the year 2022," CEO Bill De said to clear the air.
People are in great shock as they came to know that the browser they were complaining about for decades had never actually been in service.
"My boyfriend proposed to me and was waiting for my decision. At night, I sent him a 'Yes' using Internet Explorer. But alas! He received my message a year later when he had already married another girl," Purni, a loyal IE fan, mourned.
"I was brutally trolled by my friends when my status 'Yes, Germany are world champions', posted in 2014 after FIFA World Cup, got published in 2018 when Germany were already eliminated from the group stage. Could you imagine the humiliation I faced due to a browser?" Zubair, a die-hard German fan, said.
Moreover, the slow shutdown of the browser helped some people bring some new motivational topics. Blaming the browser and making it a scapegoat has always been an awesome idea to justify slow work. "Life is a race and slow and steady fails this race. Don't be an Internet Explorer, better be a Google Chrome," Slowerman Dukhon, country's famous motivational speaker, said during one of his finest speeches in a seminar sponsored by Google Chrome.