All roads to be converted into racetracks: Minister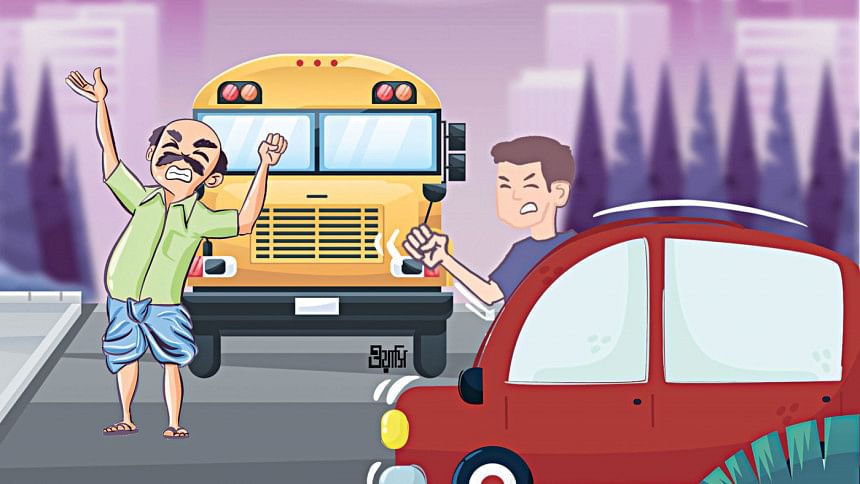 The minister of roads and highways recently decided to turn all thoroughfares of Chapasthan into racetracks, as the country's drivers have a natural inclination towards going fast and putting everyone's lives at risk. 
"The people are really into racing, and we can't change that. So, instead, we're changing the whole transport system for them," said Minister Omaigo Bader at a press conference.
"Our rich, racist youngsters, along with their influential daddies, have been demanding this for a long time. Once we implement the plan, the kids won't have to be sent abroad after killing someone with their Toyota Premio," he explained.
When asked about the scores of non-rich kids with regular daddies demonstrating to demand safe roads, he replied, "What roads? They're going to become racetracks anyway. Their demands are illogical."
"Look, this is win-win for everyone. Think about the amount of foreign investment we'll receive to develop the racing sector!" Bader said.
After news spread, all race enthusiasts jumped with joy.
"Man, I was really bummed out after I crashed into a stupid rickshaw the other day. But now, the state has ensured my right to go over 100 on Airport Road," said teenager Sakib Shahriar while leaning against his dad's Toyota Corolla X.
Ever since Sakib watched "Race", the 2008 film, racing has become his "oxygen, love and heartbeat". But due to the authorities' restrictions on traffic movement, Sakib couldn't pursue his dreams. Until now.
"Whenever we try to race in peace, these pesky students come in our way. They throw their bodies onto the road, forcing us to fall into a moral dilemma of whether we should slow down or just run them over," said 12-year-old Khokonullah, a bus driver who joined the profession two years ago.
"Now, all roads will be off-limits to pedestrians. To celebrate, we're planning to organise a racing event for all our daredevil drivers," he informed.
Amid all this, the protesting students have not given up. They are continuing their movement, hoping that, if not today, one day the roads will be safe and accessible for everyone.