Skilling Bangladesh: challenges and possibilities
Swisscontact Bangladesh in collaboration with The Daily Star organized a roundtable titled 'The current trends in skills development sector of Bangladesh: challenges and possibilities' on February 15, 2023. Here we publish a summary of the discussion.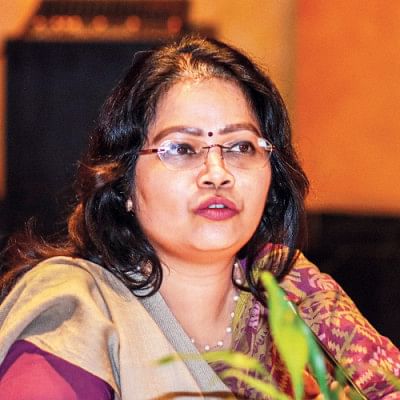 Dr Sayema Haque Bidisha, Research Director, SANEM and Professor, Department of Economics, University of Dhaka & Keynote presenter
Upskilling is crucial in Bangladesh due to several reasons. The country is experiencing a demographic transition window, which requires an efficient workforce. Additionally, as the country looks forward to LDC graduation, it must address the constraints and challenges associated with the transition. One such challenge is related to the skills and skilling of the workforce, compounded by the introduction of artificial intelligence and automation, which is replacing many low-skilled and medium-skilled labor forces.
TVET institutes can play a vital role in addressing these challenges by translating and shaping the workers. However, a very small percentage of the population in Bangladesh is currently receiving training, with a significant portion focused on computing and office management. The private sector mainly provides the training, while the government and NGOs also play a role.
Our research methodology included a descriptive review, primary and qualitative surveys involving the Uttoron Training program beneficiaries in Dhaka, Habiganj, Moulvibazar, and Sylhet. In the primary survey, around 300 beneficiaries participated, with 75% being male. However, not many were aware of soft skills such as time management. The respondents mentioned the need for more practical classes, classroom workshops, and materials.
After training, the employment status of those who were previously unemployed improved significantly. However, skill mismatch was a challenge, compounded by the information gap and the institutional issue of employment requiring bribes. The study also identified family aspects, discrimination, and lack of breaks as reasons why females did not get jobs.
Our study provided sector-specific recommendations and challenges. Low wages were a significant challenge in the light engineering and jute sectors, while retaining workers was a challenge for advanced level areas such as ICT and RMG. Trainers and private sectors reported a lack of technical and soft skills, creativity, and interest in some industries.
The study recommends modernizing the TVET curriculum and training and upgrading the trainers to address the skills gap. Collaboration between TVET, the private sector, and educational institutes is also crucial. The government has initiatives to understand the skill demand and supply type, but bridging the gap between the demand and supply sides remains a challenge.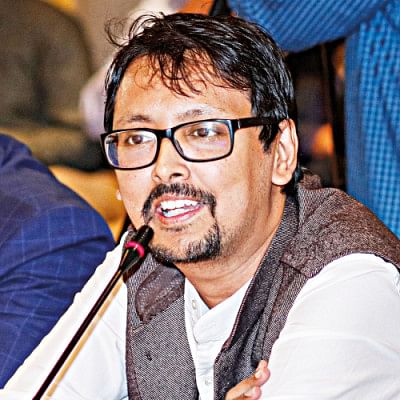 Dr Atonu Rabbani, Professor, Mushtaque Chowdhury Chair, James P Grant School of Public Health, BRAC University
Industrial development has been seen as an important part of overall development for the past 20 years. However, our industrial development and future experiences will largely depend on how we acquire skills. Unfortunately, we are not doing a good job in skills acquisition on average, and our total worker productivity has remained flat or even decreased in recent years. This is a problem because Bangladesh is a young economy that will eventually run out of young people, so we need to recalibrate our position and develop training programs.
The key challenge in developing training programs is the coordination problem. Trainees want to benefit from training, trainers want to gain something from it, and employers need to reap some benefit from increased productivity. However, employers are often reluctant to provide active training because they are unsure if they will benefit from it. There is a crack between what employers want and what institutions are providing. One solution to this problem is to develop deliberate training programs that focus on the kind of skills that will be most helpful to reduce graduate unemployment in Bangladesh, which is one of the highest in the world.
The issue of incentives is also important. Employers are often hesitant to provide training because they fear that employees will leave and take their newly acquired skills elsewhere. It is also expensive for trainees to pay for their own training, and they may not value the training after it is completed. Accreditation is also important to ensure that the training is of high quality.
Soft skills are just as important as technical skills, and the focus should be on general skill development rather than specific or current skills. However, our skill providers often overlook this fact.
Finally, without addressing the shortcomings of the general education system, it is unlikely that a viable solution will be found.
Dr Md. Abdul Karim, Executive Director, UCEP, Former Principal Secretary, GoB
The benefits of skill development in a country are crucial for poverty reduction, economic development, and empowering women. Unfortunately, the current situation of skill development in Bangladesh leaves much to be desired. The majority of individuals in Bangladesh aspire to obtain a Master's degree in a general subject, which is not necessarily beneficial for securing employment.
By contrast, countries like Germany, Japan, and Australia place a higher emphasis on technical education, with percentages ranging from 60 to 73 percent. In Bangladesh, only 14 percent of students graduate with technical qualifications, while 86 percent have general qualifications.
To address this issue, the government aims to increase the number of technical education qualified individuals to 60 percent by 2040, and 50 percent by 2025. Such targets are crucial for achieving middle-income status, reducing poverty, and empowering the nation with skilled manpower.
While the government has invested in infrastructure, buildings, and facilities for technical education, the shortage of good teachers and trainers remains a critical issue. Institutions like UCEP, which have been providing technical education to underprivileged, women, and indigenous people since 1972, play a vital role in addressing this shortage.
To increase the number of skilled individuals, Bangladesh needs to shift its focus from general education to technical and vocational education.
Barrister Sameer Sattar, President, Dhaka Chamber of Commerce and Industry (DCCI)
Skill development is crucial for economic growth, and the Dhaka Chamber recognizes this as a pressing issue. However, Bangladesh faces many challenges in this area. For instance, 84% of youth lack basic digital skills, partly because 54% of rural households lack internet access. Additionally, 30% of technical and higher professionals have a skills gap. Bangladesh ranks low in vocational training among South Asian countries, and its TVET education ranks 87th out of 132 countries.
Another challenge is the shortage of employable skills among job seekers, despite two million graduates entering the job market annually. To address this issue, we need a youth employment strategy that is aligned with economic needs. This should include a focus on updating and aligning the TVET curriculum with industry demands. To achieve this, we need to invest in building research institutes, faculty development, capacity building, and training trainers.
Collaboration between industries and academia is also crucial. We must work together to redesign the curriculum based on market demand. By addressing these challenges and implementing a comprehensive strategy, we can improve the reach and effectiveness of TVET education in Bangladesh. This will not only benefit job seekers but also help the country realize its economic potential.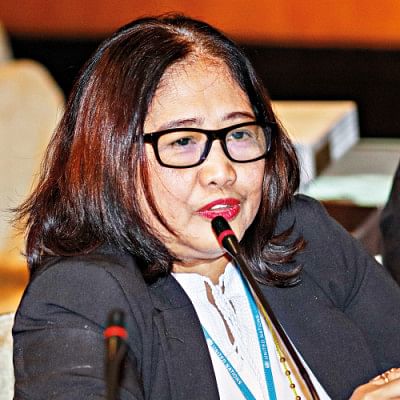 Ligaya Dumaoang, TVET and Skills Development Specialist, ILO
The ILO is also collaborating with the International Organization for Migration (IOM) to develop a South Asia qualifications framework that will facilitate the mobility of workers within the region.
To address the quality of TVET teachers, there is a need for continuous capacity-building initiatives. The ILO is supporting e-learning courses for teacher training and other skills training, such as in the care economy and graphic design. However, demotivation among TVET teachers remains a significant challenge that must be addressed to improve the overall quality of TVET in Bangladesh. Technical support can be provided to upgrade the capacities of TVET teachers.
Finally, to motivate young people to undertake TVET programs, a strategic communication plan is necessary to rebrand TVET and highlight its benefits. With the right messaging and outreach, TVET can become an attractive option for youth seeking viable career paths that align with the demands of the job market.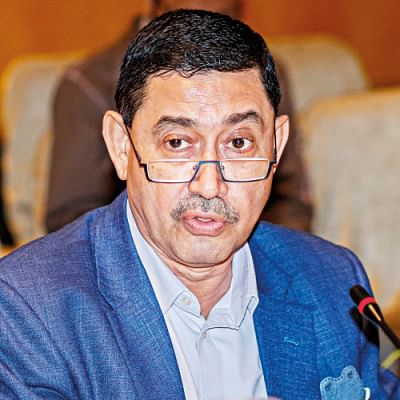 Farooq Ahmed, Secretary General and CEO, Bangladesh Employer's Federation
We need a comprehensive transformation of the skill development ecosystem to bring about significant change. Although the private sector accounts for 75% of the skill development curriculum in Bangladesh, skill development remains a public sector-driven initiative. In the Skill Development Policy 2023, the NSDA, the government, Industry Skill Councils (ISCs), and NGOs are identified as the key implementing agencies. However, the policy fails to adequately involve the private sector, which is a significant gap. To bridge this gap, I suggest that the private sector should be the given the responsibility of providing skill development training, with the government playing the role of regulator and ensuring accountability.
Skill development should be divided into two categories: general skills and employment-targeted skills development. In the latter process, people would first receive an employment letter and then go through training before joining their jobs. India has successfully implemented similar projects on a large scale, reaping significant benefits.
While we often focus on training blue-collar workers, factories can easily invest in their training. However, what we lack is proper training facilities for supervisors and mid-level managers. We must address this issue urgently.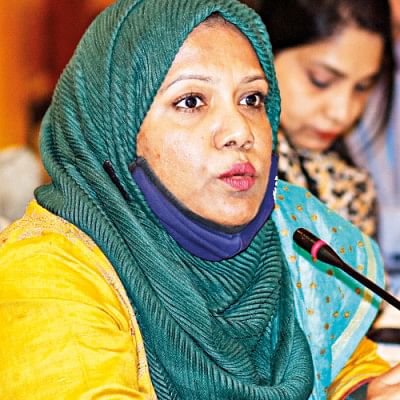 Farzana Sharmin, Joint Secretary, BKMEA
When we revise the TVET curriculum, it's important to also consider updating the teaching module to ensure it meets the needs of students and prepares them to apply their knowledge effectively in their chosen job fields. This means taking a student-centered approach that emphasizes practical, hands-on learning and incorporates modern teaching techniques and technologies. By doing so, we can help ensure that TVET students are well-equipped to succeed in the workplace and contribute to the country's economic growth.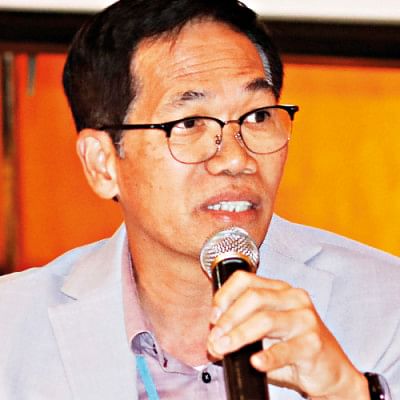 Peter Jr Bellen, Chief Technical Officer, ILO
One of the most pressing challenges faced by Bangladesh's labour market is the low participation rate of women, which has a significant impact on the country's productivity. Bangladesh is also failing to fully utilize its demographic dividend due to this gap. Therefore, it is crucial to identify the barriers preventing women from entering the labour market and take effective steps to remove them.
Md. Humayun Kobir Project Director, Learning and Earning Development Project, ICT Division, GoB
In 2014, we launched the "Learning and Earning" project with the aim of developing 53,000 human resources by providing professional outsourcing training in three courses - web design and development, digital marketing, and graphic design. The duration of the training was 50 days or 200 hours. The project has achieved tremendous success in creating earning opportunities for a large number of marginalized young people.
We need to focus more on the outsourcing market so that our young people can use their skills to earn foreign currency. The government has a plan to introduce more courses that align with the high-demand skills in the job market.
Currently, we are exploring opportunities to support female students by resuming training through six caravan buses in partnership with Swisscontact. This initiative will help us to empower more women to join the workforce.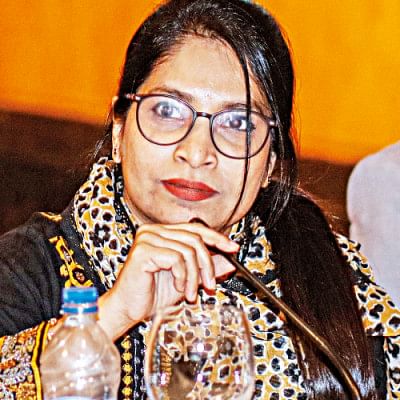 Mashuda Begum, Senior Responsible Sourcing Manager, TESCO
The RMG sector in Bangladesh faces a significant challenge in terms of lack of women representation at the supervisor level, and it is crucial to identify and address the underlying issues. Soft skills are one of the key barriers that prevent women from reaching supervisory positions. Therefore, training institutes should incorporate soft skills training in their curriculum to enable women to acquire the necessary skills for promotion.
Conducting studies and research on the barriers that women workers face in the sector can provide valuable insights to inform policy and programs.
ANM Tanjil Ahsan, National Programme Officer, ILO
It is important to have a standardized national curriculum and certification system for all training programs. This will ensure that trainees receive a consistent level of education and skills, and that their qualifications are recognized both nationally and internationally.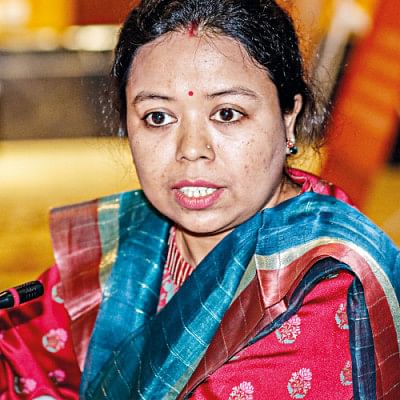 Rupali Biswas, Chief Coordinator, Skills for Employment Investment Program (SEIP)
One way to enhance the skill development process for students is by providing them with industrial exposure during their university education. Jassore University of Science and Technology and Khulna University of Science and Technology are taking the initiative to create such opportunities in affiliation with BKMEA. This model should be adopted by other universities in Bangladesh to help students gain practical knowledge and experience about the industry they are studying for. By doing so, students will be better equipped to enhance their skills and apply their knowledge in a real-world setting, which will ultimately make them more employable and contribute to the growth of the country's economy.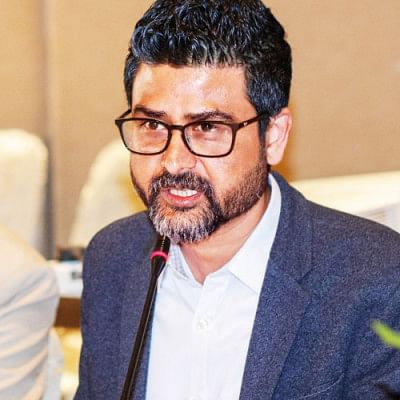 Mujibul Hasan, Country Director, Swisscontact Bangladesh
Uttoron has been a significant project for Swisscontact, which has been implemented in two phases and achieved several notable results. Through this project, we collaborated with private sectors and agencies and achieved measurable outcomes, such as training a significant number of people and creating new businesses in Bangladesh. These achievements have positively impacted the lives of the beneficiaries, and we believe that Uttoron will leave a lasting legacy in the country.
Despite the challenges posed by the prolonged pandemic during the current phase of Uttoron, we always found ways to deliver on our commitments. We have learned valuable lessons from this experience that we can replicate and build upon in our future skills development programs in Bangladesh. This has shown us that with agility and innovation, we can work effectively to address daily challenges that come our way.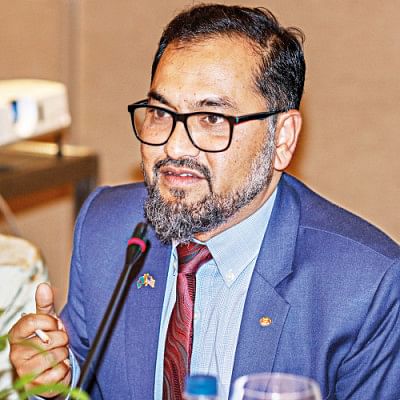 Muhammad Imrul Kabir,  Director, Corporate Affairs, Chevron Bangladesh
At Chevron, our values guide our strategy as we work to provide safe, reliable, and affordable ever-cleaner energy in Bangladesh. Our commitment to lower carbon and higher returns drives us to innovate and find new ways to protect the environment while meeting the energy needs of the country. As part of our social responsibility, we focus on three areas: health, education, and economic development, where we aim to make a positive impact in the communities where we operate.
One of our most significant achievements in economic development has been the Uttoron project, which complements Bangladesh's target of becoming a developed country by 2041. Uttoron is a five-year project that has two signature initiatives: technical school development partnering with Sylhet City Corporation and partnering with Khulna Shipyard to build an advanced welding workshop.
We are proud to contribute to Bangladesh's development goals and are committed to continuing our efforts to make a positive impact in the country's economic, social, and environmental sustainability.
Dr Sajjad Zohir, Executive Director, Economic Research Group (ERG) and moderator of the session
Skill development in Bangladesh needs a clear definition and a well-defined framework to identify the key players and regulators and their roles. Currently, it appears that the flow of funds, whether through loans or grants, largely dictates skill development initiatives. Policymakers should assess whether this approach is effective or not.
To improve the situation, parallel skill development initiatives by the private sector should be encouraged. While government support is important, it's also important not to wait for it indefinitely.
Standardization is necessary but too much of it can be detrimental. A locally rooted approach to defining standards should be prioritized.
Recommendations:
Bangladesh should redirect its focus from general education to technical and vocational education training (TVET).
The TVET curriculum needs to be modernized and aligned with the demands of the industry.
Collaboration among TVET, private sector, and educational institutes is crucial.
Incorporate soft skills as an integral component of skill development training.
A youth employment strategy should be formulated with a focus on our economic need.
The private sector must play a crucial role as a key partner in implementing skill development policies.
Invest more in skill development sector, including TVETs.
Continuous capacity-building initiatives are essential for enhancing the competency of TVET teachers.
Consider establishing training facilities for mid-level managers in addition to blue-collar workers.
Rebrand TVET to attract young people.