Strengthened Civil Society Protects and Promotes Women's Rights
The Daily Star and NETZ in partnership with WE CAN and DASCOH Foundation organised an online discussion titled "Strengthened Civil Society Protects and Promotes Women's Rights" on April 24, 2021. The programme was supported by the European Union. Here we publish a summary of the discussion.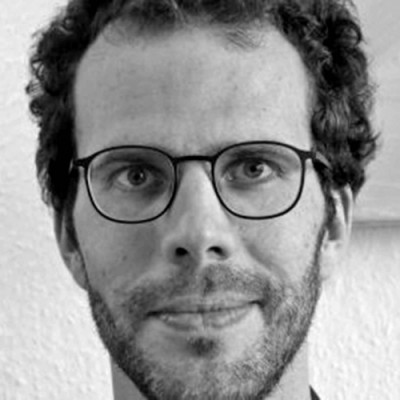 Dr Max Stille, Executive Director, NETZ
There are various factors contributing to this increase in domestic violence and child marriage; one of them being the loss of income in most families which has caused a state of uncertainty for the families.
Although the pandemic has put hurdles in our paths, the Civil Society Organisations (CSOs) are actually working twice as hard now to cope.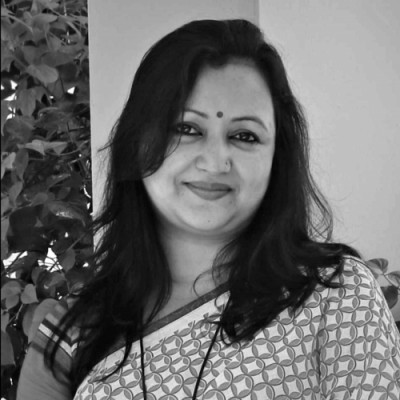 Sara Khatun, Programme Manager, NETZ
Our project began in 2018 with an aim to strengthen the grassroots civil society so that they can actively enhance their operational space and direct it towards the protection of human rights and prevent violence based on gender and other identities.  This project has been implementing in partnership with WE CAN, DASCOH Foundation, and NETZ with the financial assistance of the European Union. Bangladesh has various laws to promote women's rights and prevent violence against women but there is a gap in implementation. Through this project, we have organised 3,200 civil society actors in 128 groups and arranged regular dialogues with 1,600 representatives from 44 public authorities; training has been provided to 160 marriage registrars and 40 female police officers on Child Marriage Restraint Act (CMRA) and Domestic Violence Protection Act (DVA). So far, 1,501 gender-based violence (GBV) cases have been reported by the CSOs and addressed with combined initiatives and at least 300 child marriages have been successfully halted.
We have made 13,000 students aware of gender and rights issues. 660 girls received self-defence training and transferred those skills to 2,000 girls in their community. Girls and boys have prepared 96 harassment maps to stop GBV at public places in their locality and have taken steps to address those with teachers and their local authorities.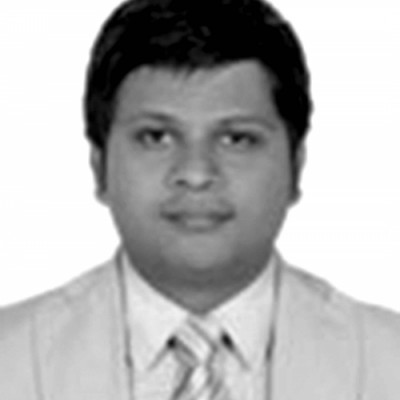 Mohammad Golam Sarwar, Assistant Professor, Department of Law, University of Dhaka
In order to prevent child marriage, CSOs need to identify their particular role in preventing child marriage and domestic violence. Our study first looked at how effective the best practices of prevention have been through the initiative of CSOs. We also assessed the roles of the local government in prevention.
In our study, we saw that CSOs are playing an instrumental role in preventing child marriages and domestic violence through advocacy, and providing psycho-social support to the victims.  CSOs are also coordinating with the government so that people can avail government support and empower themselves to fight back against early marriages and domestic violence. The activities and contribution of the CSOs facilitate the government to understand the root causes and thereby take action together to uproot the evils of child marriages. The coordinated and concerted attempts of the local government and the CSOs help to stop the occurrences of child marriage. CSOs also help to avail legal aid services and provide support to file cases against domestic violence. The case stories also showed that the CSOs played a pivotal role while providing support to the victim as well as mobilising the relevant stakeholders, including local chairmen and police, to stand beside the survivors and undertake necessary action.
CSOs can indirectly help in preventing child marriage through mobilisation of the local resources as well. They can also help in implementation of the legal aid services provided by the government. Another role of CSOs lies in the prevention of notary public marriages which are actually illegal.
In order to fully prevent child marriage and violence against women (VAW), we must get rid of our patriarchal mindset and the only way we can do so is through the empowerment of women.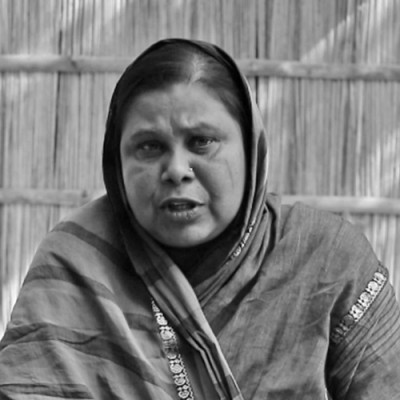 Sultana Yasmin, Convenor, Athail-Shimul CSO, Iswardi Upazila, Pabna
We stopped two child marriage incidents during this pandemic. But, only one of them was fully successful while the other was carried out in secret even after our intervention.
WE CAN has massively helped us increase awareness about child marriage and its prevention.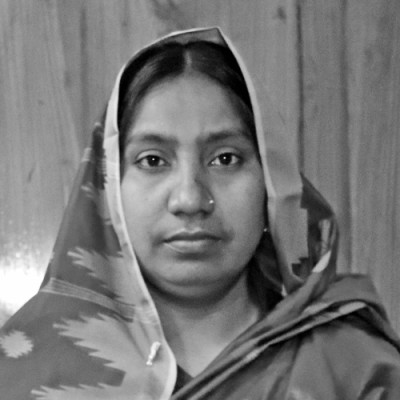 Munira Begum, CS alliance member, Chapainawabganj Sadar, Chapainawabganj
In our area, child marriages have been rampant in the past. I have carried out meetings in my area to raise community awareness. Personally, being part of the DASCOH Foundation, I have come to learn more about the legal proceedings as well in helping prevent child marriage.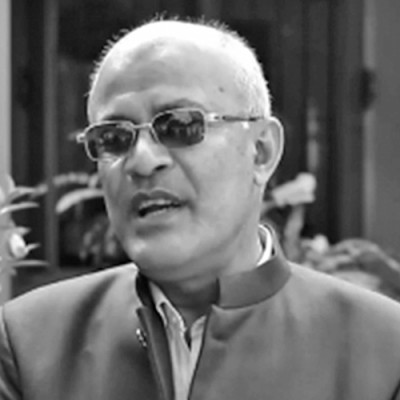 Imdadul Haque Rana, UP Chairman, Shara Union
Child marriage is not a common occurrence in my area. We have ensured that our marriage registrars are aware of the issues of child marriage and prevent it from happening. We also instruct locals to let the officials know if they get wind of any occurrence of child marriage.
Though the age of child marriage is 18, girls used to be married off at the age of 13 or 14, but now the age has risen to above 17.
If we can present the negative impacts of child marriage to the general population and effectively explain why it needs to end, our cause will be successful.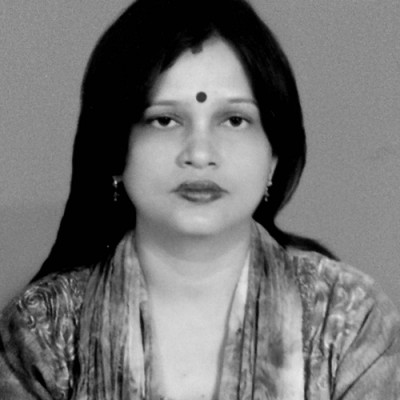 Provati Mahato, Upazila Women's Affairs Officer, Nachole
Whenever we receive intel about child marriage from our citizens' alliance or external messengers, we try to stop the union with the help of the Upazila Nirbahi Officer (UNO) and the police officer in charge (OC). If the parents seem hesitant to oblige, we make them sign a recognisance stating that if they try to marry off their children before the age of 18, they will be jailed.
The child marriage rate rose slightly during the COVID-19 crisis but has decreased since. The district administration has held numerous assemblies with people linked to child marriage issues, starting from the grassroots level up to the district level.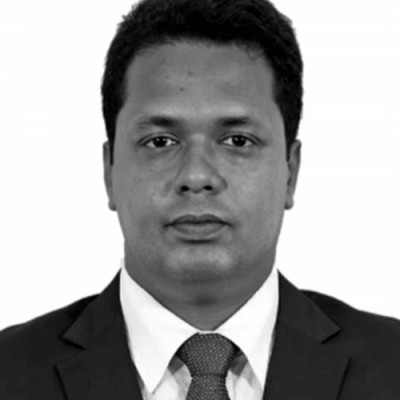 Md Nazmul Hamid Reza, UNO, Porsha
The child marriage rate in the Porsha Upazila has drastically decreased in the past two years due to people gaining more knowledge on the adverse effects of child marriage and more robust law enforcement. Anyone trying to organise a child marriage faces resistance from local people or law enforcement. However, the guardians sometimes discreetly continue the wedding at a different location. The local people and CSOs play an essential role in alerting us about where and when child marriages occur. Sometimes, the administration doesn't even need to intervene because the local people successfully stop the union.
Shamima Begum, Joint Commissioner (Transport), DMP
Women facing harassment or violence or girls being forced into child marriage should immediately call 999. An online general diary (GD) can now be filed at any police station. The DMP's new service desk for women, children, senior citizens and people with disabilities can be found at every police station. Every Police Super Office has support desks for women. There are victim support centres in seven divisional cities and Rangamati. Police Cyber Support for Women (PCSW) is a special desk for cybercrime support at the Police Headquarters. There are apps like the BD Police Helpline and DMP Hello CT that can help.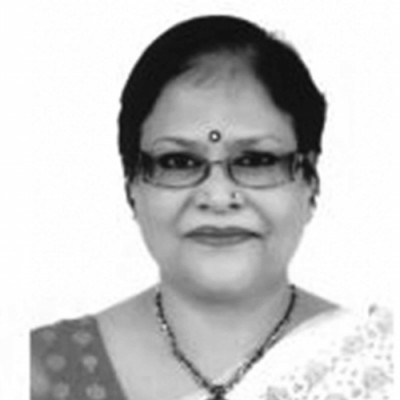 Sheepa Hafiza, Gender Specialist
A study showed that girls received support regarding child marriage from local committees, CSOs and NGOs, not government committees. However, if our state instruments are not strengthened, civil society can't do much.
During the pandemic, a disproportionate number of women who are sole providers of their families lost their jobs. Thinking there would be one less mouth to feed, these families decide to marry their young daughters off. However, child marriage is not beneficial to either party. The girls are not ready for marriage and eventually return home with their children, ultimately increasing the number of mouths to feed.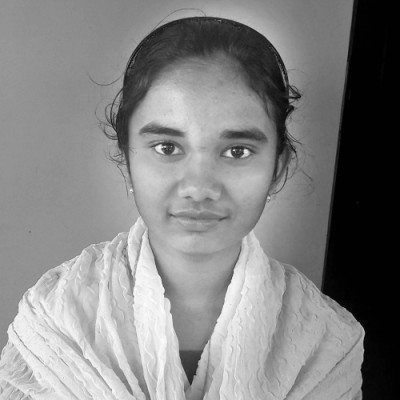 Halima Tus Sadia, Convener, Student Forum, Shishu Bohumukhi High School
I joined my school's student forum three years ago and have learned so much about women's rights and safety, child marriage, violence against women, and other essential topics. Our work at the forum has helped both my community and me.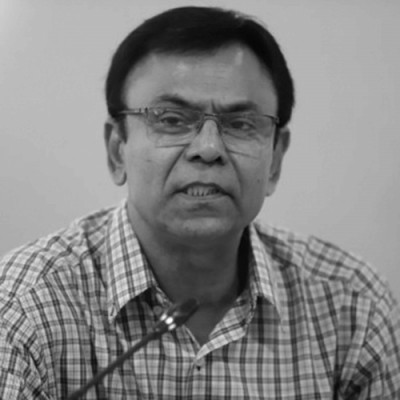 Akramul Haque, CEO, DASCOH Foundation
CMRA that was gazetted in 2017 was included in mobile courts. A set of rules have been issued to implement the law in 2018. Sections five, six, seven, eight, nine, and eleven of CMRA have been included in the mobile court but not Section 18. Section 18 states that if a complaint is not filed within two years of any crime committed under this law, the court will not accept the complaint. This means that, even after two years have passed since a child marriage, a complaint can be filed. Therefore, this section should be included in the mobile courts.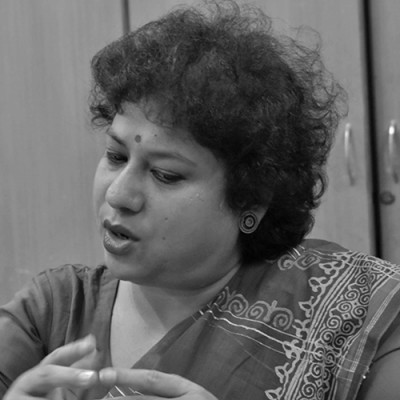 Jinat Ara Haque, Executive Coordinator, We Can
Do we recognise women's rights as human rights? Our society has not accepted the fact that child marriage goes against women's rights. Child marriage can only be stopped if people understand that it is an atrocious crime.
Two kinds of marriage laws exist in the country: sharia law and state law. State law can't be used to annul a marriage under sharia law. These marriages also don't require proper documentation. This is why women affected by sharia law marriages can't be given any help under state law. This is a significant issue.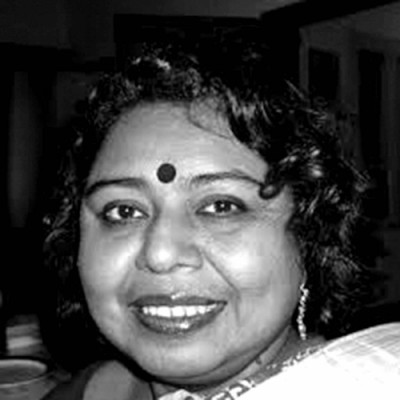 Meghna Guhathakurta, Executive Director, Research Initiatives Bangladesh (RIB)
The dropout rate of girls compared to boys is now lower. Since girls are receiving more incentives from the state to continue education, they are not dropping out. However, boys are being forced to leave education to find jobs. If this is true, then there is a financial crisis. Many studies have shown that the Dowry Prohibition Act does not work. Hence, marriage has become an economic transaction – to transfer women's property and capital to men. Dowry has led to increased domestic violence according to government statistics.
Child marriage can be of two types. One type results from the pressure inflicted by family members. But, there is another type, where young boys and girls meet each other through various social media platforms and then due to a lack of awareness of the harmful effects of child marriage, they decide to elope.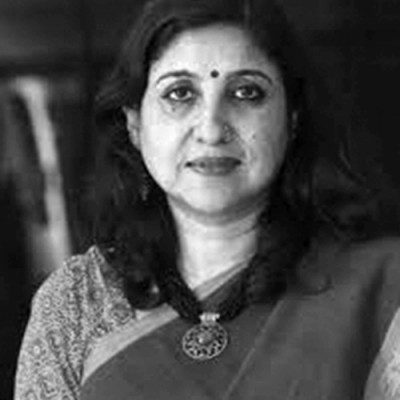 Sadeka Halim, Professor, Dhaka University
In our patriarchal society, we still view women as a burden. That is where the problem lies. To this day, especially in villages, births of girls are not looked at as occasions for celebration.
Globally, Bangladesh ranks fourth in terms of prevalence of child marriage. According to a UNICEF report, 50 percent of girls in their 20s have gotten married below the age of 18. Poverty is the root cause of child marriage. The drop in income resulting from the pandemic is surely the key driver for the recent rise in child marriage. Religious fundamentalists are another hurdle in preventing child marriage.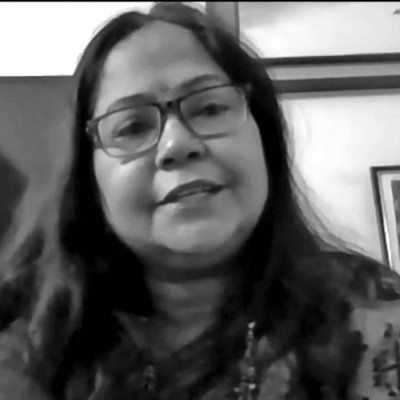 Selina Ahmed, Programme Head, Gender Justice and Diversity, BRAC
Multi-stakeholder engagement is just as necessary as multi-sectorial intervention. We need to ensure there is no unhealthy competition among the various stakeholders working for this cause. Involving men in this cause is necessary.
There is no alternative to community-based protection mechanisms in order to prevent child marriage. We need to look at the whole socialisation process holistically.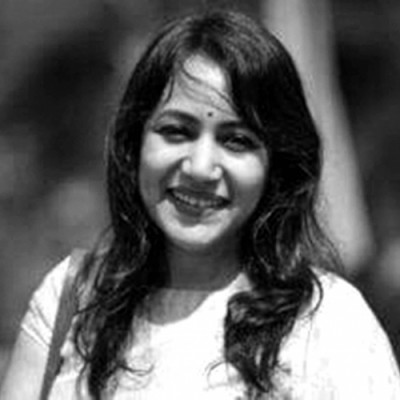 Sharmin Islam, Gender Analyst, UNDP, Bangladesh
Very recently, UNICEF conducted a mapping exercise which found that around 64 organisations are working to prevent child marriage. Coordination among all these organisations is vital.
There are hotlines that provide help in tackling these issues but due to a lack of digital literacy and digital divide, we are unable to ensure that all the necessary information is disseminated equally throughout the population. Studies have shown that women's access to digital devices is very limited. As a result, the women for whom these helplines are most necessary remain unaware of the existing resources and cannot seek help.
Laila Jasmin Banu, Programme Manager, Governance and Human Rights, Delegation of the European Union
Dealing with GBV is an important issue for the EU. CSO members have prevented child marriage incidents in their areas by marking houses with girls that may be vulnerable to becoming victims of child marriage. The CSO members regularly followed up with such families and successfully prevented them from marrying their girls off early. This practice needs to be emulated in other districts in Bangladesh as well.
We need to appreciate the work of the various CSO members as most of them carry out such work voluntarily and we need to strengthen them further since CSOs are the ones who are fully aware of what is actually going on in their localities; much more so than the local government.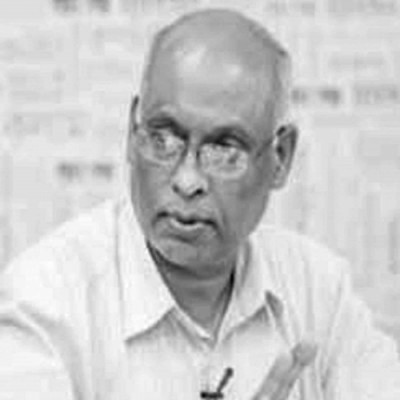 Dr. Abul Hossain, National Consultant, UNDP and Former Project Director, Ministry of Women and Children's Affairs (MoWCA)
The DVA has been around since 2010. Why have CSOs and local government still been unable to raise proper awareness about this law? Educational institutes also have a role to play in raising awareness among their students.
The project operated in four districts and will end in six days after this discussion. Although the project activity is going to be closed soon, we should find out the ways in which we can disseminate the good practices among the other districts as well. We need to coordinate with the NGOs in the other districts and disseminate the information regarding the good practices that were found from this study. We must ensure that the findings from this study do not get lost and remain in practice.
When we intervene in a child marriage, just calling the local police and putting a stop to it is not enough. We must get to the root cause of the marriage and address it.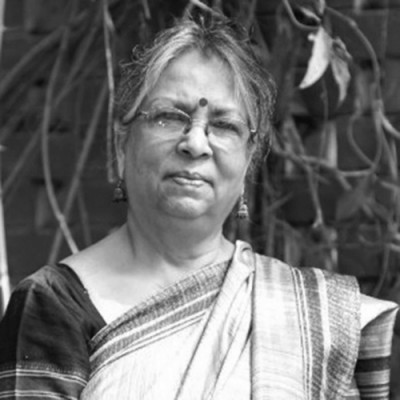 Sultana Kamal, Former Advisor and Renowned Human Rights Activist
We have been discussing about strengthening our CSOs. But, who will strengthen them and what constitutes a CSO? The point of a girl's safety keeps coming up. We say that parents tend to marry off their daughters early for their safety. But, has there been any statistics proving this point? Do these victims of child marriage not face any safety issues related to harassment and domestic violence afterwards?
The root cause really is that parents and society themselves are reluctant to take responsibility of girls. Hence, they feel that marrying their daughters off would rid them of this responsibility.
Various religious fundamentalists are regularly spewing misogynist speeches but we never try and restrain them while in the same breath we make lives difficult for the CSOs which are actually working for the cause of women's empowerment. We cannot say that we want equality for women and also let these religious fundamentalists spew hatred towards women at the same time.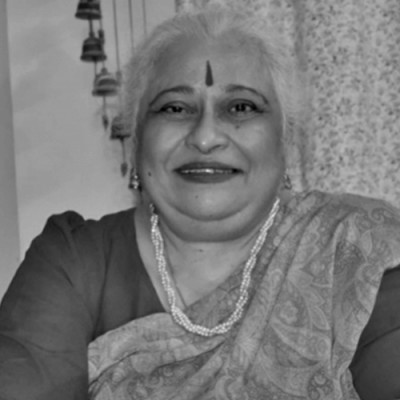 Aroma Datta, Hon'ble Member of Parliament
Sustainability is an issue when it comes to these projects. Without continuity of the practices, there are never significant impacts.
My question is, why is the work of NGOs restricted to these time-based projects? We need to depart from such practices. From my own experience, projects in general have not been able to bring about any actual empowerment for women; the social change that we are looking for needs to start in our own homes.
Shahidul Islam, Director, NETZ
This project has brought national and local civil society actors together to manifest people's perspective in policy-making and implementation. It has also been instrumental to facilitate emergence of high school students as the future change-maker in the society. These people have worked even in the middle of the pandemic by risking a lot. They have mobilised emergency support for the people in distress beyond the project options.  Although our project is going to end, I would request our CSO members to continue their good work for their community. I thank them sincerely for what they have already achieved and what they are going to do in the future on their own.
Shamsuddoza Sajen, Editor, Commercial Supplements, The Daily Star
Before COVID-19 had hit our country, Bangladesh had made significant progress in the road to eradicating violence against women and child marriage.
But, the pandemic has not only deterred our progress but also pushed it back to square one. According to a UNICEF study, around one crore girl children are at risk of falling victim to child marriage.