Preventing discrimination and harassment of women at workplace
CARE Bangladesh in association with The Daily Star organised a roundtable titled ''Preventing discrimination and harassment of women at workplace" recently. Shirin Akhter, Honorable MP as the special guest and Humaira Aziz, Director, Women and Girls` Empowerment Program, CARE Bangladesh, gave a presentation on harassment and violence at workplace and ILO Convention C190. Here we publish a summary of the discussion.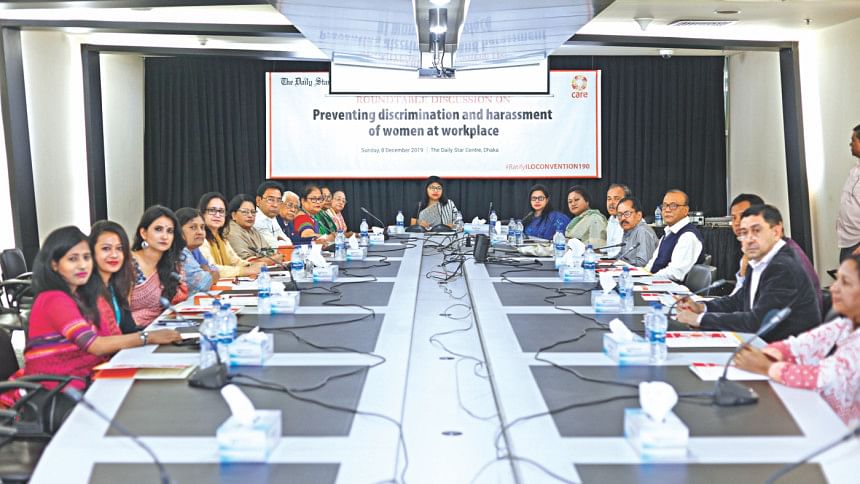 Ending Violence and Harassment Against Women at Workplace 
Millions of women across the world face sexual harassment at work. Even though reports indicate high levels of harassment incidents, more than one in three countries do not have any laws against harassment in the workplace. Where there are laws, they are either weak or ineffective. This means women along with other vulnerable groups face the daily threat of violence, abuse and harassment at their workplace. Families, businesses and national economies lose out as unaddressed harassment and violence holds back women's potential.
To address the issue of violence and harassment at the workplace, a convention entitled "Concerning the Elimination of Violence and Harassment in the World of Work" was adopted by global leaders in the International Labor Conference in June 2019. Delegates from Bangladesh comprising of representatives from the government, and workers' and employers' associations supported the convention. The convention is unique as it addresses diverse forms of violence and harassment that include physical, psychological, sexual or economic harm and gender-based violence and harassment. The convention also calls for prevention and protection measures to end violence and harassment at the workplace. The convention has come at a time when all actors – be it the government or employers – are trying to gear their efforts towards combatting violence and harassment against women at the workplace. The next important step will be to ratify the ILO convention in Bangladesh.
In 2009, the Bangladesh High Court declared a historical judgement to address sexual harassment at the workplace and educational institutions in both public and private sectors. The judgement highlights actions including establishment of an anti-harassment committee. It also calls for employers and authorities in charge of educational institutions to take preventive measures by raising awareness on sexual harassment.
Tasneem Tayeb, The Daily Star
According to a study conducted by Karmojibi Nari and CARE Bangladesh, about 12.7 percent of women employees face sexual harassment at workplace. We live in a society where a significant proportion of women face gender-based violence regardless of their profession (for example, police officers) or where they live (urban or rural areas). We strongly believe that it is high time the civil society came together to discuss workplace harassment and find out ways to root out the menace.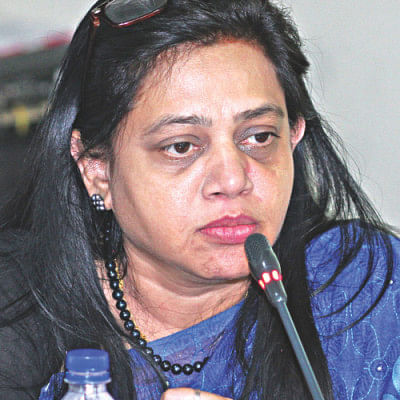 Humaira Aziz, Director, Women and Girls' Empowerment Program, CARE Bangladesh
Everyone, everywhere, has the right to work free from violence and harassment. According to an estimate, 35 percent of women globally, over the age of 15 have experienced sexual or physical violence at home, in their communities or at workplace. Women do not tend to report violence at workplace due to fear of losing jobs and associated stigma prevailing in the society. Gender-based violence (GBV) is still one of the most tolerated violation of workers' human rights.  A safe workplace is a woman's right. The government of Bangladesh has taken a commendable step in supporting the ILO convention (C190) aiming to prevent and protect workers from violence and harassment at workplace. The action demonstrates Bangladesh's willingness to set itself as a leading example to combat violence and harassment at workplace. Moving forward, all stakeholders must work together to support the government to ratify ILO convention and take concrete actions for translating the provisions safeguarding workers' rights into reality. On the ground, the landmark High Court guidelines on sexual harassment is still to be effectively enforced by the employers. This means, millions of women are either at risk of violence and harassment at workplace or come to their workplace everyday with fear. A situation that we must all challenge by taking a stand now in order to transform the culture of tolerance to zero tolerance.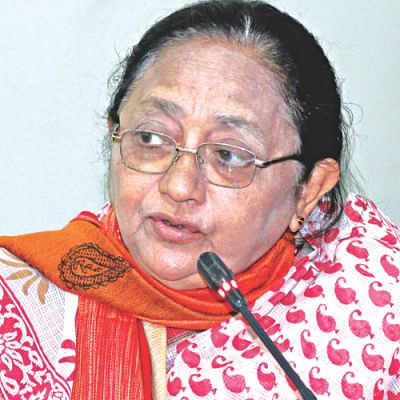 Shirin Akhter, MP, Vice Chairman, BILS
I must appreciate CARE's effort to promote workplaces free from gender-based harassment and violence. As per information known to me, they are continuously mobilising people to address workplace harassment and violence.
Harassment at workplaces seriously affects the productivity of women employees. Consequently, women become traumatised and lose their confidence. If we want to establish democracy in its true spirit, we must eliminate harassment and violence against women.
It is really unfortunate that employers did not support the ratification of the ILO Convention 190. We need to sit with the employers and bring them into confidence that ratification of the Convention will be beneficial for both the employees and the employers. The government of Bangladesh is fully supporting the Convention. Right now we need to make other stakeholders aware of the importance of ratifying the Convention.
The ILO Convention 190 has aimed to safeguard people of all genders and orientations, but we need the employers to play an active role to eliminate violence at workplace.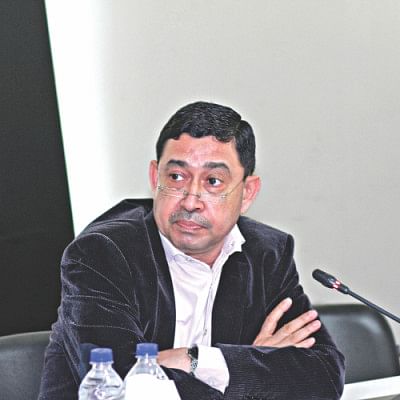 Farooq Ahmed, Secretary General, Bangladesh Employers' Federation
I believe the ILO Convention was ratified for the sake of everyone--male, female, and other transgender staff, to end all sorts of discrimination, harassment and violence at all places. ILO Convention is applicable for both men and women. It is not true that Bangladeshi employers are against the ratification of the ILO Convention 190. On behalf of the Bangladesh Employers' Federation, I want to express my support for the Convention. We should not think of employers as the opposition. Both employees and employers along with other stakeholders should work together to make people aware of the negative consequences of workplace harassment and violence. And I believe awareness will be key in taking such measures. I hope the Convention gets ratified, but it is a political decision and it needs to be taken by the government.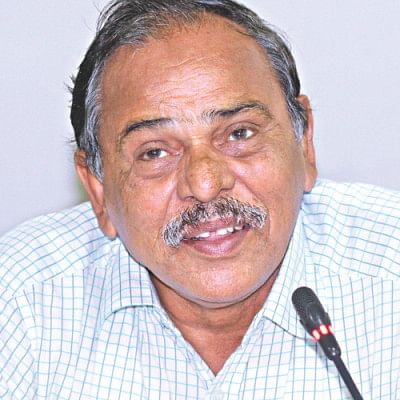 Anwar Hossain, President, Bangladesh Jatiyatabadi Sramik Dal
I believe it is important to stay motivated to stand against harassment, violence and discrimination against people of all genders and in all sectors of work. I think we need to proceed towards ratifying the Convention. Each individual should raise their voice for the ratification of the ILO Convention to address gender-based violence. Ratification of the ILO Convention will make workers more motivated and enhance their productivity. ILO Convention 190 can ensure a harassment-free workplace.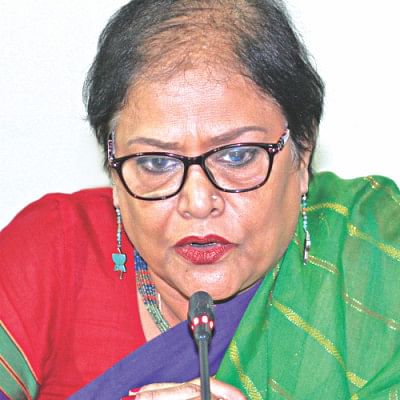 Sheepa Hafiza, Executive Director, Ain o Salish Kendra
Women are the main victims of gender-based violence. Therefore, even if we focus on violence against women, we will not stray too far from the ILO Convention. If other countries cannot choose to ratify the convention Bangladesh cannot do the same.
We need to create a safe environment where victims can speak up. This can only happen if senior officers have an agenda to discuss 'workplace harassment' during meetings, and allow workers to share their experiences with designated people. The anti-harassment committees at workplaces must be made effective.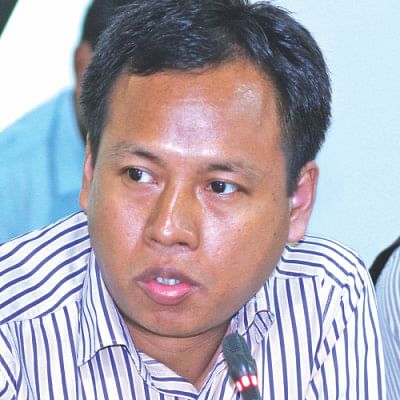 Advocate Atut Areng, Staff Lawyer, BLAST
To address workplace harassment, we have set some good examples with different business organisations by signing MoUs, as per the directive of the High Court. Because of such interventions, we will be able to file some cases on workplace harassment. Employer can play a very important role by supporting the implementation of international convention of violence and harassment in the world of work.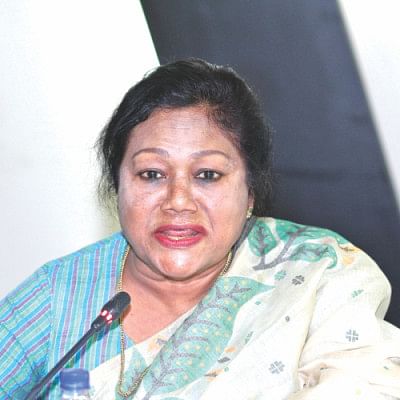 Advocate Salma Ali, Human Rights Lawyer and Writ Petitioner, Anti-harassment Judgement, High Court  
Shadow reports of 2018 are constantly asking why new laws are not being introduced. Considering the reality of our country, passing new laws is not the only the solution to address workplace harassment. Ensuring accountability at all levels for implementation of laws is also important to implement the new laws effectively. It took nearly nine years to set up committees at workplaces according to the High Court ruling. Many organisations still do not have functional anti-sexual harassment committees.
We need proper processes to implement workplace-related laws effectively. We should ensure that every workplace has a properly functioning women-friendly committee. Until the new law is passed, the High Court's directives must be followed as law. We need to pressurise the government to formulate the required laws and ratify the ILO Convention. More discussions and dialogues are needed on this issue to bring actual changes.
We need comprehensive laws and employers need a proper code of conduct. Why are we not being able to ensure the code of conduct for ensuring accountability? We also need to ensure the safety of the victims when they come forward with their own stories of harassment so that they do not fall prey to unfair means again, which happens often. This would not only help them get access to justice, but it would also help avoid 'unfair incrimination' in some cases. Survivors of sexual harassment cases must be given support services so that they can fight the cases till the very end.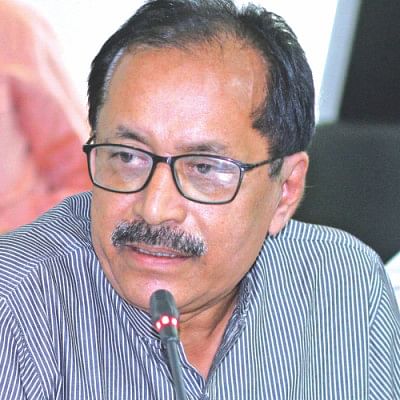 Quamrul Ahsan, President (Acting), Jatiyo Sramik Federation
In Bangladesh, we have around six crore people in the labour force. A significant number of women are a part of this labour force, in both the formal and non-formal sectors. To ensure that workplaces are free from violence, we need to actively engage all the stakeholders, including employers and administrators by sensitising them. We can also use national level tripartite committee where we can submit our particular agenda and suggestions to implement laws more effectively. We need to press home our demand for a just law that will hold the stakeholders accountable and address workplace harassment.
Rowshan Jahan Shathi, ITUC-BC, Women's Committee, Jatiyo Sramik League
Sexual harassment against women has become a problem in our society.  Awareness on a familial, societal and political level is important and hence it is the responsibility of the country to address it. Making continuous efforts in this regard is essential. Ratifying the ILO Convention would mean that new laws need to be formalised and implemented properly. According to the 'World of Work', all genders can be targeted when it comes to sexual harassment.
Sexual harassment at workplaces is not limited to certain sectors. Unfortunately, it happens in both the formal and informal sectors, including educational institutions. So, we need to discuss with all sector leaders, especially the business leaders, to make workplaces free of violence.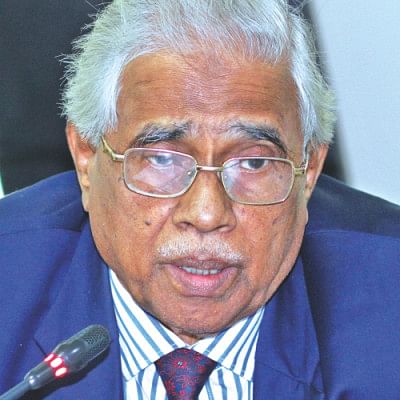 Kazi Saifuddin Ahmed, Adviser, Bangladesh Employers' Federation
Bangladesh's situation is unique regarding workplace harassment. Here, women mostly face gender-based violence. Matters concerning ratification are purely political, and it is not required that all Conventions have to be ratified. Laws can be passed without ratification. External efforts are needed to ratify the Convention besides amending the existing laws. Steps need to be taken and even external efforts are needed to ratify the Convention and rectify the existing laws. Awareness needs to be created, too.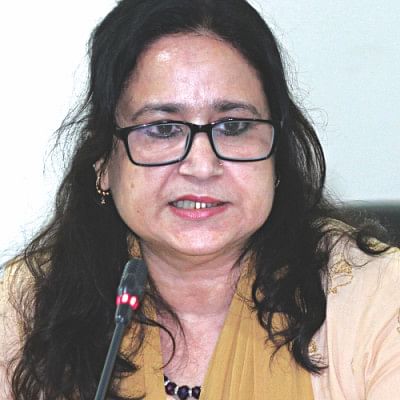 Nasrin Akter Dina, Secretary General, ITUC-BC, Member, Women's Committee
It is extremely crucial to recognise that sexual harassment is not limited to informal sectors, such as garment factories, but is prevalent even in the formal and corporate sectors. I believe that the first responsibility falls on the state to implement relevant laws.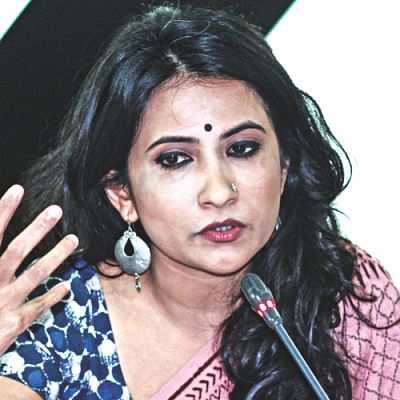 Taslima Yasmin, Assistant Professor, Department of Law, University of Dhaka
Prevention measures are surely required, but the first step is to build a common agreement for defining sexual harassment at workplaces and bringing that under a legal framework. The ILO Convention is a recent development in the jurisprudence. The definition of sexual harassment is not given in the High Court directive of 2009. Our labour law and criminal law do not even contain the term 'sexual harassment'.
ILO, the European Union, and the United Nations have all defined sexual harassment as an offence. We have to take these definitions and incorporate them into our criminal and civil laws. Implementing this will need the cumulative efforts of employers, workers' associations, development partners, and researchers. There should be a separate law on prevention of or protection against sexual harassment at workplaces. This law can be formulated by drawing the lesson from the implementation of High Court guidelines.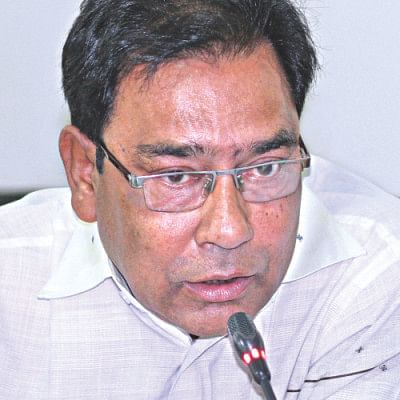 Md Abdur Razzaque, Vice President, Bangladesh Jatiya Sramik Jote
Bangladesh needs to ratify ILO Convention 190 to prevent workplace harassment. Trade unions can play a significant role here. However, our workers still face difficulties in forming trade unions through which they can raise their voices, including prevention of harassment and violence at workplace.
Abul Kalam Azad, Joint General Secretary, Bangladesh Trade Union Centre
It is really unfortunate that employers voted against the adoption of ILO Convention 190. If we cannot ensure harassment-free workplaces, we will lose our female workers which will ultimately hamper the growth of the country. The employers should consider this seriously. We should immediately form sexual harassment prevention committees at all workplaces following the 2009 High Court guidelines.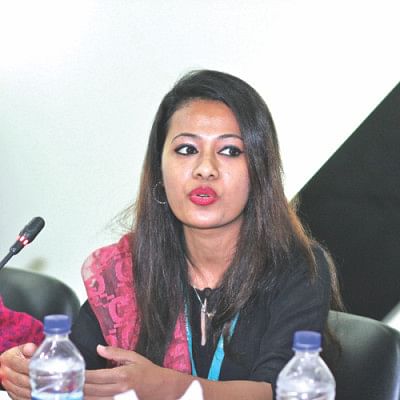 Sonia Amin, Senior Account Manager (Corporate), Cathay Pacific Airways Ltd
We always focus on physical harassment. But a large number of women regularly face mental harassment which is equally debilitating for a woman. We should seriously consider mental harassment as an important form of workplace harassment.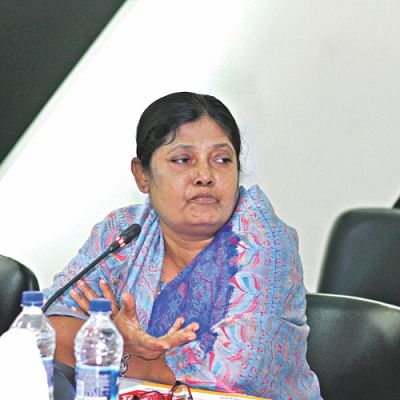 Syeda Khairun Nahar, Member, BILS and Member, Jatio Sramik League (Women's Chapter)
To address workplace harassment, we should make workers aware of their rights as well as issues concerning workplace harassment. All of us need to come to a common ground, taking a stance against workplace violence.
Dr Khondaker Golam Moazzem, Research Director, Centre for Policy Dialogue (CPD)
Since Bangladesh is one of the leading least developed countries that promote female empowerment through ensuring their education, employment and non-discrimination in wages, mainly in export-oriented sectors, it is appropriate for the government to take initiatives with the support of the concerned national and international stakeholders to ratify the ILO Convention 190 at the earliest. Taking into cognizance the different issues related to different articles of this Convention (C190), a number of initiatives could be immediately undertaken by the stakeholders to expedite the process.
These activities may include ensuring conceptual clarity and identifying activities related to violence and harassment, ways and means of reporting such violence, addressing those concerns at the workplace and beyond, and awareness-raising among members of parliament (MPs), government officials, management, workers, members of WPCs and trade unions. Such activities may be initiated in well-known labour-intensive, export-oriented industries, which may be gradually replicated in other formal and informal industries. For further sensitisation of this issue at sectoral and national levels, stakeholders should work with print, electronic and social media.