Effectiveness of Flood Early Warning System in Building Climate Resilience
Practical Action, in association with The Daily Star, organised a roundtable titled "Effectiveness of Flood Early Warning System in Building Climate Resilience" on October 31, 2022. Here we publish a summary of the discussion.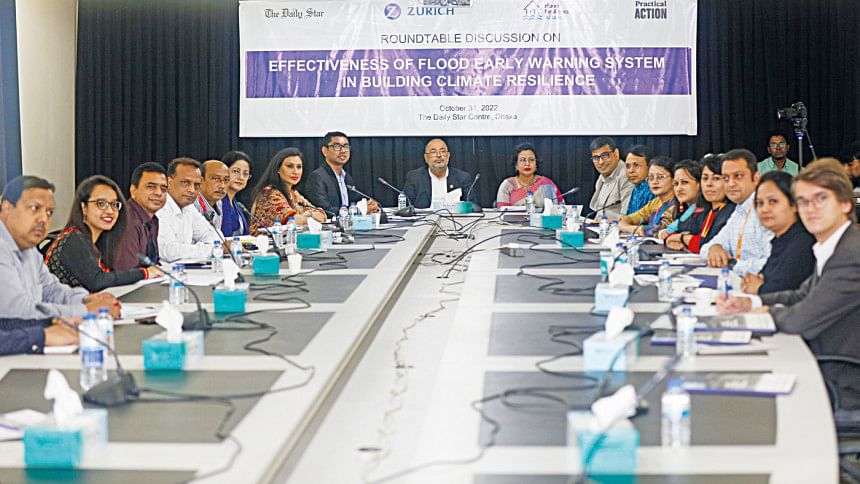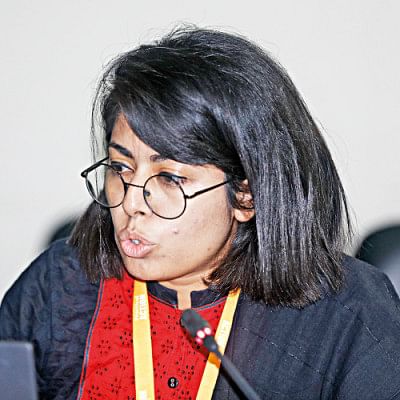 Tamanna Rahman, Project Manager, Flood Resilience, Practical Action in Bangladesh
The Flood Resilience project, funded by Z Zurich Foundation has three objectives: increasing investment in climate-smart, risk-informed development which builds resilience; improving policy at global, national or local levels for ex-ante action to flood resilience; and making climate-smart, risk-informed flood resilience practices business as usual. The project operates at four unions of two Upazilas in the Faridpur district of Bangladesh.
One of our important areas of work is the Early Warning System (EWS). EWS is the key source among the 44 sources of resilience under Flood Resilience Measurement for Communities (FRMC) tool. There are four core components to make an EWS effective – risk knowledge, technical monitoring and warning service, communication and dissemination of warnings, and community response capability.
Bangladesh is considered a role model in EWS. During cyclones, the loss and damage have been reduced significantly through effective EWS. However, a Bangladesh Bureau of Statistics data shows that only 28.19 percent of the population received early warnings between 2015 and 2020. The EWS has to be dealt with using a multi-hazard approach involving local communities. It should also consider the gender dimension and cultural diversity.
We are working on disseminating the existing Early Warning information among marginalised communities. Our dissemination channels are early warning voice messages, digital weather boards, resilience agents and disaster alert apps.  The auto-generated voice messages are presented in simple contextual language so that the community can interpret the messages and take appropriate actions such as safely storing life-saving and valuable materials, taking children and the elderly to the shelters, etc.
Ministry of Disaster Management and Relief in association with Practical Action, launched the Disaster Alert App in 2020 which is available at their website. The multi-hazard application shares information about disaster preparedness (before, during and after a disaster). People can get updates on an impending calamity through a phone call by installing the app and adding their location. They can also place rescue requests through the app which will inform the nearby registered volunteers and authorities. Moreover, the app provides information about nearby shelter, hospitals and schools.
The digital weather board supported by Practical Action in the Union Digital Centers provides disaster alerts in advance. The local resilience agents or volunteers are trained in basic disaster alters, management, search and rescue and interpreting the weather board messages and voice messages for the community.
The assessment under the Flood Resilience project shows 96 percent people are currently receiving early warnings through the project. 93 percent of people said that they got adequate time to prepare, which helped to reduce the level of loss and damage.
Floods are becoming more frequent, longer-lasting and more difficult to predict due to the impact of climate change. There are limitations to what the local communities can do with only early warning information. To minimise flood-related losses and damages, we must boost lead time and accurate forecast through the right channels to reach people at the last mile. Further collaborative research, deeper scientific knowledge and collaborative development interventions are also required to make the EWS effective in building climate resilience.
Shawkat A. Begum, PhD, Country Director, Practical Action in Bangladesh
Bangladesh is a disaster-prone country because of its morphology and geomorphology. Disasters are becoming more frequent and unpredictable due to climate change. The climate crisis is putting people, resources and the environment in a more vulnerable position. It is now everyone's responsibility to strengthen climate resilience so that we reduce the loss and damage from sudden extreme events like floods or cyclones.
Bangladesh's efforts in disaster preparedness are recognised globally. Our cyclone EWS is very effective. While working on the Flood Resilience project, we have found that there is scope to improve the existing flood EWS. We have to make the existing EWS more effective so that the end recipient can take timely action and, thus, reduce loss and damages.
Golam Mortaza, Editor, The Daily Star, Bangla
There are two aspects that need to be considered when dealing with disasters - management and resilience. People can rise on their feet again if the administration provides them with adequate support. We have to learn and adopt new knowledge and techniques to decrease the level of loss and damage caused by disasters.
Kazi Rabeya Ame, Consortium Coordinator, Care Bangladesh
The Union Disaster Management Committee (UDMC) and Ward Disaster Management Committee (WDMC) are only involved in the post-disaster rescue and response programmes. The local disaster management fund is only used for rescue and post-disaster relief activities. We should engage these resources in disaster preparedness and EWS programmes also. 
While working in collaboration with the Flood Forecasting and Warning Centre (FFWC), we found that there are gaps in installing river gauges to measure water level. Apart from installing river gauges under the SUFAL Project, we are identifying such gaps and trying to work on them efficiently. We are also developing an inundation map and vulnerability map for impact-based forecasting. The forecasting system can be made more efficient and localised by combining these two maps.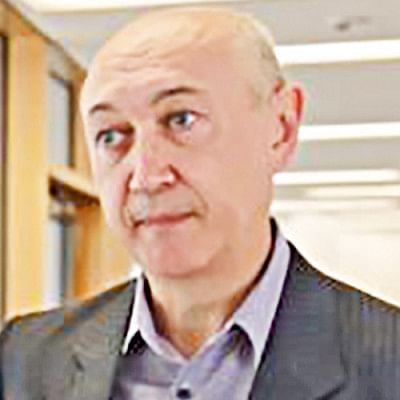 Colin McQuistan, Head of Climate and Resilience, Practical Action
Bangladesh's cyclone warning system is often used as a successful example of what a low-cost comprehensive EWS can look like in a country that may not have access to the most modern technologies.
The Santiago Network being negotiated at COP27 will be critical for delivering technical support to help climate vulnerable countries develop effective and comprehensive EWS for disaster mitigation, preparedness and anticipatory action. The most important approach for the Santiago Network in its initial years will be to support countries in identifying loss and damage requirements to create a common ground for resilience building.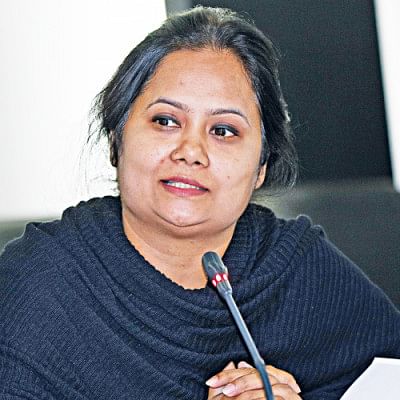 Afsari Begum, Programme Manager, Flood Resilience Project, Concern Worldwide
Although our dissemination channels are good, due to various reasons, such as  lack of human resources in Union Parishad, we are unable to spread the information to the grassroots level. Therefore, we have to work on how to increase the number of resilience agents (volunteers) in disaster-prone areas to help vulnerable communities. The Union Disaster Management Committee (UDMC) must play an important role to develop the capacity of resilience agents.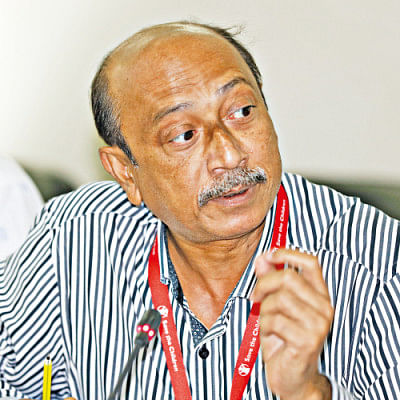 Mostak Hussain, Humanitarian Director, Save the Children in Bangladesh
The World Bank estimates that by the year 2050, there will be about 20 million climate migrants in Bangladesh. Therefore, all of us need to work together to build an efficient EWS. We need to integrate our efforts with the government's early warning mechanism to make them sustainable. The early warning message needs to be localised and made easily understandable for the locals. 1090 is a helpline number for information linked with disasters. Similarly, we need a common platform from where we can get all information, Education and Communication materials related to disasters.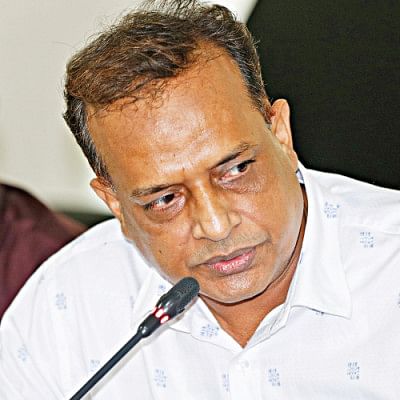 Md. Sharafat Hossain Khan, Deputy Director (Admin), Cyclone Preparedness Program (CPP), MoDMR
Due to disrupted mobile phone networks, it becomes difficult for villagers of remote areas to gain information about impending disasters. Therefore, we have to install radio stations in different isolated areas where we can communicate directly from Dhaka.
Throughout the year, we provide training to volunteers in the coastal areas to make them responsive and efficient in disseminating early warnings. Mitigation measures, such as establishing cyclone shelters and embankments in the coastal belt have reduced the disaster impacts. If we can build some efficient mechanisms of early warning dissemination such as miking, then it will help us  taking action beforehand to mitigate the level of loss and damage.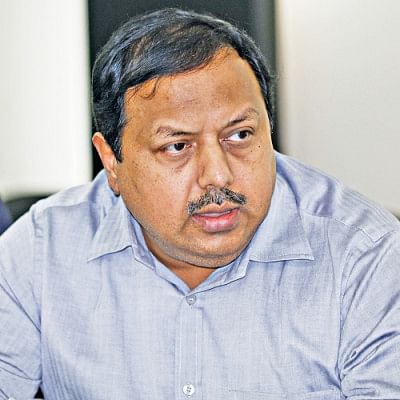 Md. Shameem Hassan, Meteorologist, Bangladesh Meteorological Department (BMD)
We must create a demand for early warning and action among vulnerable communities to make the EWS effective. The impact-based EWS needs to be application, location and sector-specific as well. If we could implement the Decision Support System (DSS) then local communities would realise how to save their lives and property through this mechanism.
We can extend the lead time for forecasting by applying the meteorological model's output to the hydrological model which would give a signal about flood forecast. Projects should be aligned with the climate risk screening tool operating system to make them effective for particular zones. More research should be carried out on these issues considering the context of Bangladesh.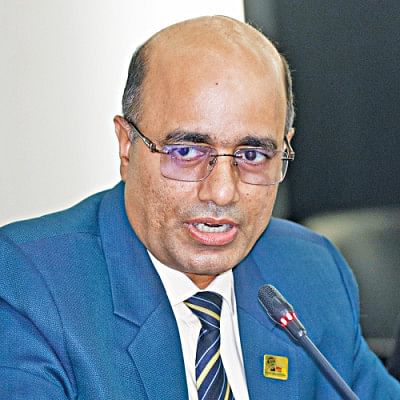 Dr Md. Shah Kamal Khan, Project Director, Agro-Meteorological Information Systems Development Project, Department of Agricultural Extension (DAE)
In 2016, the government undertook an initiative titled, "Bangladesh Weather and Climate Services Regional Project". Under this project, BMD, BWDB and DAE are working on reducing climate change-induced loss by building awareness among farmers about the timing of calamities. In the recent Cyclone Sitrang, we have gotten good results by working in collaboration. Therefore, we need to establish a strong coordination mechanism among all the stakeholders to strengthen our resilience.
We are committed to informing the targeted people about disaster forecasts. Our efforts will be successful only if we can deliver that information on time. The Water Development Board, for example, delivered information about flooding to the concerned authorities on April 11, and it helped to save crops of around 4000 hectares of land in Netrokona, Sunamganj and Sylhet. The new early warning approaches proved to be helpful for the agricultural sector. Furthermore, we must increase private and public partnerships to promote these activities.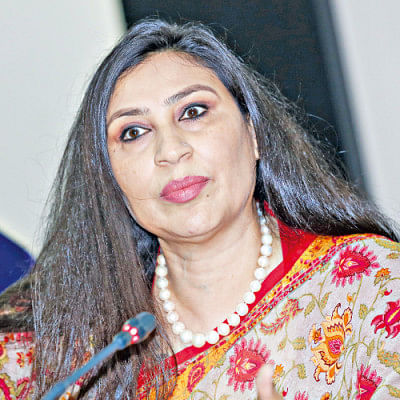 Mahjabeen Khaled, Former MP, Jatiya Sangsad
We need to think about how the affected people can be provided with new opportunities to mitigate the loss and damage from disasters. A long term vision is required for their rehabilitation since many of them migrate to Dhaka.
There is a coordination gap among the related ministries. We must include other relevant ministries in the loop to address climate migration. A regulation should be passed for corporates in which investing a particular amount of their  Corporate Social Responsibility (CSR) funds should be made obligatory to combat climate change.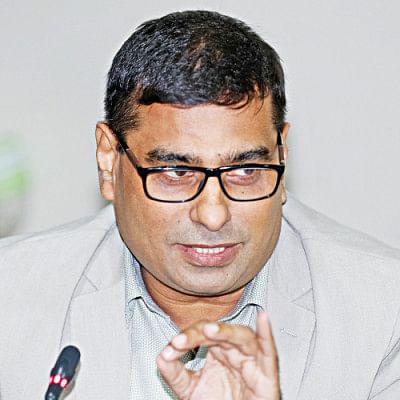 Arif Abdullah Khan, Programme Specialist, UNDP
We divide floods in Bangladesh into flash floods, monsoon floods and tidal floods. While developing the EWS, we have to keep in mind that warning systems are different for each type.
There is nothing much to do about flash floods since water enters very quickly. However, we can take adequate preparation for monsoon and tidal floods. Unfortunately, 70 percent of people don't get a warning before these floods.
We must disseminate information regarding the depth, duration, height and velocity of water to the local people in a contextualised language.
Many organisations are now working for the EWS but still there is a lack of coordination among them. The Ministry of Disaster Management and Relief should take the lead and coordinate.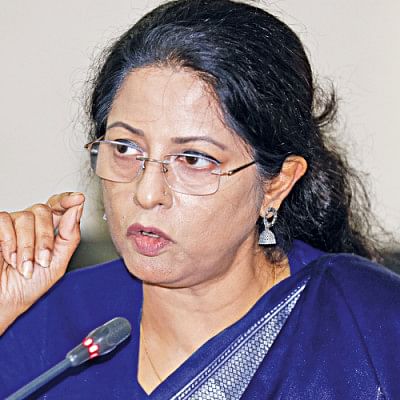 Dilruba Haider, Programme Specialist, UN WOMEN
We have done well in making an early warning message but the challenge lies with reaching the vulnerable community, especially women, on time.
The next step is to translate the early warning for local people. Currently, our EWS stands for seaports and river ports. Here, we have a huge scope to make this warning system understandable for vulnerable women so that they can understand their responsibilities.
The Cyclone Preparedness Programme has been a source of pride for us. We came to know here that 50 percent of Cyclone Prepared Centres' volunteers are women. We can extend this experience for the flood as well.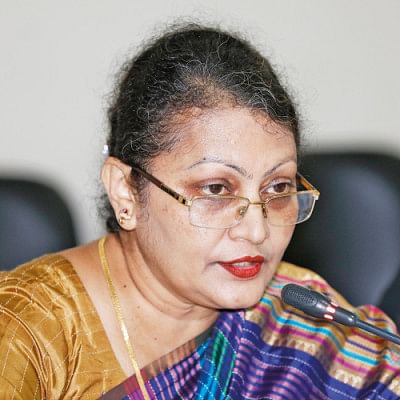 Dr Towhida Rashid, Professor & Chairman, Department of Meteorology, University of Dhaka
We have to identify flood risk zones. We need to follow a 2D hydrodynamic model, instead of the existing 1D model, to get information about the depth and velocity of floods. It will also help us understand the dynamic behaviour of a river, and, thus, the inundation of the river. It will improve our flood forecast capabilities.
During her recent visit to India, PM Sheikh Hasina asked for flood data from more upstream stations on transboundary rivers. This information is crucial for accurate and increased lead time for flood forecasts. Season-to-season forecast is also crucial for disaster preparedness.
There should be strong collaboration between government organisations, non-governmental organisations and academia.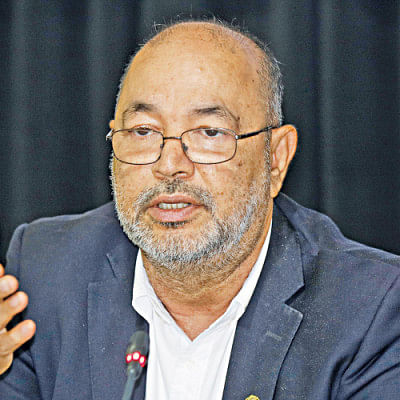 Dr Md. Enamur Rahman MP, State Minister, MoDMR
Our EWS, particularly flood forecasting, must be improved so that we get a comprehensive forecast of floods. This year, for example, we received a forecast once the water started to rise. If we received the forecast earlier, we could have been better prepared to tackle the disaster. The Sylhet flood has also exposed our weakness in search and rescue preparedness. However, during this year's flood in Sylhet division, the government could successfully evacuate around 9.5 lakh people in 12 hours. As part of the flood preparedness effort, we have been distributing large multipurpose accessible rescue boats to flood-prone districts since 2020, which proved very useful during this year's flood.
We are also lagging behind in terms of research in early warning systems. A memorandum of understanding has been signed between the Disaster Management Ministry and Melbourne University and another between Melbourne University and Dhaka University, for research and development on this front.
I will discuss the roundtable's recommendations with my colleagues in the ministry and try to accommodate them in our policies and action plans.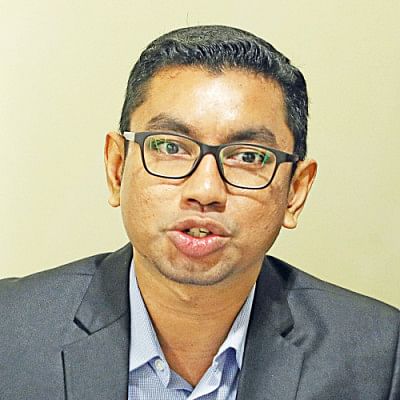 Tanjim Ferdous, In-Charge, NGOs & Foreign Missions, Business Development Team, The Daily Star & Moderator of the session
Bangladesh has been able to reduce the loss and damage from disasters significantly by investing in disaster preparedness including the establishment of EWS. However, we need to improve our EWS, particularly flood EWS, to cope with the changing dynamics of disasters.
Recommendations
Boost lead time and forecast accuracy to minimise flood-related losses and damages.
Encourage collaborative research, deeper scientific knowledge-building and collaborative development interventions  to make the EWS effective in building climate resilience.
Modernise EWS with a focus on impact-based flood forecasting.
Establish a  common platform to gather and disseminate disaster-related information. 
Increase the number of resilient agents or volunteers  to help the flood-prone vulnerable communities.
Disseminate climate forecasts round the year instead of in a particular season.
Ensure strong coordination among government and non-government stakeholders  under the leadership of The Ministry of Disaster Management and Relief.
Present EW messages in a simple contextual language so the community can interpret the inclusive messages and take appropriate actions.
Combine inundation map and vulnerability map to make the forecast system more efficient.
Involve local communities and disaster management committees at Union and Ward level in disaster preparedness and EWS programmes.