Accelerating Digital Transformation through Challenging Time
The Daily Star and Grameenphone Ltd. jointly organised an online discussion titled "Accelerating Digital Transformation through Challenging Time" on May 17, 2021. Here we publish a summary of the discussion.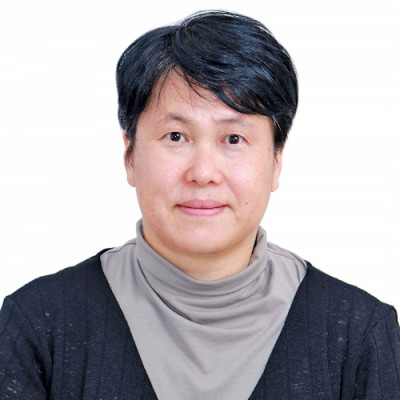 Dr Atsuko Okuda, Regional Director, International Telecommunication Union (ITU)
The UN secretary-general issued a report highlighting eight key pillars where digital cooperation is needed. We believe this is particularly relevant in the time of COVID response and recovery. In addition to the global vision and landscape that he described, ITU has a specific mandate to connect and be connected by 2030 called the ITU Connect 2030 Agenda which focuses on growth, inclusivity, sustainability, innovation, and partnership. Through these initiatives, we aim to achieve and support the member countries to strengthen the role of ICT. Awareness-raising is also key to narrowing the digital divide that exists in the nation.
About a year ago, with the onset of the pandemic, digital technology was seen as part of the solution to mitigating the negative impact of COVID-19. At the ITU, we observed a significant increase in terms of subscriptions, usage of the internet, and spread of devices. We believe this trend will certainly continue in 2021 and the role of the ICT sector in the recovery from COVID will be further emphasised and accentuated moving forward.
In this global landscape, Bangladesh has a lot to celebrate. The Asia Development Bank stated that despite the negative consequences of COVID, the Bangladesh economy is projected to recover very fast. It is anticipated that, in a few years' time, Bangladesh will achieve better digital connectivity, and close in on its vision 2040 with 5G on the horizon.
Furthermore, in the digital arena, Bangladesh has many achievements, ranging from digital penetration to the development of government portals, digital ID cards and digital centres. We believe that the pace of progress has been significant. I would like to congratulate Bangladesh for achieving so much in such a short period of time.
I would also like to share some statistics that ITU has collected which will, perhaps, show the way forward for Bangladesh to grow even faster. While coverage and usage are growing very fast, we noticed a disparity in the gender aspect that might be quite specific to Bangladesh. For instance, the ratio of male to female mobile phone ownership is 54 to 31. I believe that there is a chance for targeted interventions to narrow this divide and expand the usage of digital devices even further.
In addition, if we look at internet usage as well as the traffic, we will see that the number of individual users could be increased once the digital divide is equalised, as more users start using internet at home and at school.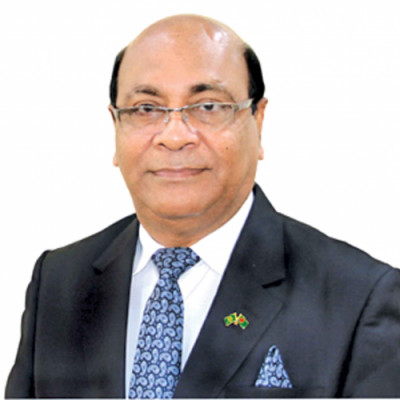 Shyam Sunder Sikder,
Chairman, Bangladesh Telecommunication Regulatory Commission (BTRC)
The situation in Bangladesh has improved significantly. In today's context, what has been extensively proven to be effective in Bangladesh's case is digital infrastructure. There are two parts to this: broadband connectivity and mobile connectivity.
For the former, fibre optic cable has been established across the country for more than 125,000 kilometres. Mobile operators have progressed to a great extent and have immense coverage. However, despite this coverage, the public is unable to make full use of it. One reason for this is that the device required to use 4G is not available to the masses. However, one good news is that Bangladesh is now manufacturing mobile devices of which 80 percent are smartphones. With this, we can meet the demand for smartphones and end this scarcity.
Digital services are on the rise. During the pandemic, technology has played a significant role in our lives and has opened our eyes to more innovative ideas. The services we might have provided five or more years later are now being provided due to the pandemic.
Our mobile operators have given us great solutions and contributed greatly to helping us overcome this challenging situation. Improving the service quality of mobile operators is still needed, and some other shortcomings remain. Mobile operators further need to make investments in infrastructure. One tower can be shared between operators and this can help reduce investment costs for infrastructure.
The question we need to think more about, however, is: how do we bridge the digital divide?
Mustafa Jabbar,
Minister, Ministry of Post, Telecommunication and Information Technology
Before 2018, we had always prioritised connectivity, primarily through mobile phones. However, cable connections through ISPs were not prevalent throughout the country. Plans regarding the development of connectivity were always centred around metropolitan areas.
For the first time ever, our ICT division took up an initiative to connect 2600 unions throughout the country. Reaching the unions was the first step towards reaching individual villages within the unions, and that's why this was such a remarkable plan.
There was still around 700 unions which we could not reach through traditional means. There, we bundled the fibre optic cable along with the electric cable.
While we are always trying to increase connectivity, a digital divide still exists and is a serious challenge.
Our telecommunication companies have done a great job with 4G, even amidst COVID. 4G has even allowed children, residing in slums, to access online classes through a smartphone.   
We are making great progress. Our country is producing and exporting mobile phones to big markets in first world countries. A lot of big mobile phone companies are interested in investing in our market. I predict that Bangladesh will be a key player in the global mobile phone market in the coming decades.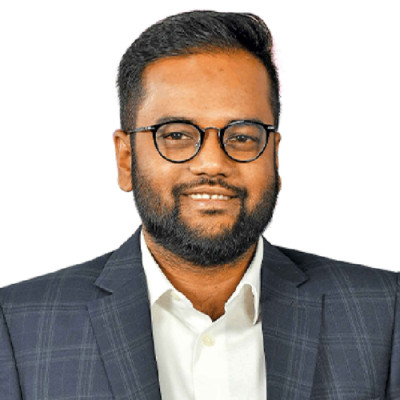 Solaiman Alam, Chief Digital and Strategy Officer, Grameenphone Ltd.
I think often when we spend too much time thinking about what we are yet to achieve, it is easy to lose sight of the tremendous achievements we have already made. A key component of the industry's success is the vision of 'Digital Bangladesh', which our government had.
In terms of connecting the nation by 2030, there are three key points of focus. The first is infrastructure. As our speakers have already discussed, our infrastructure has been developing at a tremendous rate. Now our target is to bring the unconnected and unserved population into the network. To make this economically feasible, the private and public sector have to work together.
Our second priority is to make smartphones, specifically ones that support 4G, available to all. Price should not be a barrier, as otherwise, people will continue to use 'non-smart' phones. We have to ensure that smartphones are available at that price.
Thirdly, we have to focus on creating an ecosystem that the people want to use. This has to be done through both policy-making and strategic partnerships.
People have to be incentivised to use digital facilities. Setting up a system alone isn't enough. We have to make digital engagement interesting for the consumer at the end of the day.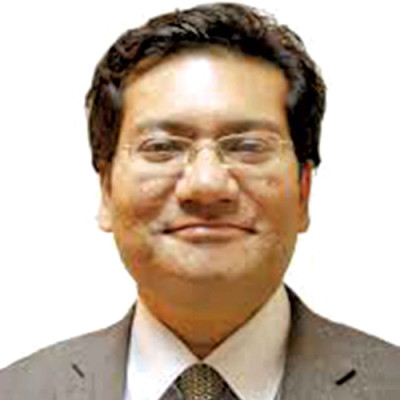 Anir Chowdhury, Policy Advisor, a2i
COVID has been a part of our lives since March 2020. Since it emerged, we've moved many traditional facilities online. From education to healthcare, a lot of things have completely moved online. From that perspective, COVID has helped accelerate the growth of certain things. People who have access to online services are thriving. But those who lack access to online facilities, are suffering.
While subsidies were announced for small and medium enterprises (SMEs), these businesses could not access them as they were not able to adapt to this online system.
Connectivity is a lifeline now. If you have it, you thrive. If you don't, you will drown. Essentially, right now, our focus should be on the people who lack connectivity. From a policy perspective, the government, BTRC, ICT division, telecommunication companies, etc., have to set a collective goal on how to take services to the underserved. Private and public sector need to work together.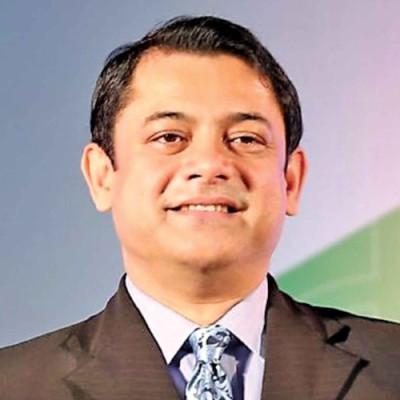 Syed Almas Kabir,
President, Bangladesh Association of Software and Information
There is definitely a lack of access, but also a lack of content. It's a chicken-and-egg situation where, due to lack of content, specifically Bengali content, a lot of people are not opting to use internet facilities. Therefore, while I support the idea of telecommunication companies investing in 5G infrastructure, they must also ensure there is sufficient content so that the underserved people begin using these facilities.
While the cost of bandwidth has come down significantly in recent years, the transmission cost is still extremely high. We have to address this immediately. If the National Board of Revenue (NBR) recognises that these network providers are key to the development of the overall economy, then we can drive down this cost. Network providers are the vehicles through which all e-services, which have become prominent during COVID, can travel. Instead of placing a high burden of tax on the network providers, I recommend taxing these services, such as software development, e-commerce, online businesses, etc., that use the network providers to gain access to the market.
Simultaneously, we should also take the initiative to help students. Education is fully online now, but not all students can afford to buy a device that connects them to the internet. So, maybe we can somehow make these devices more affordable, whether through subsidies or lease programmes, but it's definitely something that the government and other stakeholders should be looking into.
Selim R. F. Hussain, Managing Director, BRAC Bank
At BRAC Bank, digital transactions increased from 15-17 percent in January 2020 to around 45 percent today. We expect it to rise to around 95 percent in the next three years. Bangladesh is in an ideal position to take advantage of this dramatic change in customer behaviour.
We must accelerate our efforts to make digital device and channel usage more attractive for all income groups. Prices and duties should be adjusted so that everybody can access digital channels. Less than 40 percent of mobile users in Bangladesh use smartphones. We need to take steps to increase the number of smartphone users immediately.
We need to invest in the digital ecosystem so that SME clients shift from cash to digital payment or banking services. BRAC Bank's MFS subsidiary bKash has made enormous investments in the digital ecosystem over the years. However, hundreds of more organisations need to do the same. The government too must invest more in this area.
The government should adopt a coordinated initiative to educate people on digitalisation, cybersecurity, and digital channel usage both personally and professionally. Digitalisation is the only way forward for Bangladesh. All sectors have to be digitally dependent and driven by technology, digital connectivity, and digital solution-based services.  
The taxes and duties imposed on the import of technology in Bangladesh do not align with the concept of a digital-friendly country. Investing in cybersecurity equipment is crucial, but our country imposes up to 70 percent duties on it. This needs to change.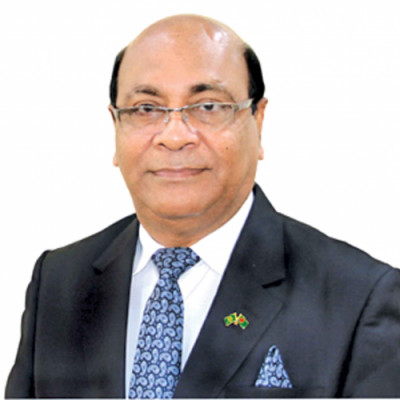 Shyam Sunder Sikder,
Chairman, BTRC
The physical infrastructure required for digital connectivity has already been established, so now we need to develop content. The Ministry of Education must step up in developing educational content. The next step is improving service connectivity for health, telemedicine, educational, judiciary, e-governmental, and e-commerce services.
The Eighth Five-Year Plan includes plans of reducing internet prices. We want the same tariff rate to be maintained at the district, Upazila and union level. The policy for the tariff rate has been drafted and will soon be formally issued. Although transmission costs increase if internet service providers (ISPs) reach the union level, not branching out will lead to a shrinking customer base. Therefore, we encourage them to create a market at the union level by providing affordable internet in those areas.
A Very Small Aperture Terminal (VSAT) licensing policy exists. However, we are still working on revenue-sharing and licensing fees in this regard. The groundwork has been laid out, and only the formal launch of satellite services remains.
Syed Mohammad Kamal,
Country Manager, MasterCard Bangladesh
Recently, a global survey to gain COVID-19 recovery insight on digital commerce has shown that an extra 900 billion dollars' worth of transactions were made globally during the pandemic. Before the pandemic hit, one dollar for every seven dollars spent was digitally paid. This has become one dollar for every five dollars spent during the pandemic, which is a significant development. Digital payments have increased by 20 to 30 percent in digital commerce globally.
In pre-pandemic Bangladesh, cards were used in digital commerce for transactions that amounted to Tk 200 crore per month. In February and March, this had risen to Tk 663 crore per month. The overall contribution of digital payment in digital commerce was 15 percent, which has now increased to 37 percent. This means our growth in digital payments is much higher than in many other countries. Digital payments in Bangladesh amount to Tk 4,200 crore every month. If we include P2P transfers of MFS and card withdrawals, digital transactions amount to Tk 32,000 crore per month.
The government should provide more incentives to the digital payment sector to hold onto the immense progress we have made. The incentives could be managed by Bangladesh Bank and follow the same system as the remittance sector.
A significant part of digital commerce is f-commerce. There are millions of f-commerce entrepreneurs. However, since they cannot enter mainstream digital commerce, they can't be end-to-end digital and have to resort to cash-on delivery. If cash-on deliveries keep rising, our digital payment numbers will fall. Therefore, we must work out how f-commerce can be integrated into mainstream digital commerce. Organisations like the Bangladesh Association of Software and Information Services (BASIS) could endorse f-commerce sites so they can be end-to-end digital.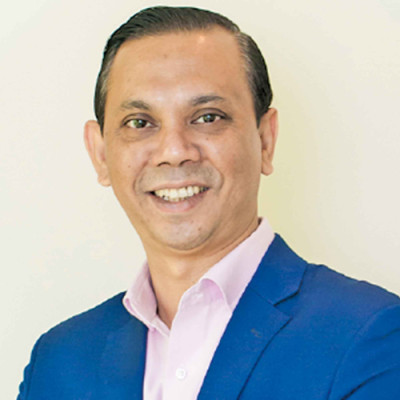 Mominul Islam, Managing Director and CEO, IPDC Finance
Banks in Bangladesh have been doing well in SME financing in the past few years. But we are still far behind. Digital transformation allows us to efficiently and cost effectively reach rural small to medium entrepreneurs. But our products are still traditional. The financial sector could collaborate with telecommunication companies' distributors to get products and services to the marginalised areas.
In 2019, IPDC created a block-chain based digital supply chain finance platform. The biggest challenge with SME financing is that their transaction data is not readily available. But a significant part of SMEs is included in the corporate value chain. Since they are the suppliers, distributors or retailers of big corporates, the corporates have immense data on them. When there was a considerable disruption in the supply chain during the pandemic, corporates were eager to collaborate with us to get their suppliers within financial inclusion and restore the supply system quickly. We hope to connect all banks and financial institutions to our platform by next year. By 2025, we will connect ten lakh SMEs and CSMEs. The government can also take on some block-chain based projects, such as trade licensing.
MFS has made tremendous improvement in the payment ecosystem, but financial inclusion is not only about payment. It also includes savings, credit, insurance and financial literacy. MFS has made P2P transactions more accessible, but the 1.5 percent transaction cost makes high-frequency B2B transactions too expensive. The charge can be anywhere from 75 percent to 300 percent, whereas the loan interest is only nine percent. Therefore, we must figure out how to reduce transaction costs for B2B transactions.
Adnan Imtiaz Halim, CEO, Sheba.xyz
We have witnessed a revolution since the 2008 manifesto of Digital Bangladesh. We know what changes we want to see in the next 5-10 years. The only thing that has changed is that the COVID-19 pandemic has pushed us to adopt things sooner. We have seen enormous progress in the first year of the pandemic. If we want to accelerate the progress, we should welcome as much innovation as possible. There are many collaboration gaps in infrastructure development. We are doing many things simultaneously, which is making the process much slower. We could introduce Application Programming Interface (API) banking. All infrastructure companies like telecommunication companies and banks should be connected to API banking.
Mustafa Jabbar,
Minister, Ministry of Post, Telecommunication and Information Technology
Bangladesh is fully prepared to launch 5G. Technological advancement following the launch of 5G is expected to be immense. We have been working on many projects to introduce the connectivity needed to digitise economic zones. The six economic zones will all be capable of 5G. We will launch 5G countrywide by this year, but 5G is not a consumer product or meant to be used for digital transactions. It is an industrial product that may be used as a regular product further down the line.
Digital security should be one of our primary concerns. Currently, the most unsafe place for people is social media. We do not know the real extent of cyber-attacks, money laundering, misappropriation, and hacking in the country. We have been trying to promote digital financial services, but such services are scamming vast numbers of people. The Digital Security Act must either be updated or a separate law for social media should be created.
4G and fibre optic connectivity will reach every corner of Bangladesh by 2022. We are importing mobile phone components at almost zero duty so that smartphones can be made more affordable and accessible. The duty on computers should be increased, but the duty and VAT on computer components should be zero. All of this will help us transform from an importer of hardware and software to an exporter.
Session takeaway from the moderator
Khairul Basher,
Head of Communications, Grameenphone
Thanks to all for your valuable opinions as we celebrate World Telecommunication and Information Society Day across the world today. Special thank goes to Dr Atsuko Okuda, ITU Representative and Regional Director for the Asia and Pacific. She has addressed some very important issues that we need to work on in Bangladesh. We need to unlock all the potentials and build a better Bangladesh according to the discussed goals, especially the five ITU goals and targets—Growth, Inclusiveness, Sustainability, innovation, and Partnerships. We all are here committed to connecting Bangladesh to unfolding the possibilities to achieve more, and as the discussion revealed, which can be achieved through enabling and fostering access to the use of telecommunications and ICT; closing the digital divide and providing broadband access for all; managing emerging risks, challenges, and opportunities with the support of ever-growing telecommunication sector; enabling innovation telecom and ICT sector to accelerate the digital transformation; and strengthening cooperation among the ITU members and all other stakeholders.