Rohingya crisis: US won't say 'ethnic cleansing'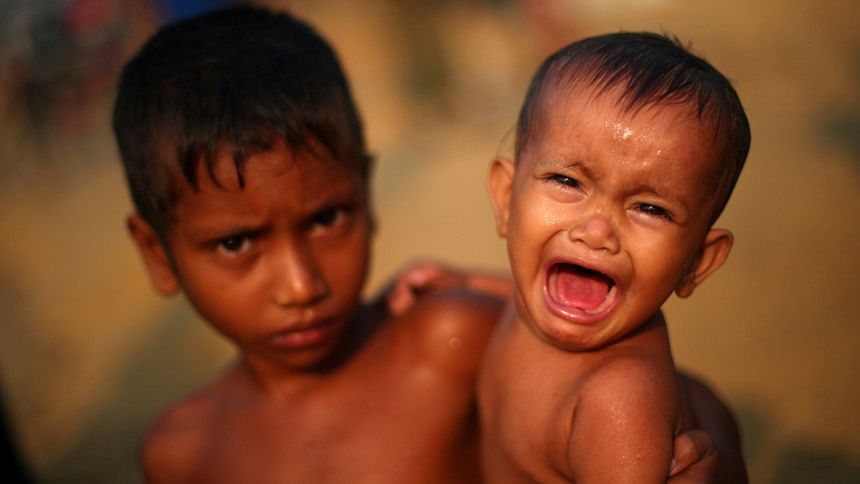 US government officials declined on Tuesday to characterize the treatment of Myanmar's Rohingya Muslims as ethnic cleansing, but listed new measures including targeted sanctions Washington is considering to address the crisis.
"I'm not in a position ... to characterize it today, but to me this very closely resembles some of the worst kind of atrocities that I've seen during a long career," Mark Storella Deputy Assistant Secretary of State from the Bureau Of Population, Refugees and Migration said at a Senate hearing, when pressed to say whether he viewed the situation as ethnic cleansing.
Hundreds of thousands of Rohingya Muslims have fled Myanmar's Rakhine state since security forces responded to Rohingya militants' attacks on August 25 by launching a crackdown the United Nations has denounced as ethnic cleansing.
Myanmar, also known as Burma, rejects that accusation, insisting action was needed to combat "terrorists" who killed civilians.
But it has left the world community counting the cost as international organizations and the government of Bangladesh, which has taken in the vast majority of the refugees, race to provide food, water and medical care.
Many US lawmakers have clamored for a strong US response to the crisis and criticized government leader Aung San Suu Kyi, a Nobel peace laureate once hugely popular in Washington, for failing to do more.
"She's an impressive person, but she's not taking on the challenge," said Senator Ben Cardin, the ranking Democrat on the Senate Foreign Relations Committee.
Cardin said he considered the treatment of the Rohingya genocide.
The State Department said on Monday that Washington is taking steps and considering a range of further actions over Myanmar's treatment of the Rohingya, including targeted sanctions under its Global Magnitsky law.
At the foreign relations committee hearing, Patrick Murphy, Deputy Assistant Secretary of State for East Asian And Pacific Affairs, said broader sanctions were also being considered, but cautioned that doing so could lessen the US government's ability to influence the Myanmar government to change.