Angelina Jolie to visit refugee camps in Cox's Bazar tomorrow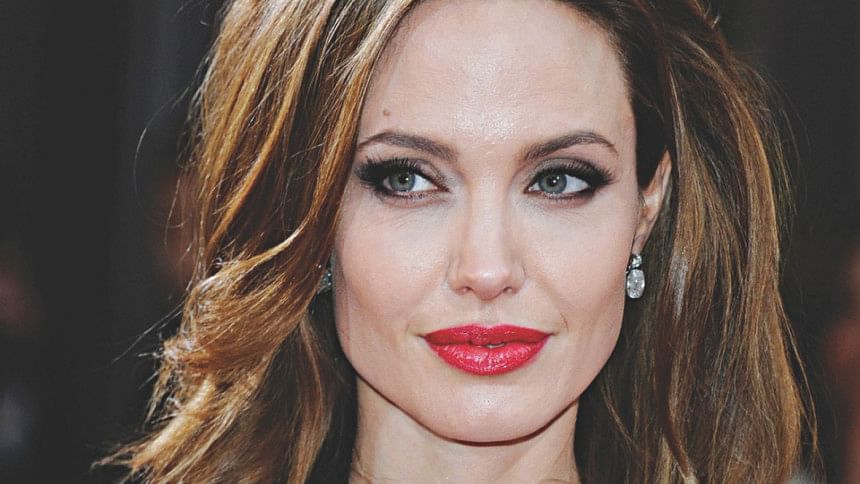 Film star Angelina Jolie is scheduled to meet Rohingya women, who were victims of sexual violence in Myanmar's Rakhine State during a brutal military operation in August 2017, in Cox's Bazar Rohingya camps tomorrow.
Talking to The Daily Star yesterday, Abul Kalam, refugee rehabilitation and repatriation commissioner (RRRC), confirmed it. 
Jolie, a special envoy of the United Nations High Commissioner for Refugees and co-founder of the Preventing Sexual Violence Initiative, strongly raised voice against sexual violence of Rohingya Women and Children in Myanmar's Rakhine State.
On November 15, 2017, the Hollywood actress told a Bangladesh delegation in the Canadian city of Vancouver that she was planning to see the Rohingya victims of sexual violence.
The RRRC did not go into detail about her trip to Cox's Bazar.
Contacted, UNHCR officials in Dhaka also confirmed Jolie's visit, but declined to comment about her programme schedule in Bangladesh.
Over 800,000 Rohingyas have fled Myanmar since late August 2017, driven out by the military's actions that a UN Fact Finding Mission described as genocide, crimes against humanity and war crimes.