'10,000 more Rohingyas enter Bangladesh'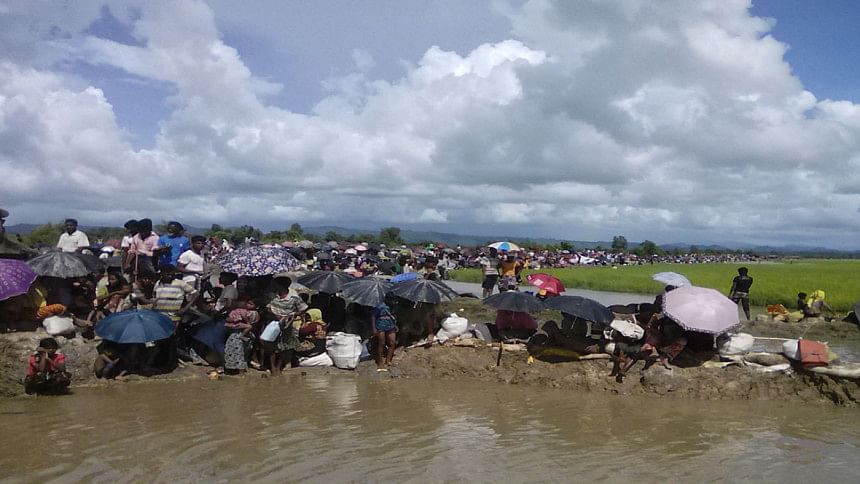 Amid concerns of further exodus, over 10,000 more Rohingya refugees intruded into Bangladesh today through Cox's Bazar fleeing from persecution in Myanmar.
"Over 10,000 Rohingya refugees intruded until 11:00am," Palongkhali Union Parishad Chairman Abdul Gafur Chowdhury told our local staff correspondent on today's development.
Visiting the spot, The Daily Star found thousands of Rohingyas, including women and children, taking shelter about three kilometres off from Anjumanpara barrage.
They are presumed to have crossed the Naf River on boats.
Border Guard Bangladesh (BGB) members patrolling in the area told The Daily Star they had kept the Rohingyas on hold at the border. They will be taken to Ukhi's Balukhali later.
According to the last estimate, some 515,000 Rohingyas have arrived in Bangladesh from Myanmar's western state of Rakhine since August 25 following persecution.
United Nations has warned of further exodus.