Philippines' Duterte cites genocide in Myanmar, says will take refugees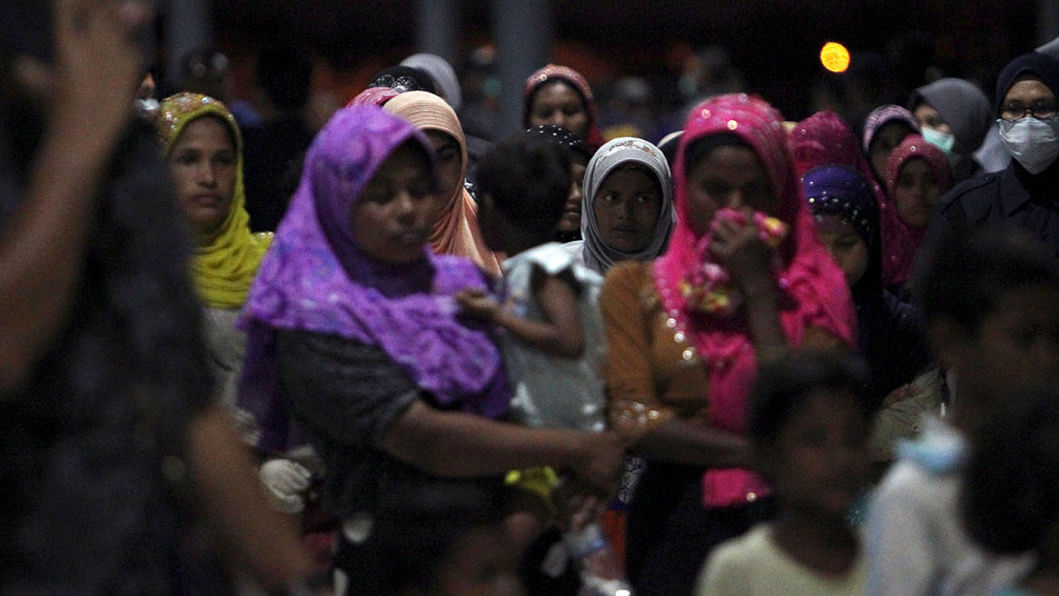 Philippine President Rodrigo Duterte yesterday said that "genocide" was taking place in Myanmar and he was willing to accept Rohingya Muslim refugees fleeing from it, though Europe should help too.
The United Nations and rights groups say some 700,000 people, most of them Rohingya, have fled from Myanmar into Bangladesh since August last year when Rohingya militant attacks on the security forces sparked a military crackdown.
The United Nations and several Western countries have said the Myanmar action constitutes ethnic cleansing but Myanmar rejects that. It says its security forces have been conducting legitimate operations against "terrorists".
Duterte, in a wide-ranging speech to farmers and agriculture officials at the presidential palace, touched on various issues including his recent decision to withdraw from the International Criminal Court over its decision to open a preliminary investigation into his bloody war on drugs.
Drawing the ire of officials in Myanmar, Duterte then expressed sympathy for the Rohingya and offered to help.
"I really pity the people there," Duterte said. "I'm willing to accept refugees. Rohingyas, yes. I will help but we should split them with Europe."
He also mentioned the inability of the international community to resolve problems in Myanmar.
"They can't even solve the Rohingya. That's what genocide is, if I may say so," Duterte said.
Myanmar has rejected any suggestion genocide is taking place and its government spokesman, Zaw Htay, said Duterte's comments did not reflect the real situation.
"He doesn't know anything about Myanmar," Zaw Htay told Reuters. "The usual behaviour of that person is to speak without restraint. That's why he said that."
Zaw Htay said as far as he knew, Philippines fully supported Myanmar's efforts to solve issues in its western Rakhine state, where most Rohingya are from.
Myanmar "will ask whether this is the official intention of the president", Zaw Htay said.
Duterte's comments were broadcast live on television and later included in a transcript of his speech, issued by his office.
Such a denunciation by a Southeast Asian leader of a neighbour is rare.
Both the Philippines and Myanmar are members of the Association of South East Asian Nations which has long upheld a convention of withholding criticism of fellow members.
Duterte did not refer by name to Myanmar leader Aung San Suu Kyi, who has been heavily criticised abroad for failing to stand up for the largely stateless Rohingya, only saying: "That woman, she is my friend."
Philippine government officials said they were checking to determine what discussions had been held on the issue and if any estimate for the number of refugees who might come had been agreed on.
Muslim-majority Malaysia is home to more than 100,000 Rohingya and about 40,000 of them are in India.
No Western governments have initiated programmes to take in large numbers of Rohingya refugees but say they support efforts by Bangladesh and Myanmar to reach an agreement on their voluntary repatriation back to Myanmar.