Rohingya Refugees: UN expert warns of rushed plans for Rohingyas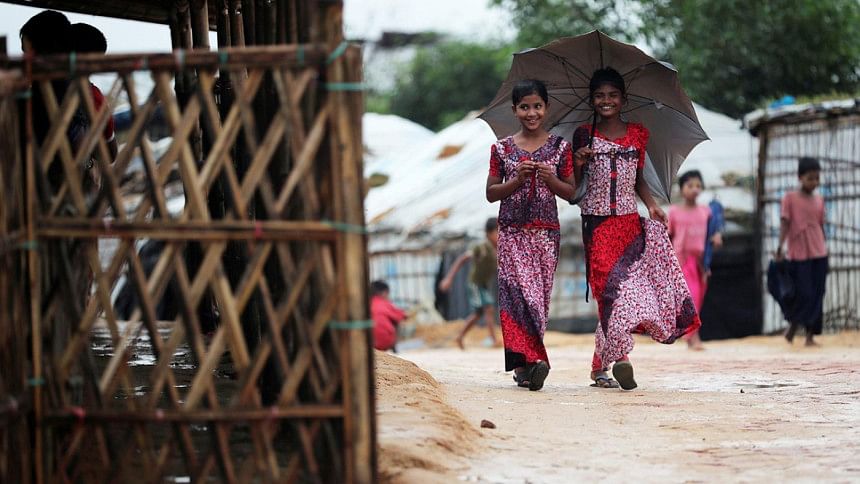 -- UN investigator urges Bangladesh to drop Nov repatriation plan
-- Says Rohingyas "in deep fear of their names being on the list" 
The United Nations' human rights investigator on Myanmar urged Bangladesh on Tuesday to drop plans to start repatriating hundreds of thousands of Rohingya refugees to Rakhine state this month, warning they would face a "high risk of persecution".
More than 700,000 Rohingya refugees crossed into Bangladesh from western Myanmar, UN agencies say, after Rohingya insurgent attacks on Myanmar security forces in August 2017 triggered a sweeping military crackdown.
The two countries agreed on October 30 to begin the returns to Myanmar in mid-November. The UN refugee agency has already said that conditions in Rakhine state were "not yet conducive for returns".
Yanghee Lee, UN special rapporteur on human rights in Myanmar, said in a statement that she had received credible information from the refugees in Cox's Bazar that "they are in deep fear of their names being on the list to be repatriated, causing distress and anguish".
She had not seen any evidence of the government of Myanmar creating an environment where the Rohingya can return to their place of origin and live in safety with their rights guaranteed.
It has "failed to provide guarantees they would not suffer the same persecution and horrific violence all over again," Lee said.
"I urge the governments of Bangladesh and Myanmar to halt these rushed plans for repatriation," she said.
The root causes of the crisis must first be dealt with, including the right to citizenship and freedom of movement, she said. Myanmar does not consider the Rohingya a native ethnic group. Many in the Buddhist-majority country call the Rohingya "Bengalis", suggesting they belong in Bangladesh.