MPs propose for all-party JS body to deal with Rohingya crisis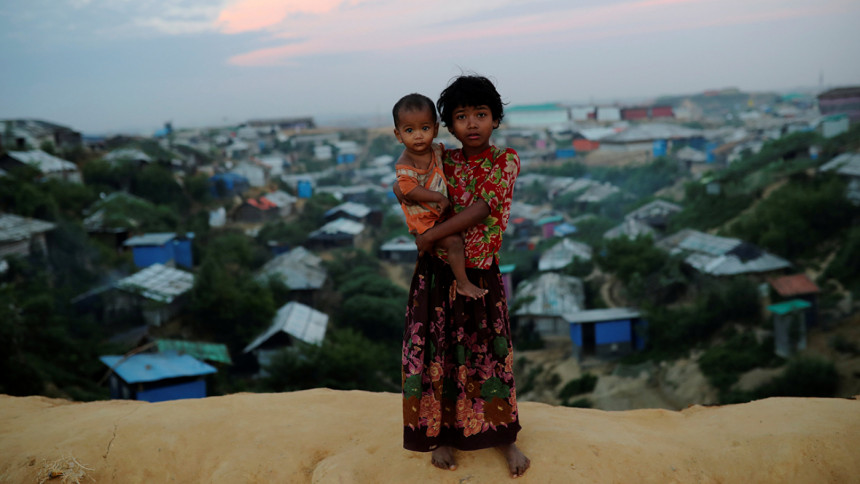 Four senior MPs of the ruling alliance tonight proposed for forming of an all-party parliamentary committee to work out a solution to the Rohingya crisis and repatriate them to their country.
They also suggested the speaker fixing a day for discussion on the burning issue in parliament.
Speaking on point of order, Awami League MP Mohammad Nasim, Workers Party President Rashed Khan Menon, Jatiya Samajtantrik Dal President Hasanul Haq Inu and Bangladesh Traikat Federation chairman Syed Nazibul Bashar Maijbhandari came up with the proposal.
Nasim first raised the issue saying the problem has not been solved though different foreign leaders visiting Bangladesh and gave lip services while only three Rohingys have so far returned to their country.
"As the parliament session is going on, Mr Speaker you please fix a day for discussion on the Rohingya problem so that all party MPs can discuss the ways to solve the problem," he said.
Nasim, also a presidium member of AL, said an all-party parliamentary body can be formed if necessary and they can visit India, China and Myanmar to take necessary measures for resolving the crisis.
Supporting his proposal, Inu said it is necessary to convey the country's people and the international community about the views of the MPs of 11th parliament on the Rohingya issue.
"A parliamentary party also can place a report in the House after visiting the United Nations. Rohingya problem will not be resolved without a tripartite initiative of Bangladesh, UN and Myanmar as it is an international issue," Inu also said.
Menon raised the question about the justification of the bilateral agreement signed between Bangladesh and Myanmar over sending Rohingyas to their homeland.
He also said the foreign fiends of Bangladesh did their politics regarding Rohingya issue.