Cholera vaccines for Rohingyas: Health minister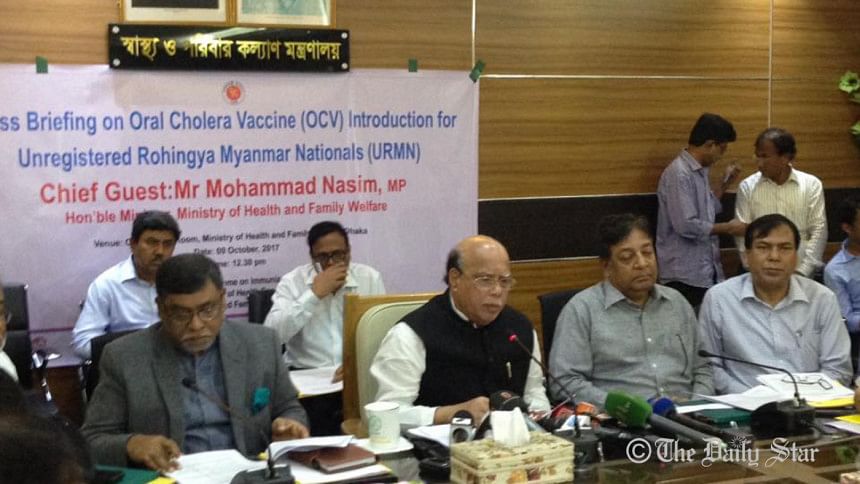 Bangladesh government will be giving cholera vaccines to Rohingyas fearing an outbreak of the disease, Health Minister Mohammad Nasim said today.
"We found diarrhea and dysentery patients among the Rohingyas, so, we can't rule out the odds of cholera outbreak," Nasim said in a press briefing at his office.
Cholera may spread due to poor efforts of safe drinking water, he said.
The vaccines will be given in two phases – the first to be administered to 650,000 Rohingyas from October 10-15, and the second phase to 250,000 from October 31-November 5, including children.