China assures help in Rohingya repatriation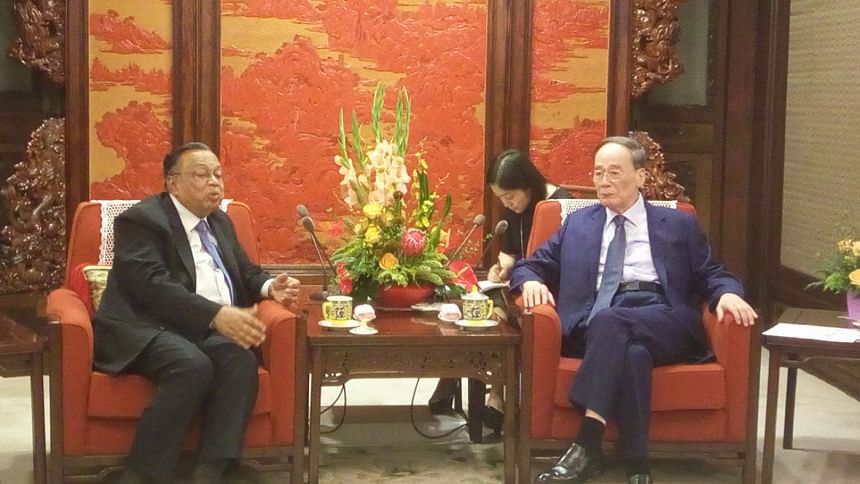 China will assist in the repatriation of Rohingya mass who have been living as refugees in Bangladesh, fleeing from persecution in Myanmar.
The country's Foreign Minister Wang Yi extended the assurance to his Bangladesh counterpart AH Mahmood Ali at a bilateral meeting in Beijing today.
Describing the situation of 1.1 million Rohingya refugees in Bangladesh, Minister Ali sought China's active support in the repatriation process, says a foreign ministry press release.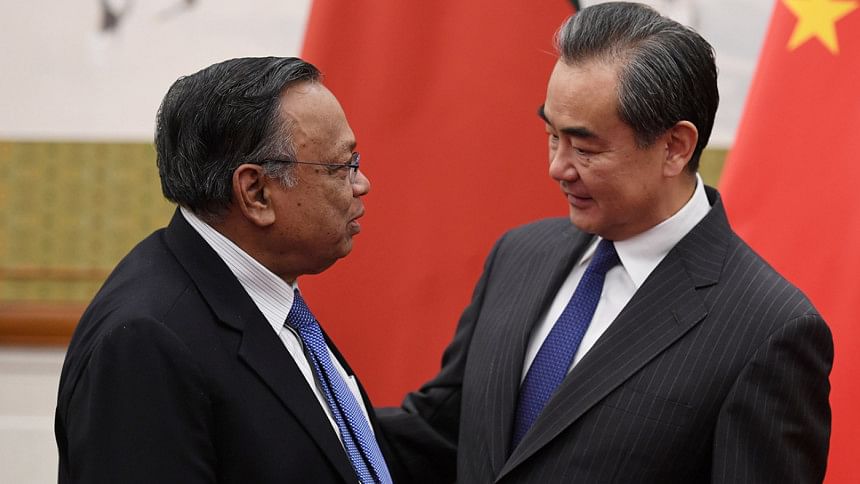 In return, the Chinese minister committed full support in early repatriation of the Rohingyas and improve the resettlement environment in the Rakhine State by helping in building houses and creating economic opportunities.
The two sides reviewed the progress made in implementation of decisions of Joint Statement issued during the historic visit of Chinese President Xi Jinping to Bangladesh in 2016.They also discussed the progress achieved in implementation of the different projects that were signed during the Chinese president's visit.
The two sides also agreed to work together closely for the common development of the region.
Earlier in the day, Minister Mahmood Ali also met Chinese Vice President Wang Quishan, who congratulated Bangladesh on its graduation from least developed country club.
Foreign Minister Abul Hassan Mahmood Ali is visiting Beijing from 28-30 June 2018 at the invitation of the State Councilor and Foreign Minister of China Wang Yi.