Trudeau hails PM for dealing with Rohingya crisis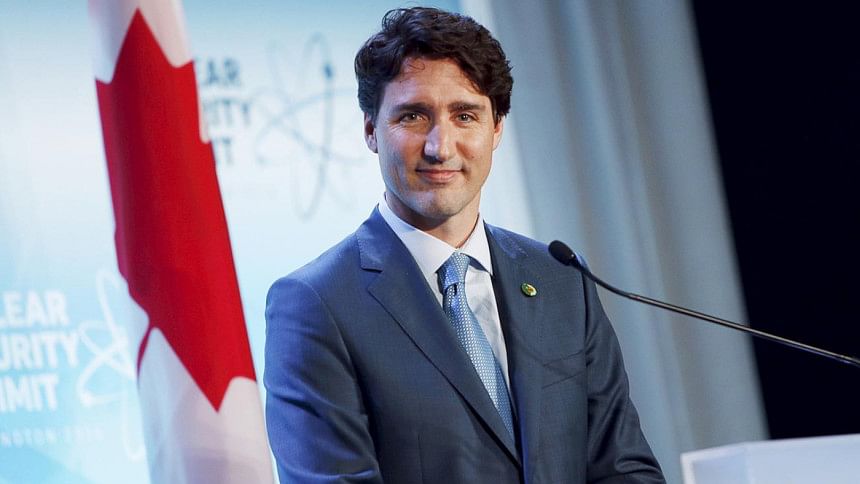 Canadian Prime Minister Justin Trudeau today highly appreciated Bangladesh Premier Sheikh Hasina for her outstanding leadership in handling the protracted Rohingya crisis.
"Prime Minister Sheikh Hasina has been showing outstanding leadership in handling the Rohingya refugees. The Commonwealth leaders must support her," he said while addressing the first Executive Session of the 25th Commonwealth Heads of Government Meeting (CHOGM) that began in London today.
PM's Press Secretary Ihsanul Karim said after the presentation of the Commonwealth secretary general's report, British Premier Theresa May opened the floor for intervention.
Taking the floor, he said, Justin Trudeau made this appreciation.
Nearly 700,000 mostly Muslim Rohingya have fled into Bangladesh from Rakhine to escape a military crackdown since August last year, amid reports of murder, rape and arson by Myanmar troops and Buddhist vigilantes in actions which the United Nations has likened to "ethnic cleansing".